A few weeks ago we helped my mom move into her new house. After a busy morning of moving boxes around, we were famished and didn't bring anything to eat for lunch. We found out that there is a delicious Thai food restaurant near my mom's new house, and decided to head over for some takeout.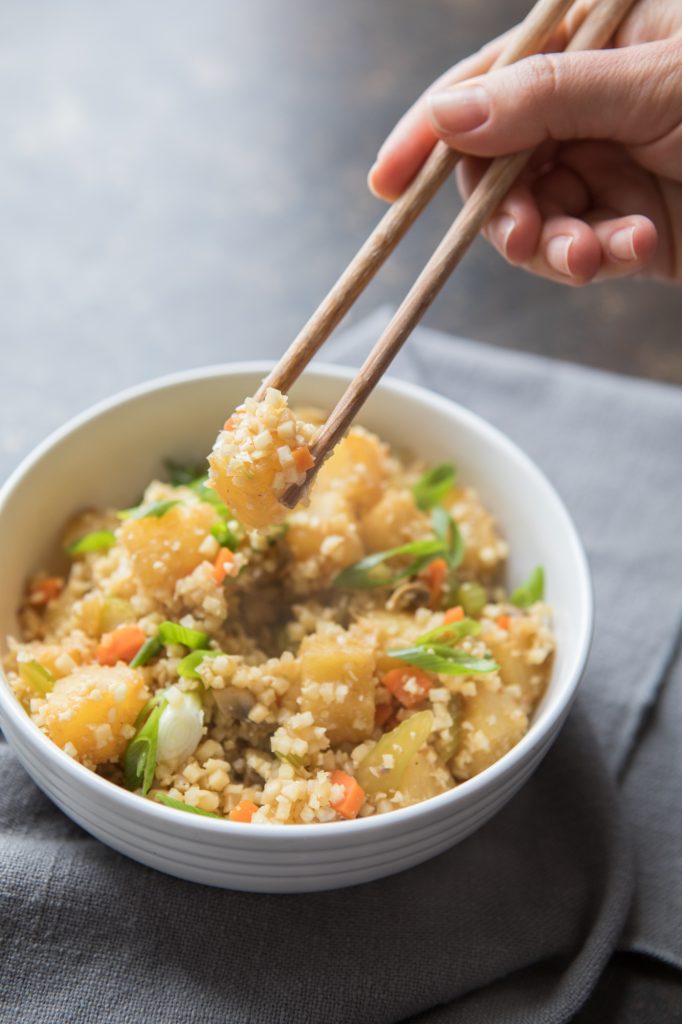 Bill and I both got Pad Thai, but one item on the menu that caught my eye was Pineapple Fried Rice. That sounded amazing to me, so we got an order of it to try. It was everything I hoped it would be. All of the classic flavors of fried rice, but with delicious chunks of warm pineapple throughout.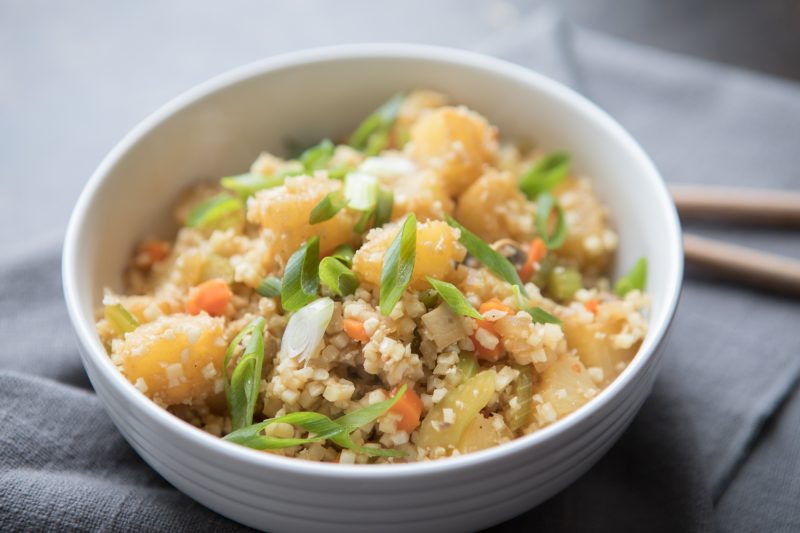 Even though the Thai restaurant marked our orders as Gluten-Free, my stomach still got upset from it. It could have been from the amount of rice I ate, or the sugar added to the sauces, but either way I did not feel great after that tasty meal.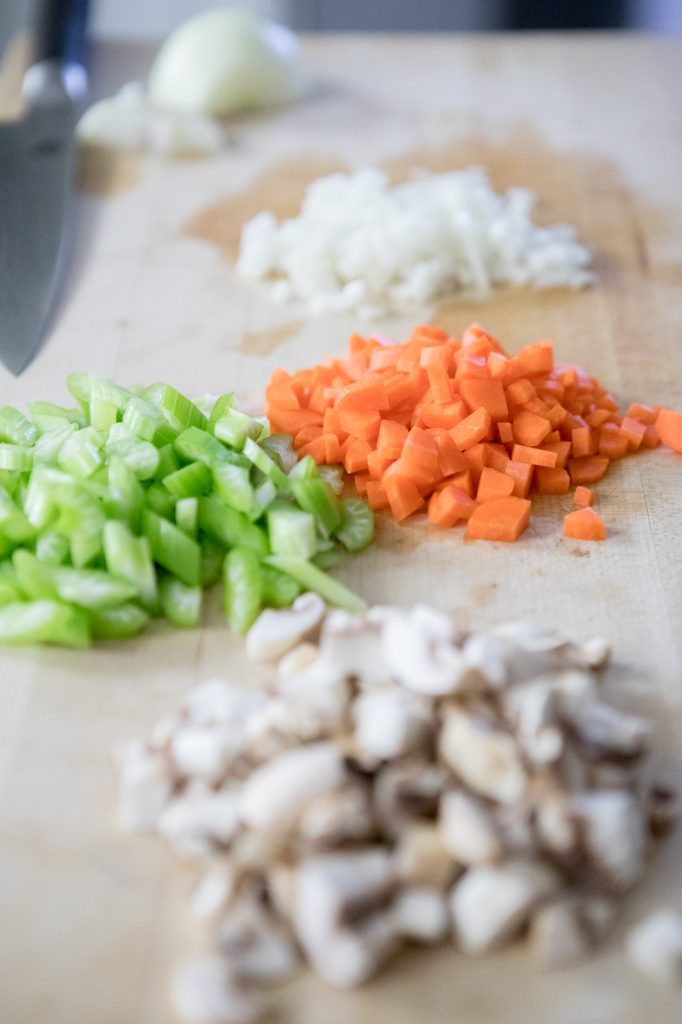 I really wanted to recreate that dish in a way that didn't upset my stomach, so I decided to make a January Whole30 compliant version! For this version I omitted the peas, and sugar in the sauce, and used riced cauliflower in place of white rice. I always feel like fried rice could be heavier on the veggies anyway, so I was excited to make a version that was vegetable heavy.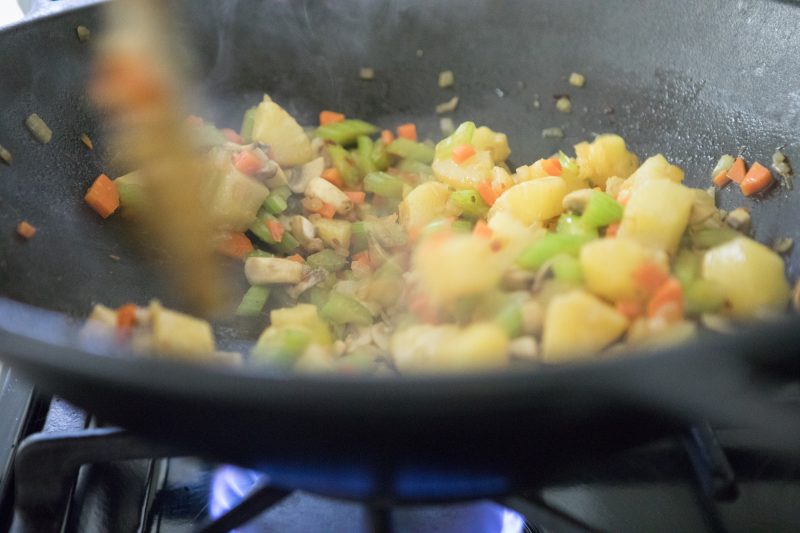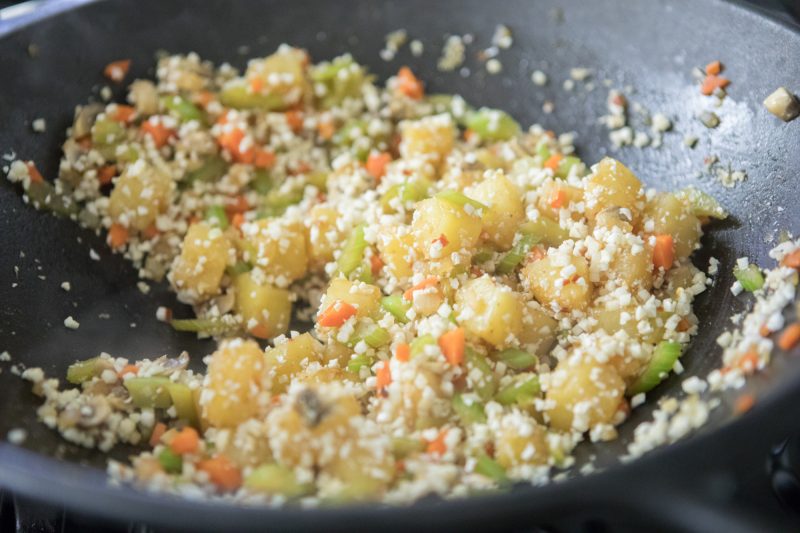 I simply diced my veggies, and sautéed them in our Organic Granulated Garlic, Ground Ginger, and Red Pepper Flakes (and a pinch of our salt). (Find all of our spices here) From there I added coconut aminos, and the addition of the pineapple to the dish added the sweetness that is usually found in Asian cooking from the addition of sugar to sauces.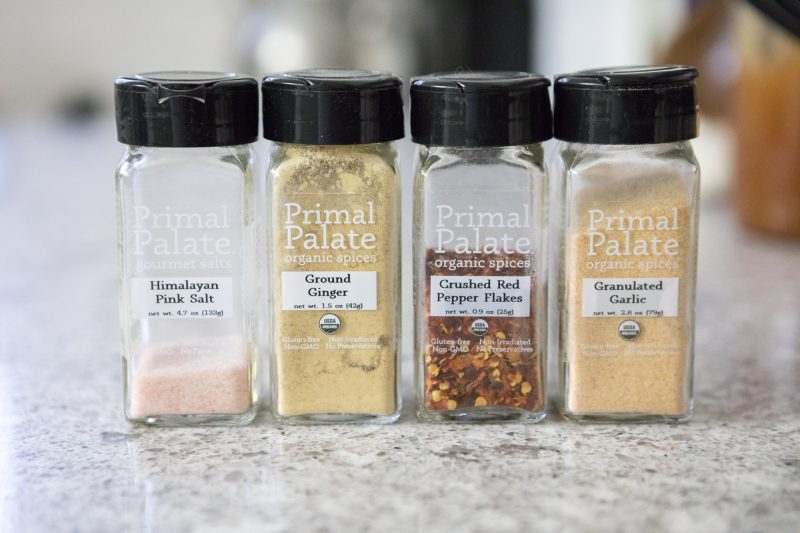 You can add chicken, shrimp, pork, or beef to this dish for protein, or just eat it as a side dish. It is great either way! This recipe is fun to make, and even more fun to eat!
Enjoy!
Hayley