This coming weekend is Super Bowl 51, which is a sad day for any Pittsburgh Steelers or Green Bay Packers fans, as their postseason efforts came to an abrupt end last weekend in bitter defeat against the top two teams in the nation, the New England Patriots and the Atlanta Falcons. Since we aren't in the big game next weekend, the Super Bowl has suddenly become so much more about "what to eat!" We wanted to create a pizza match up with a New England-inspired pizza versus an Atlanta-inspired pizza (yet to be made!)
The pizza we decided to make for Patriots fans is a slight adaptation of Lydia Shire's Lobster Pizza (of Scampo in Boston). At first, Lobster pizza sounds… weird. Like, a total disconnect. But this white-sauce based pizza with ricotta salata (please don't try to use regular ricotta!) and parmesan cheese is a savory and decadent treat. Add in some amazing Maine lobster, a dry champagne, and some of our bright Seafood Seasoning, and you're on your way to pizza nirvana. OH, and to make this pizza easy-button-simple, use a Cappello's Naked Crust like we did!
Start by sauteeing 3 cloves of garlic and a whole shallot, sliced, in some olive oil. This will top the pizza. Once soft, set aside.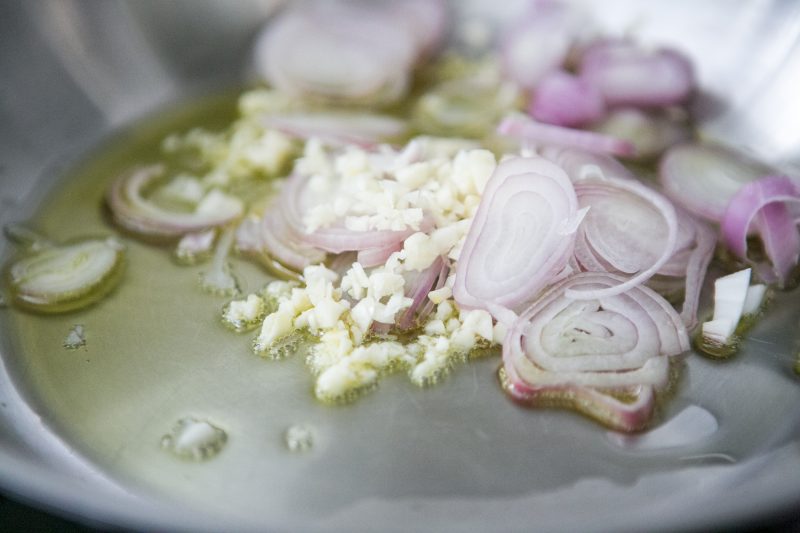 Steam lobster until cooked through and tender (8 minutes for pieces). Separate meat from the shell and reserve both parts.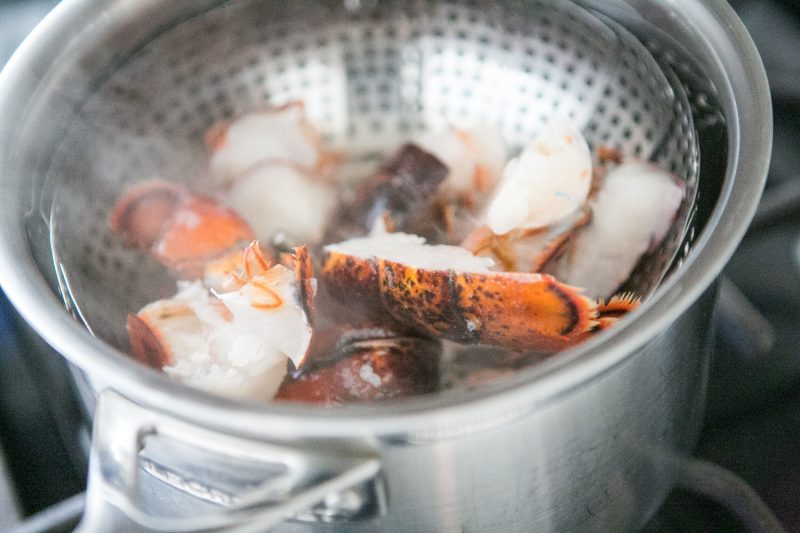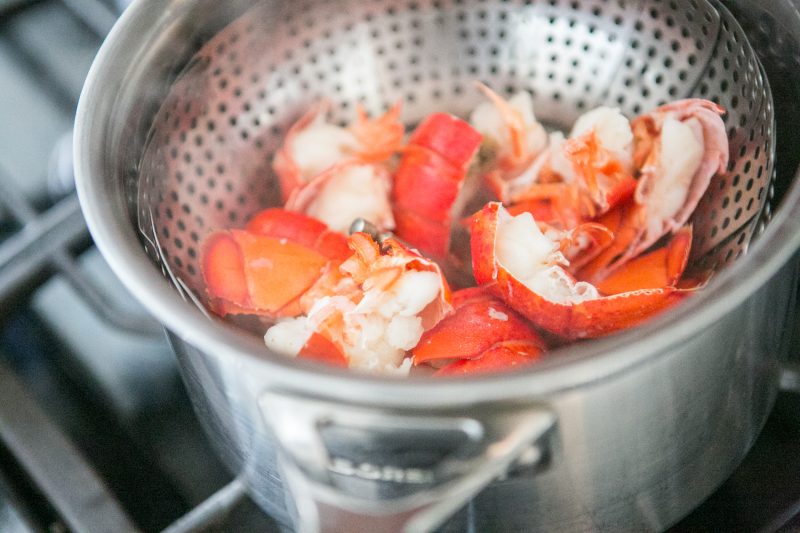 For the sauce, begin by sauteing half an onion and 2 cloves of garlic (diced and minced, respectively) in olive oil. Add 1 tsp of our Primal Palate Seafood Seasoning (view our full spice collection)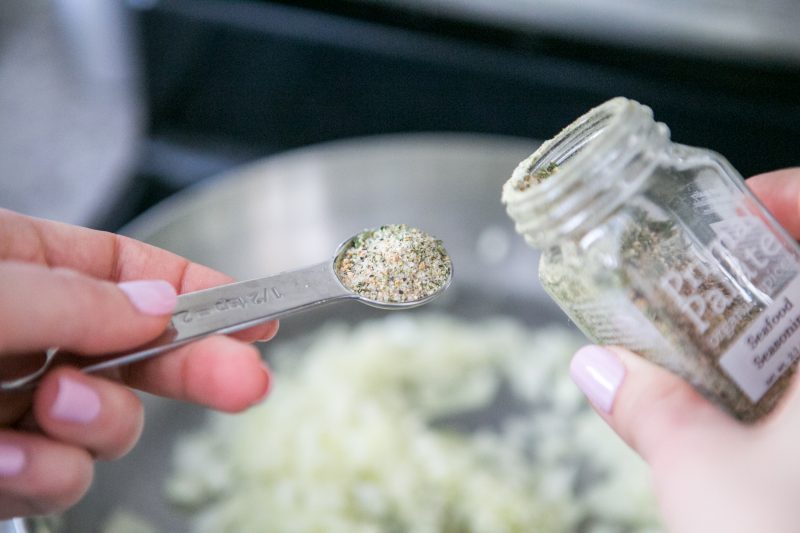 Add 1/2 cup dry white wine or champagne. We had some inexpensive champagne on hand (the little bottles).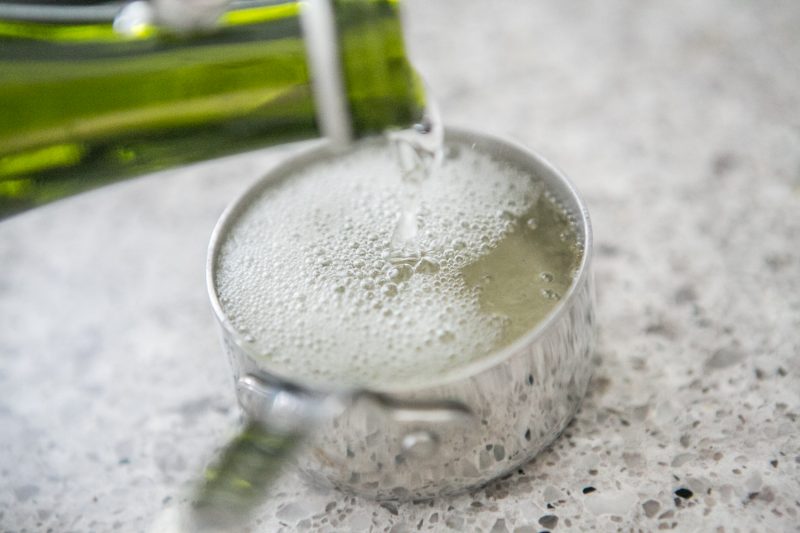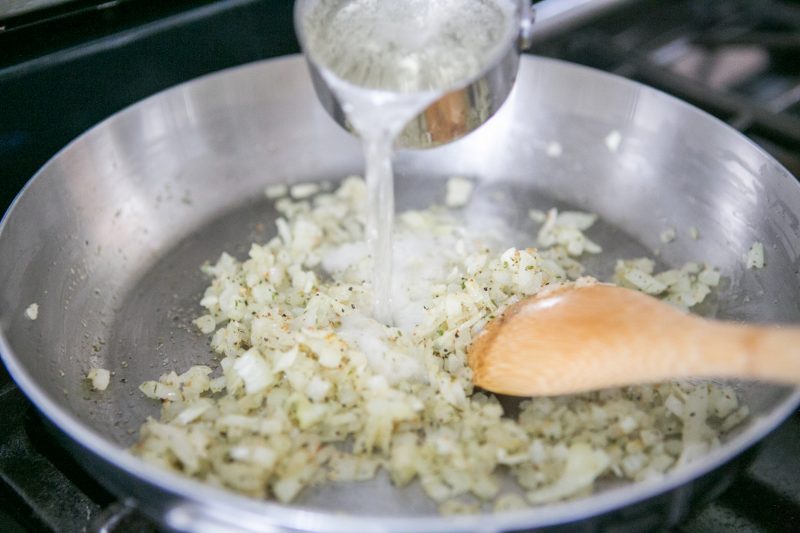 For the white sauce, you only need 1 tablespoon of tomato paste. Next time you open a can of tomato paste, you can freeze little 1 Tbsp ice cubes of tomato paste to use at a later time. Otherwise, you end up wasting a lot of it. So we finally got wise and did this: hence our little heart shaped, frozen tomato paste.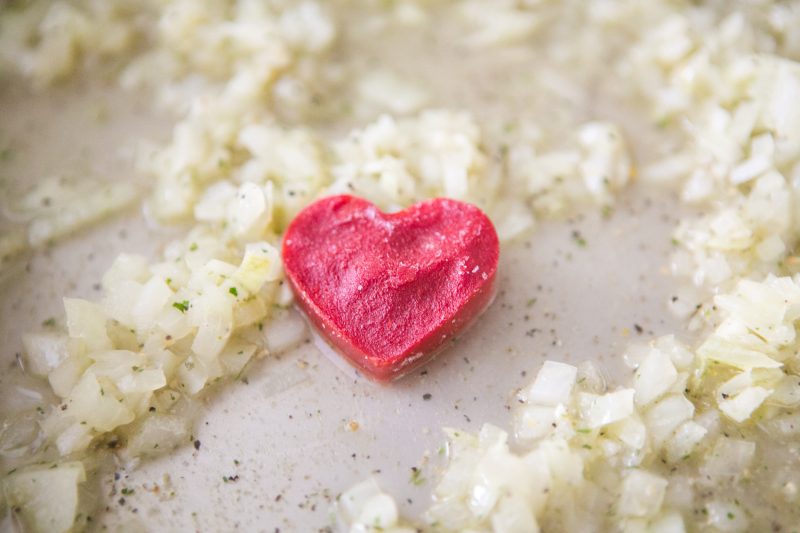 To the onion, garlic, seasoning, and tomato paste, you add 2 cups of heavy cream and the shells from the lobster. Then simmer until it reduces by half (so you're left with about a cup of sauce).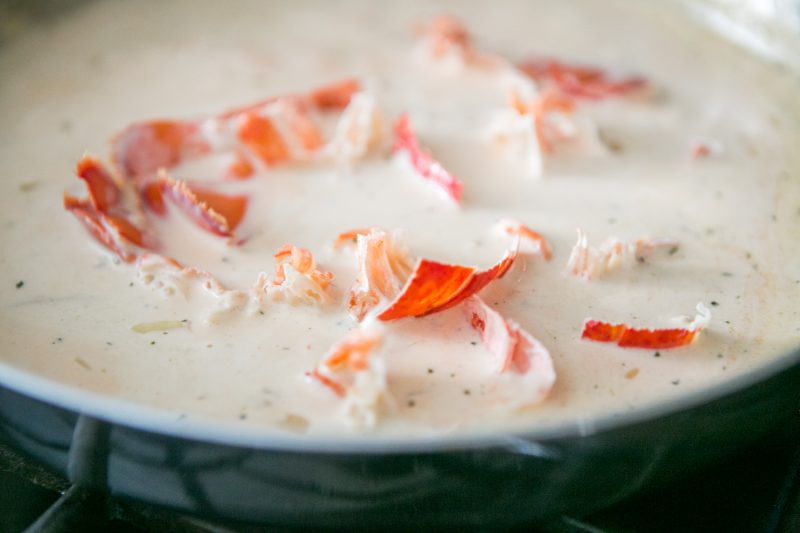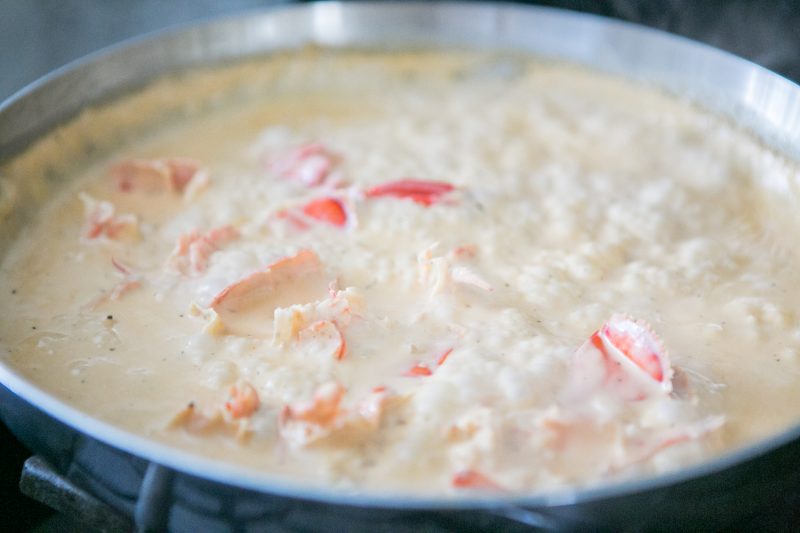 Once it's reduced, you strain it so you're left with a creamy, rich pizza sauce.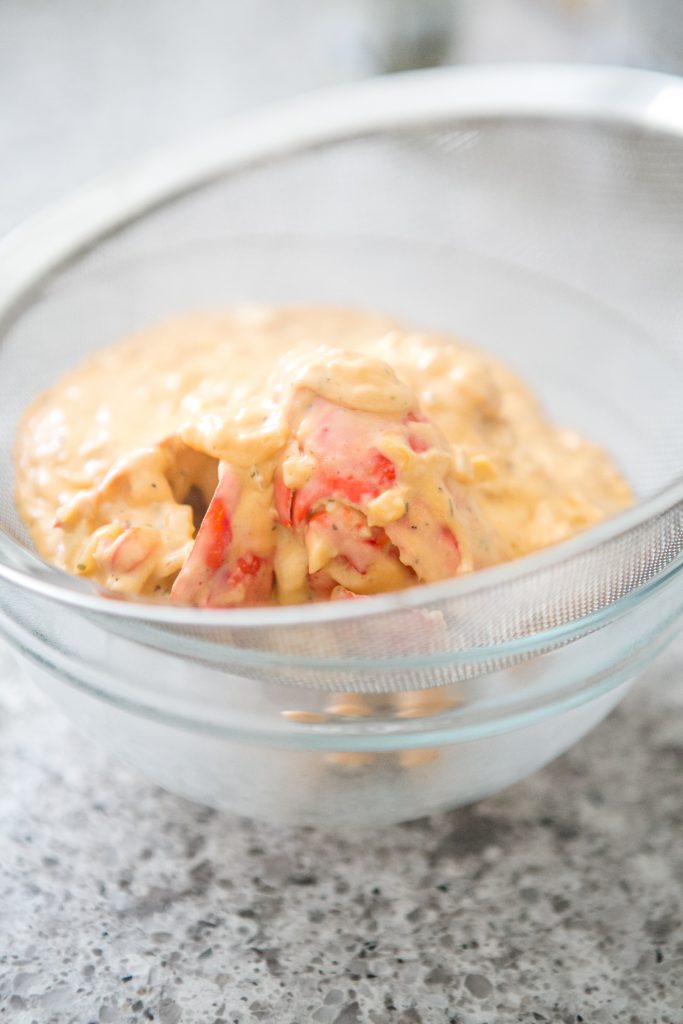 Next, rinse and dice the lobster meat. About a cup is all it takes for this sauce.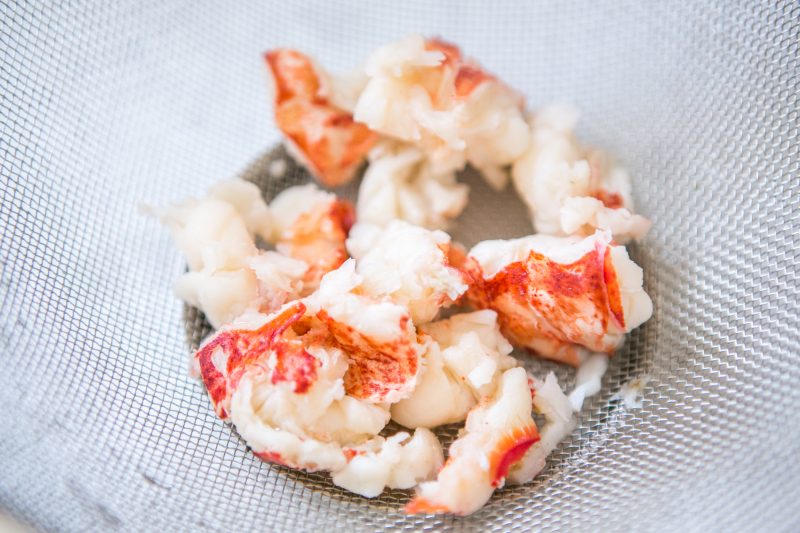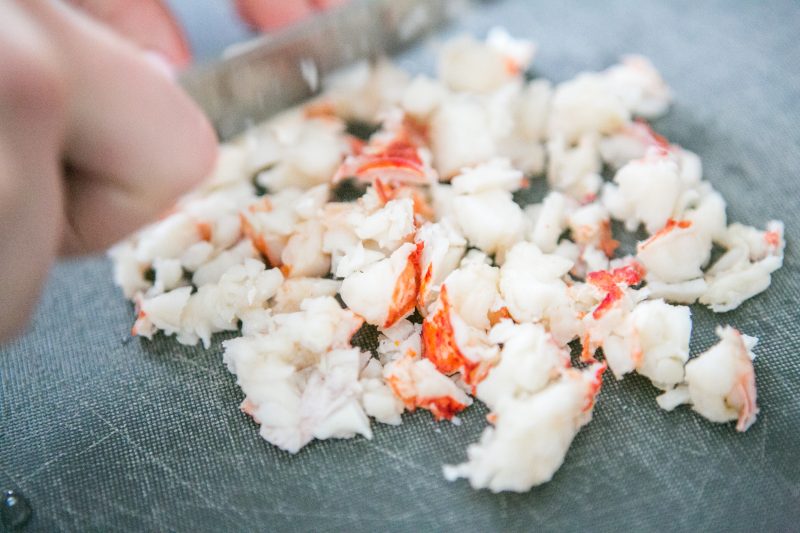 And add the lobster meat to the sauce.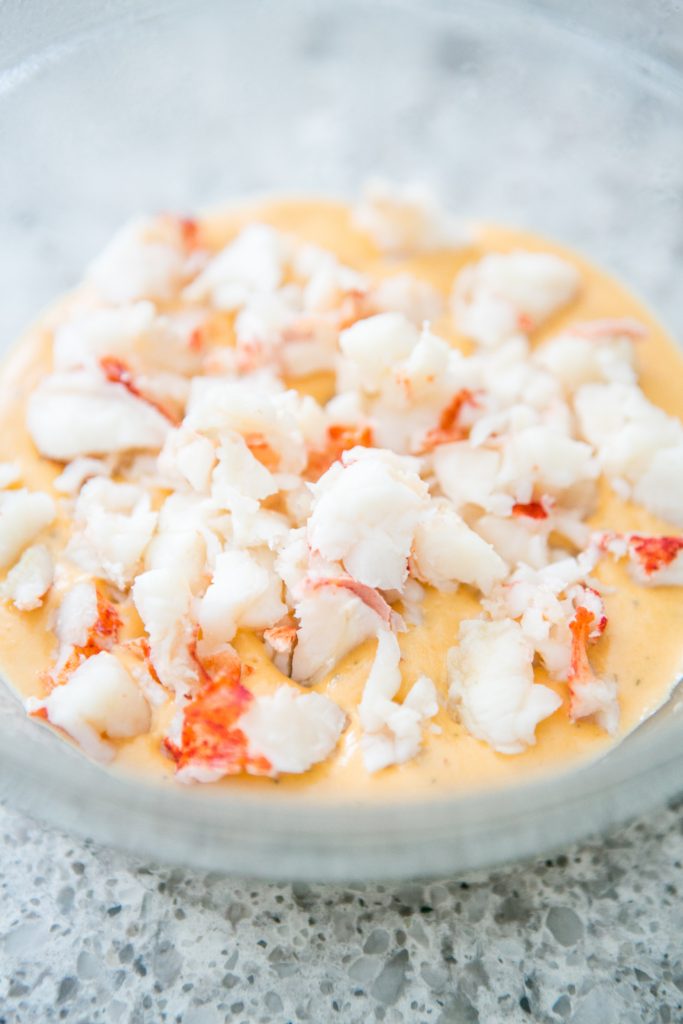 Next, shred up the cheese. You need Ricotta Salata (NOT regular, wet ricotta). Salata literally means salted, which dries out this cheese. It's a pure white, firm, salty Italian cheese, available at most good Italian grocery stores. You also need Parmesan cheese, which you can get basically anywhere. Shred a handful of each fine with a grater.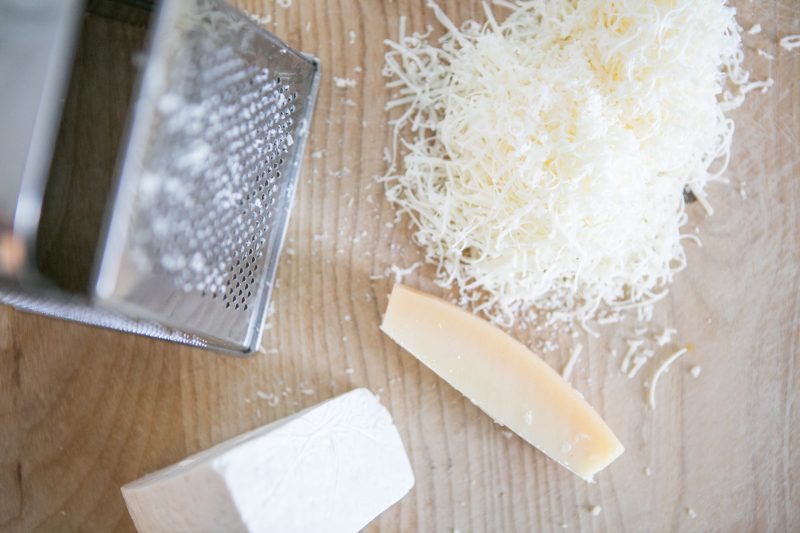 Next up, get your Cappello's naked pizza crust ready. It should be frozen. While you're doing these next few steps, preheat your oven (and pizza stone, if you have one) to 400 degrees Fahrenheit.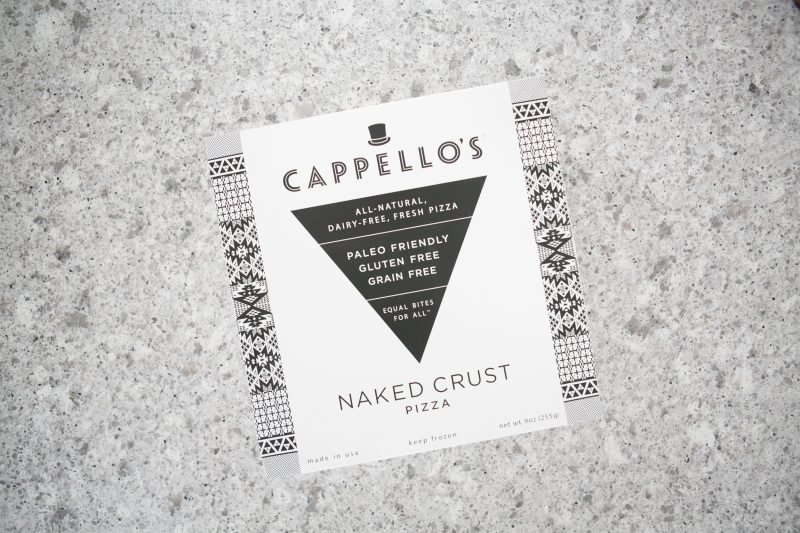 Add the mixed cheese to the crust.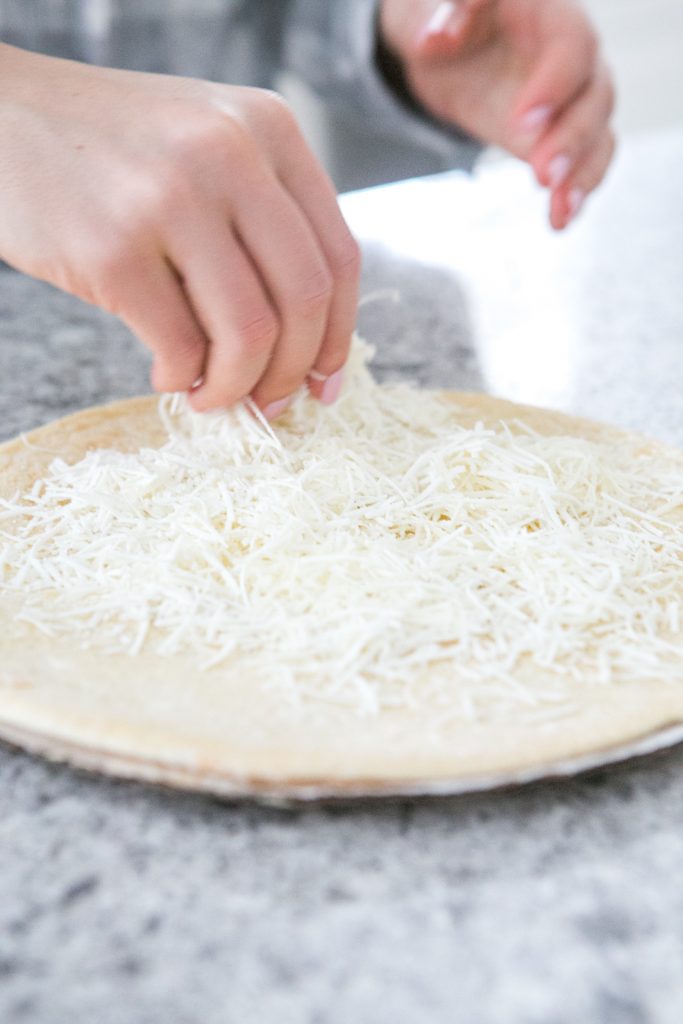 Next add the lobster sauce.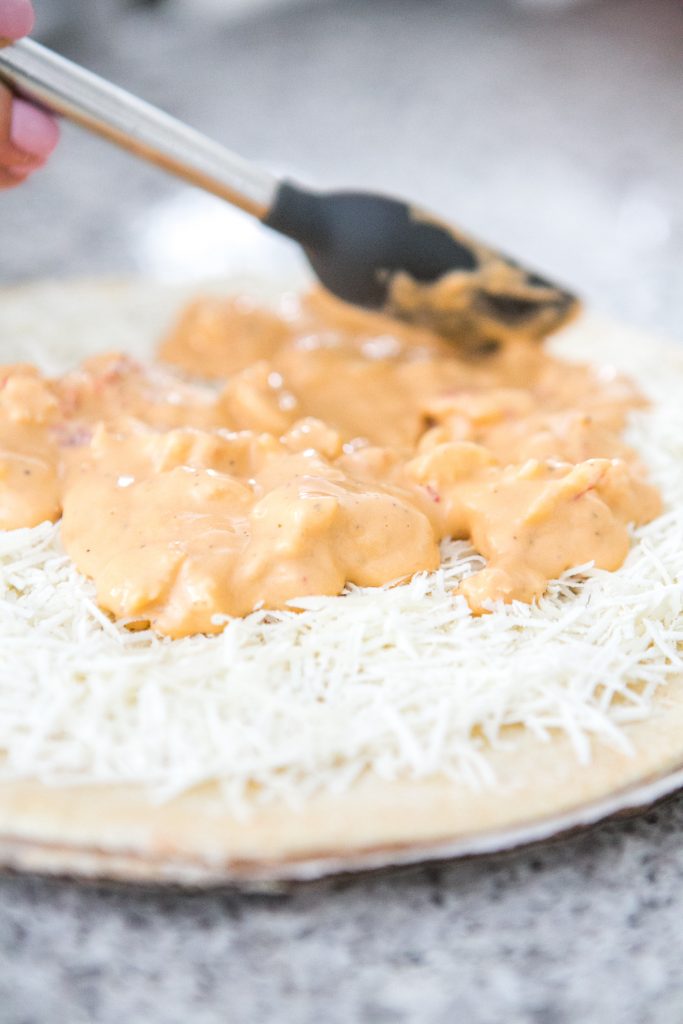 And top with the sauteed shallot and garlic.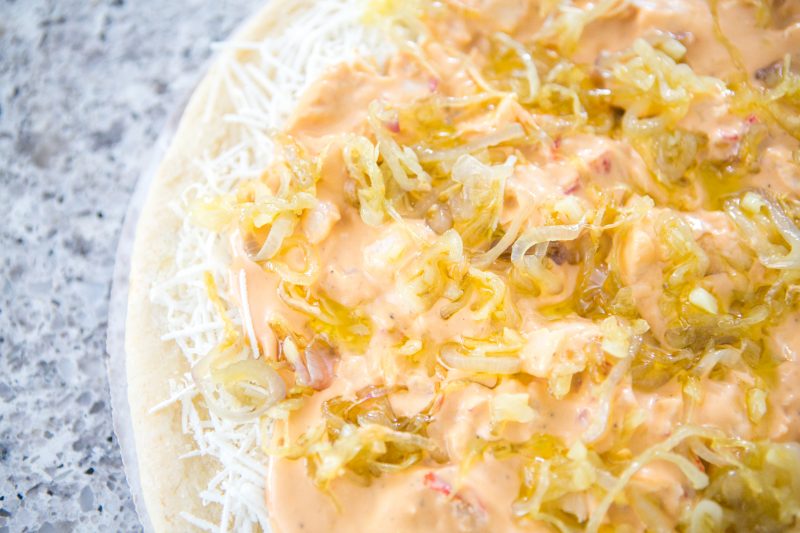 Bake for 15 minutes at 400 degrees, or until you get some crispy edges and the cheese is melted.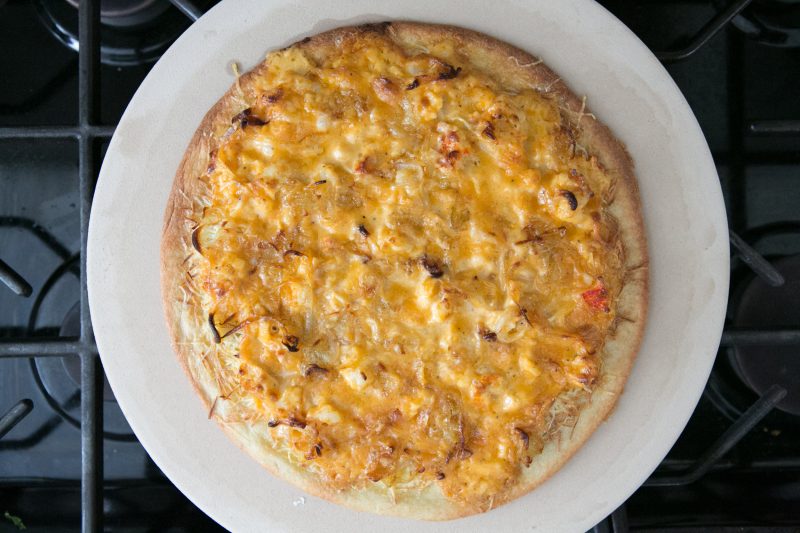 Slice and serve!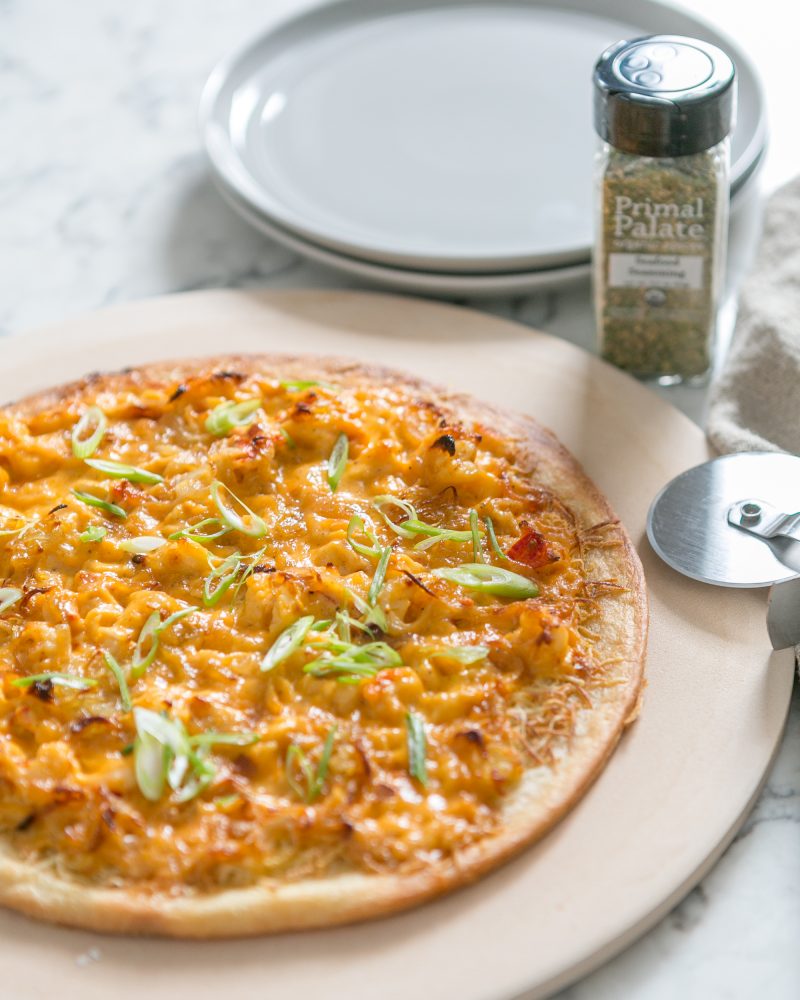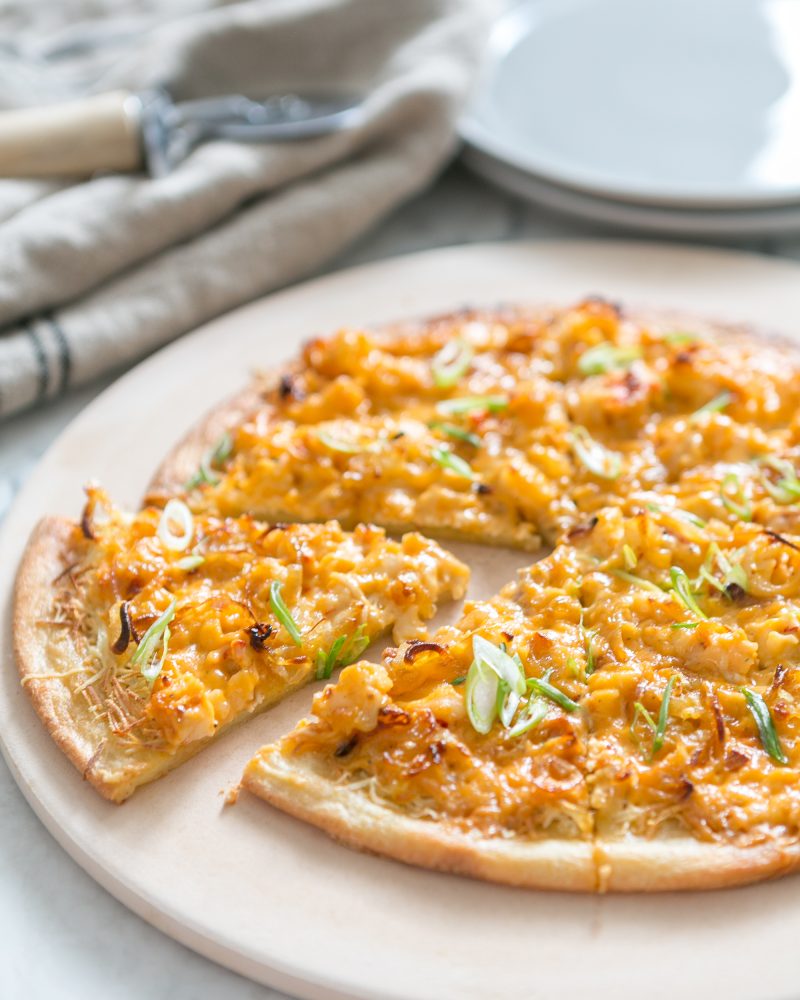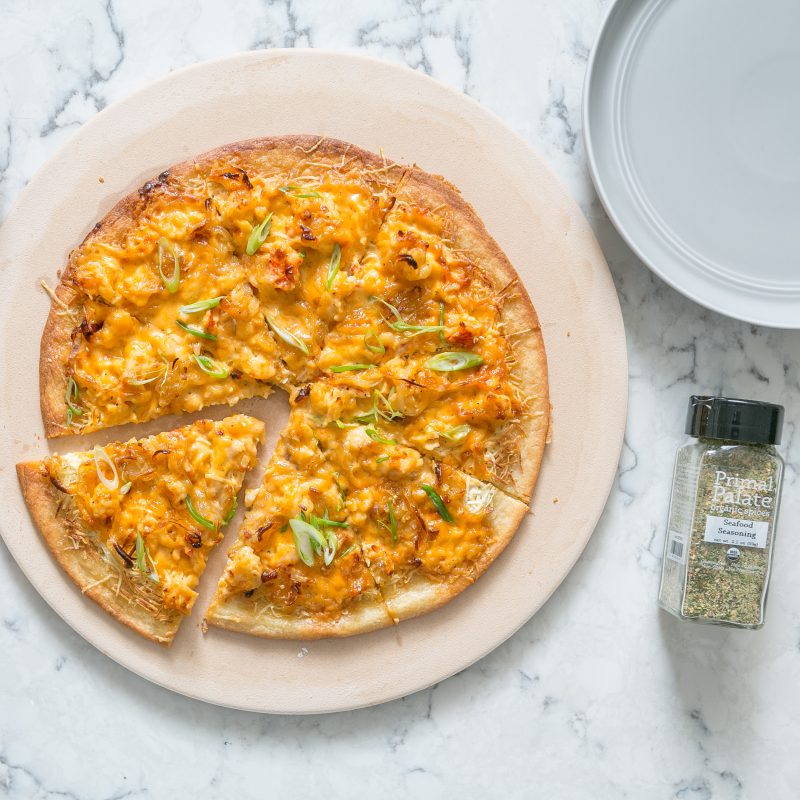 We hope you enjoy this recipe! It's really delicious, whether or not you are rooting for the New England Patriots. Give it a shot and let us know what you think!
Bill & Hayley