My Grandy Kyp always made the best homemade stuffing. She taught me how to make it when I was in high school, and it's one of my favorite dishes of hers to make every year on Thanksgiving.
This recipe is savory, simple, and comes together really quickly. It is the perfect compliment of flavors to everything else on your plate for this glorious meal. I always love having the perfect bite of stuffing, turkey, carrot soufflé, and gravy. Thanksgiving dinner is my favorite meal of the year, and for good reason. It is so delicious!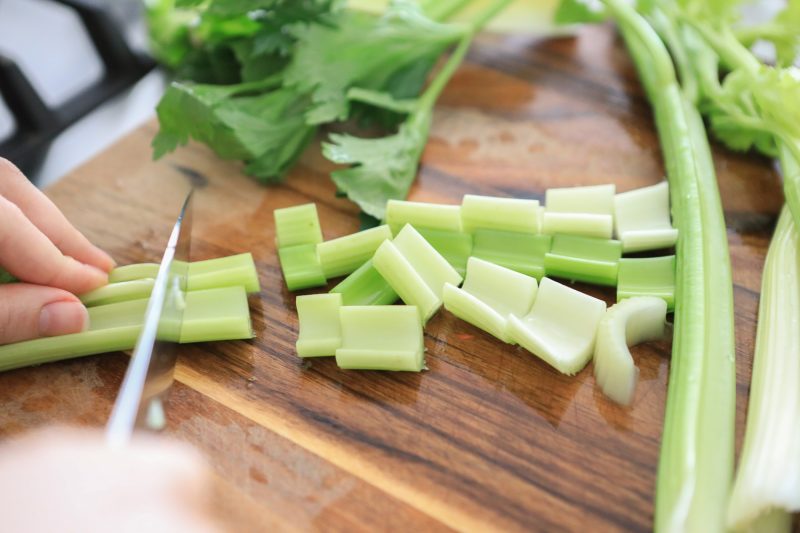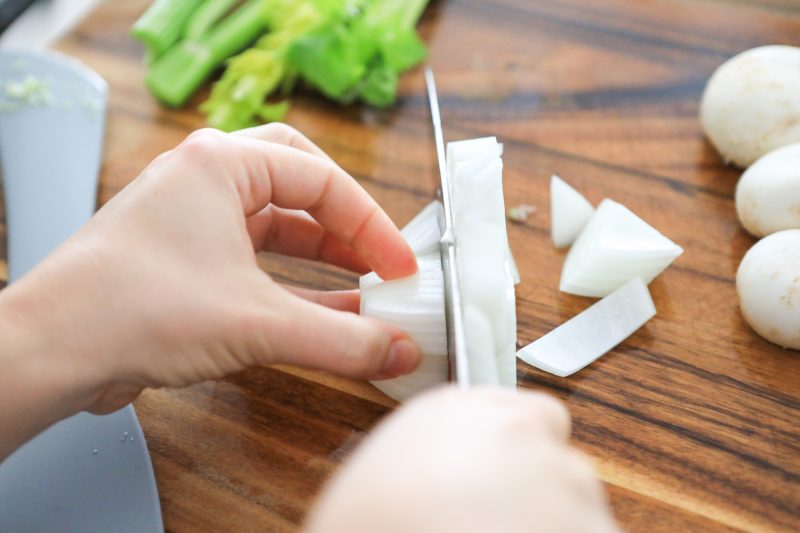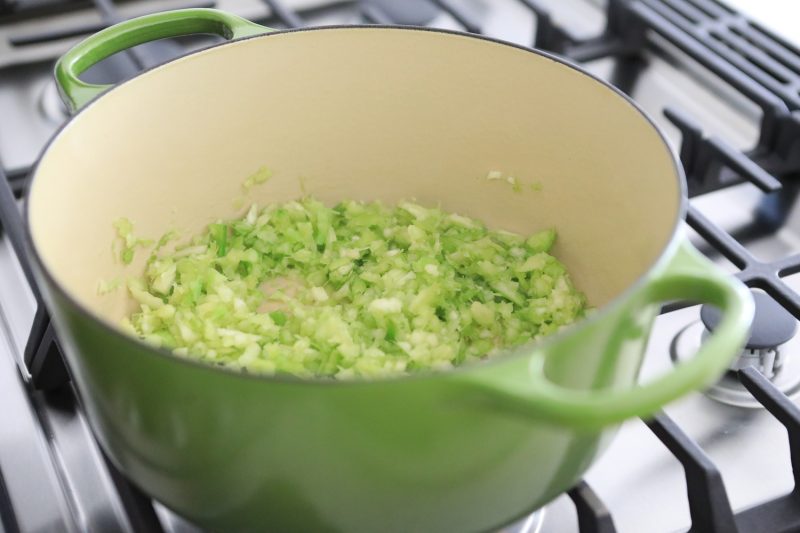 For this recipe, I simply pulse celery, onion, and mushrooms in a food processor or high speed blender, and then sauté them in olive oil or ghee, seasoning with salt, pepper, and garlic powder. Once they have softened, I add a splash of Champagne, which is the secret ingredient to this recipe. It adds such wonderful flavor! Once the vegetables have cooked, I add in cubed gluten-free bread, and two whisked eggs. Then the stuffing bakes in a baking dish that has been greased with butter.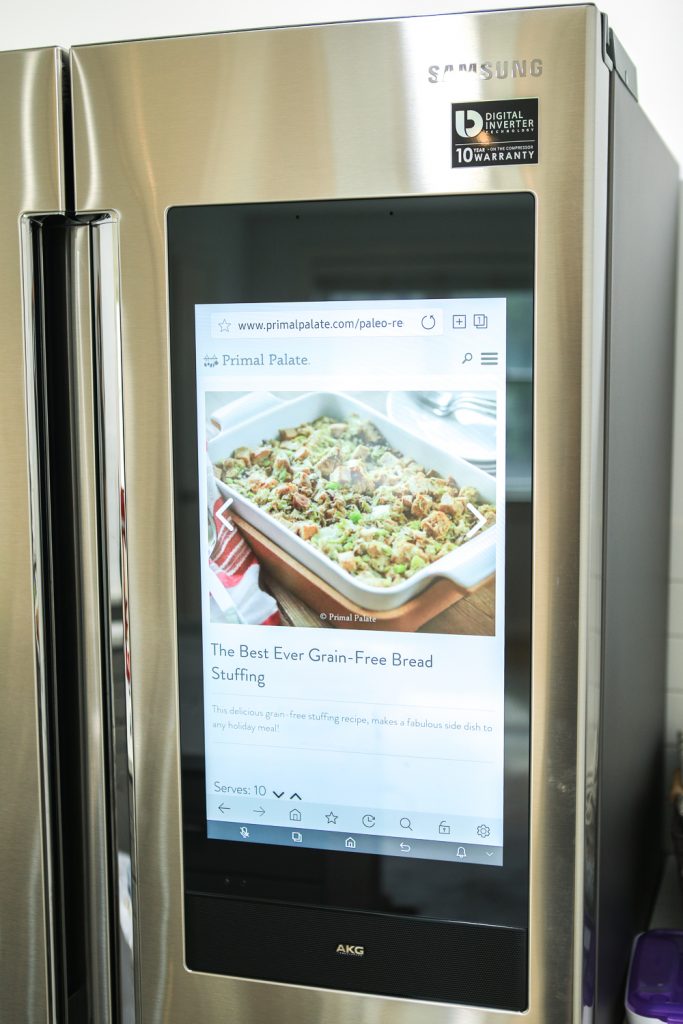 We've shared this recipe on the website before (we even referenced it on our Samsung Four Door Flex Family Hub Refrigerator screen while cooking!), but this time we wanted to showcase how convenient it is to make for a gathering in our new Flex Duo Range from Samsung. This range is a game changer for cooking, especially for holiday meals! You can use it as a single OR a double oven. Once your turkey is out of the oven and resting, you can pop in multiple dishes in each oven at different temperatures while you make gravy, and carve the turkey.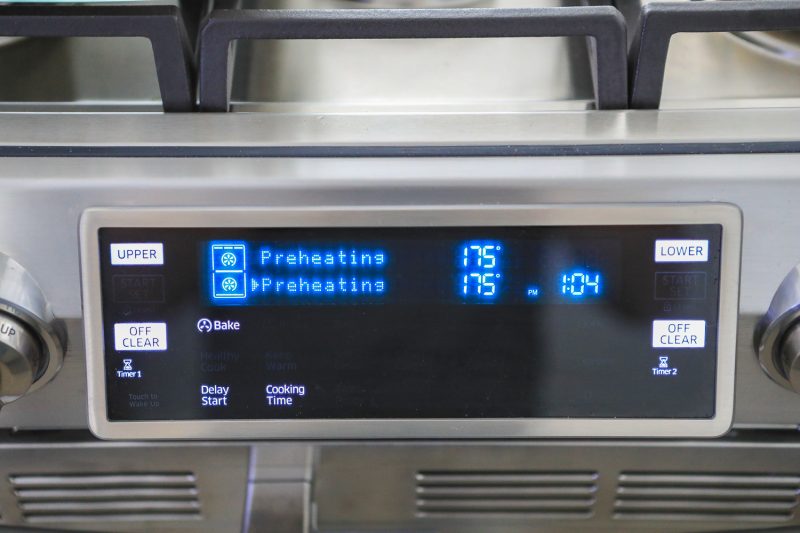 I love that we have the capability to baking two different dishes at once in this oven, at different temperatures. It really helps streamline cooking for holidays, or any day of the week. When I was making this recipe, I was able to bake my Gingersnap Muffins at the same time. I had two different timers set for each oven, and didn't have to worry about over cooking one of my recipes. Or opening the door and dropping the temperature for the other dish that was cooking.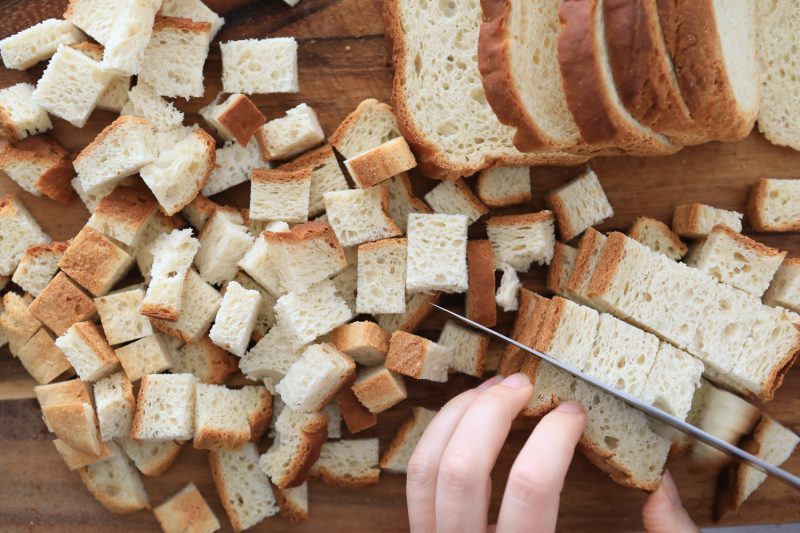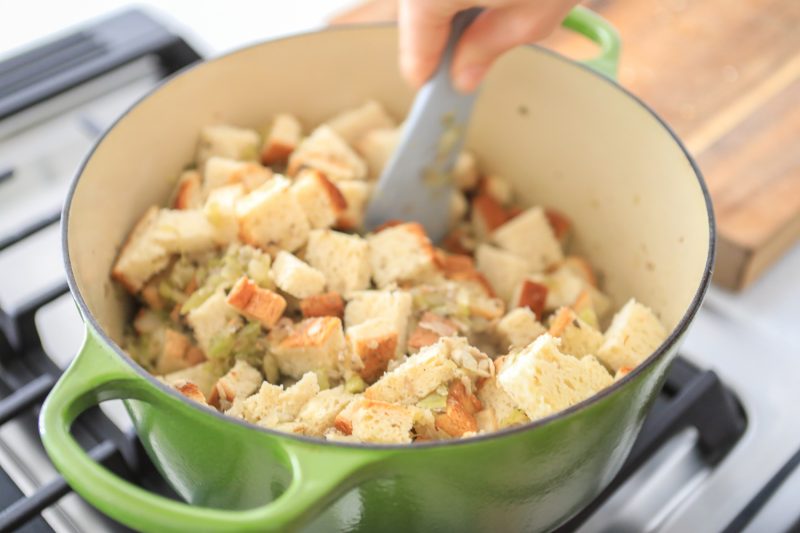 We are really enjoying this oven, it's not only beautiful but a real workhorse in the kitchen. The big burner puts out a whopping 22,000 BTU of heat… that's a TON. It also has the wonderful ability to cook food evenly.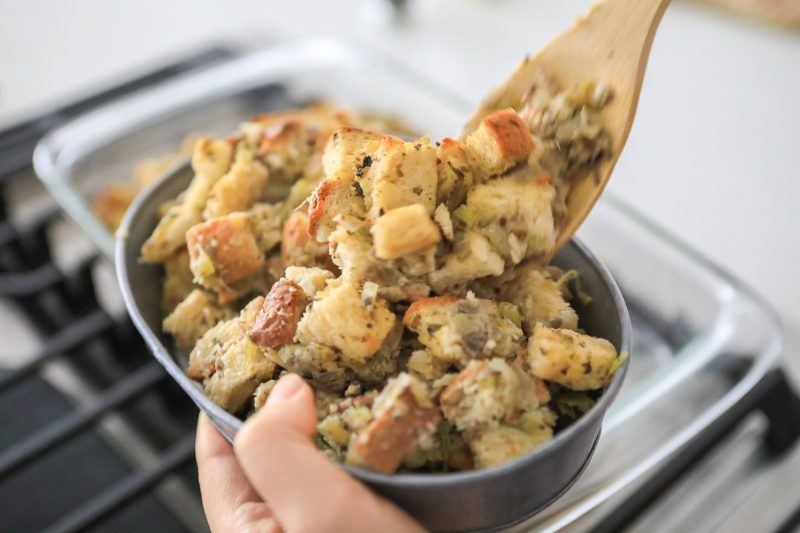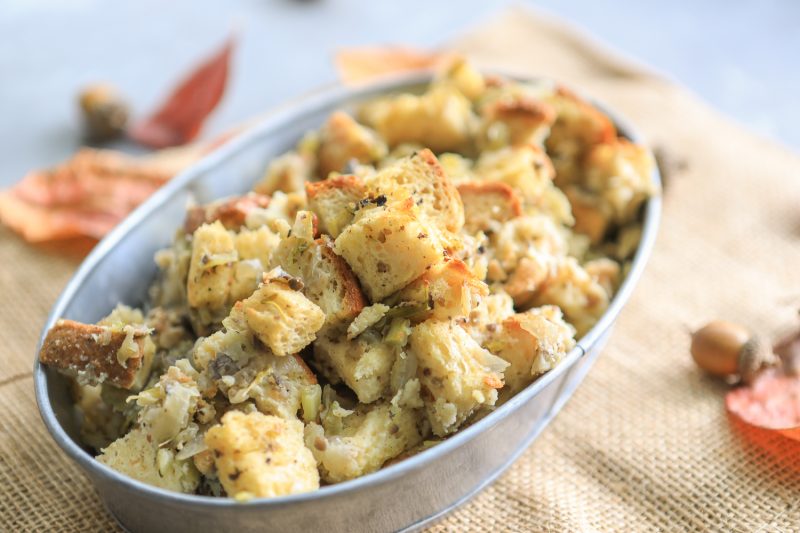 Give this stuffing recipe a try for Thanksgiving this year – you're going to love it!