The 4th of July is just around the corner, and this year I decided to make some fun and cute sugar cookies to serve to friends and family.
For this recipe, I made my Grain Free Rainbow Sprinkle Sugar Cookies, but I left out the sprinkles. I used star and circle cookie cutters for the shapes. I also used our Almond Extract in the cookies in place of the Vanilla Extract. It was delicious! I think our almond extract will be my go-to now for my sugar cookies.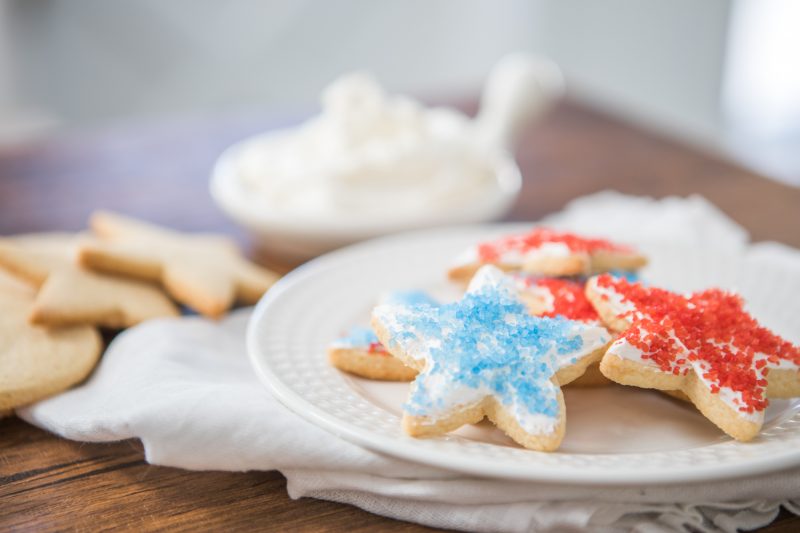 I frosted these cookies with my homemade Vanilla Buttercream Frosting, and then added fun color to the cookies by using the India Tree Nature's Colors Sugar Sprinkles in blue and red. This recipe would be really fun to make with your kids for the 4th of July, since you're cutting lots of fun shapes!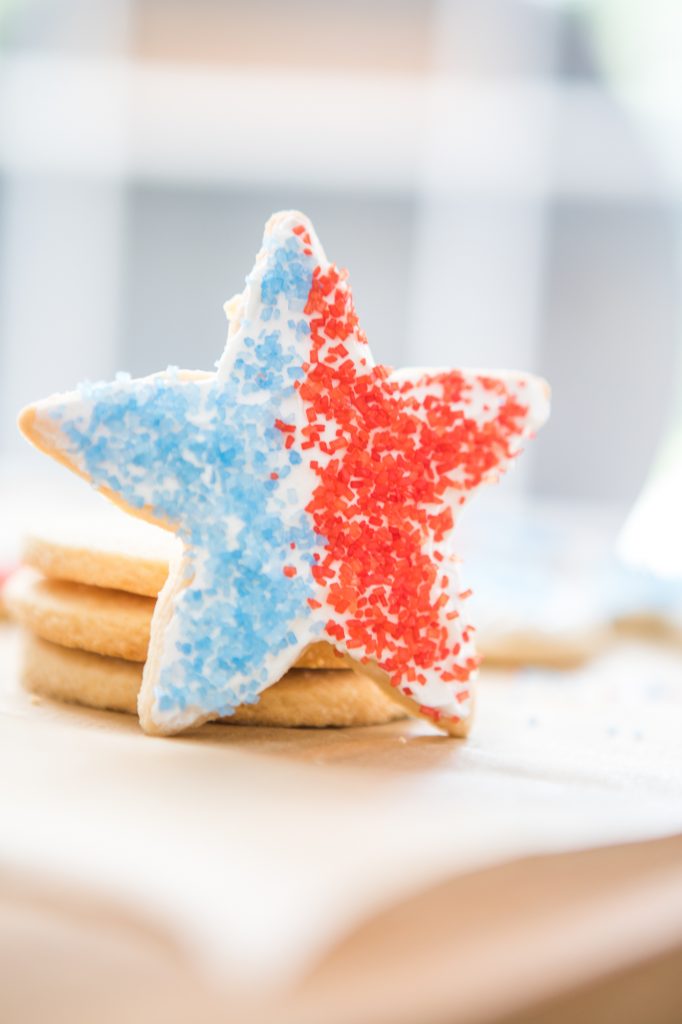 I had a lot of fun making this recipe, and we all had even more fun eating it!