My mom's family is Jewish, and from a very young age, one of my all time favorite meals has been a toasted everything bagel with cream cheese, lox, tomato, and red onion. I think most children wouldn't be interested in smoked salmon on a bagel with onion and tomato, but not me. It has always been one of my absolute favorite things to eat.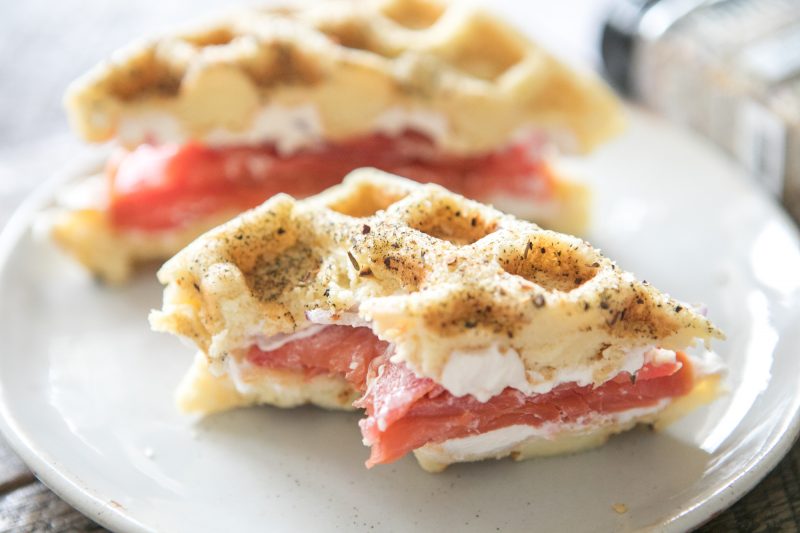 When we made our Waffle Turkey Club Sandwich, I knew I wanted to make an "everything bagel" version. It just so happens that our Steak Seasoning makes for a really tasty "everything" seasoning. We've used this on Legit Bagels, and it's just as tasty on waffles!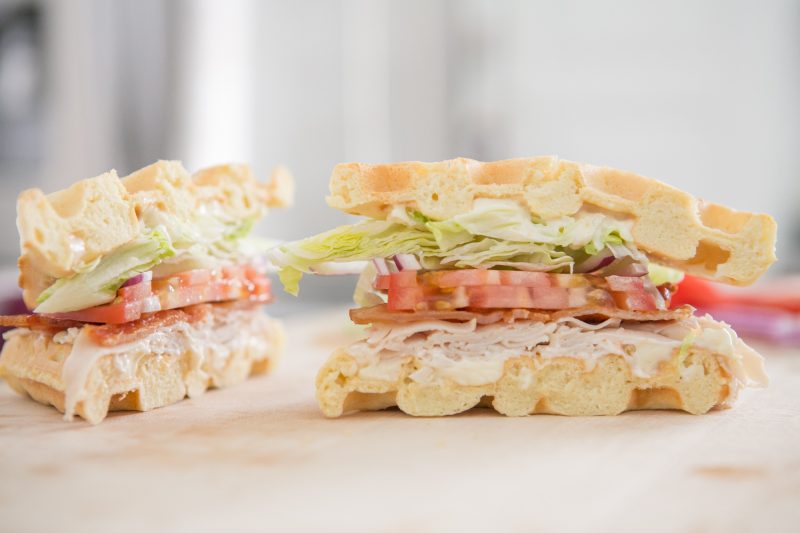 Our Steak Seasoning offers some of the flavors you are looking for in an everything seasoning, which are flaky pieces of dehydrated onion, garlic, and coarse salt. We have tossed around the idea of making a classic everything seasoning, but until then, our Steak Seasoning is a delicious alternative!
For this recipe, I just whipped up a batch of our savory waffles, and after pouring them into the waffle iron, I sprinkled the Steak Seasoning on top. Once the waffles finished cooking, I let them cool a touch, and prepared my other ingredients.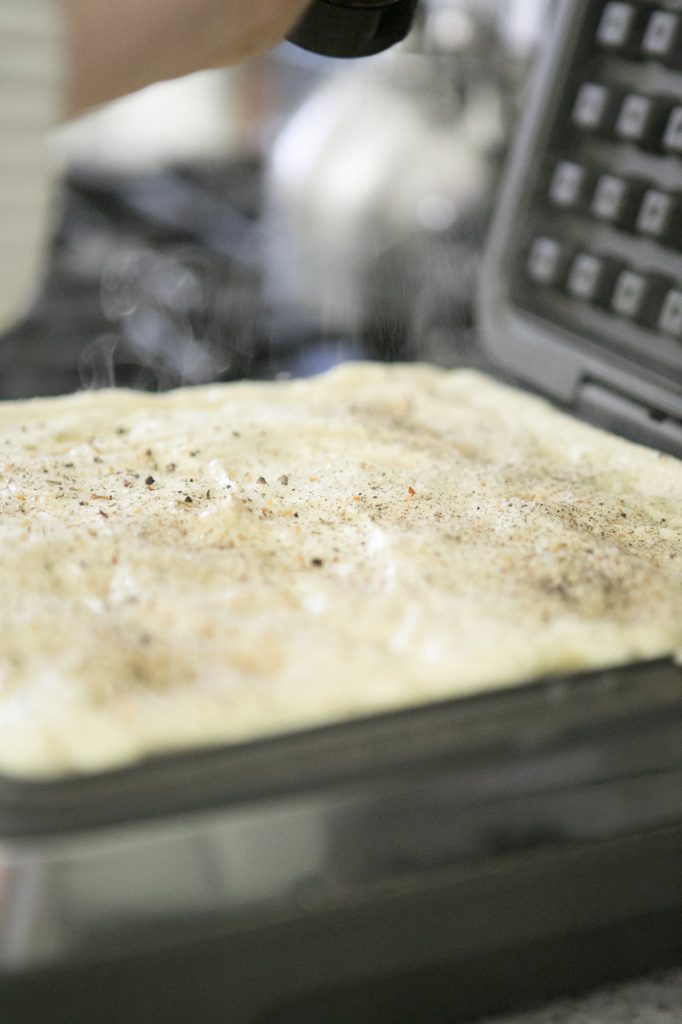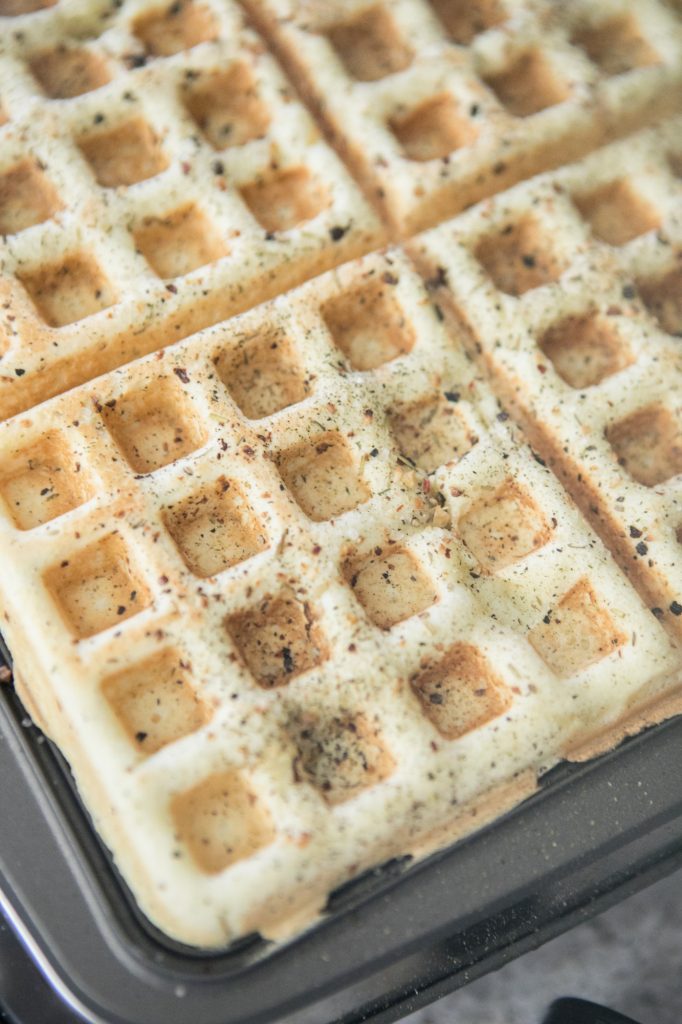 We start off with smoked salmon, which we always purchase at Whole Foods. They have the best wild caught smoked salmon with really great ingredients! Fresh tomato, red onion, and of course Kite Hill Cream Cheese Style Spread. Kite Hill's Cream Cheese Style Spreads have made my little dairy-sensitive heart so happy. I can fully enjoy one of my favorite meals without an upset stomach after from eating real cream cheese. I love using the Chive Spread for this meal, but the plain is great as well!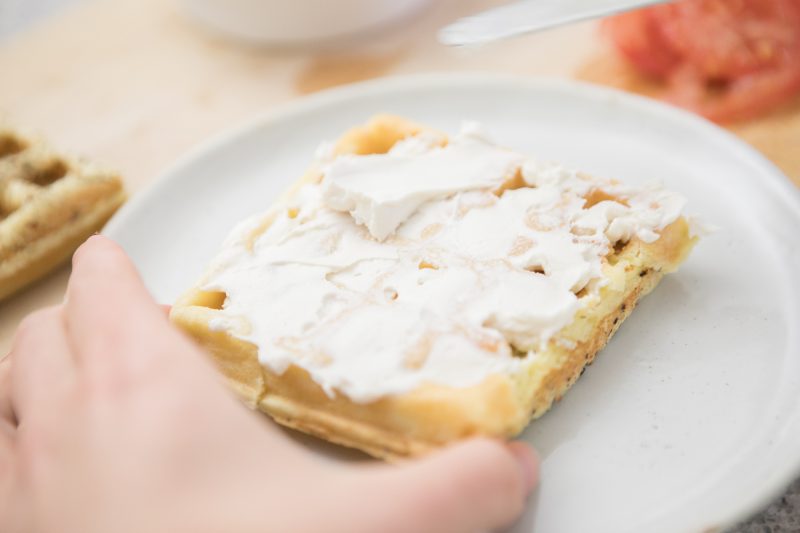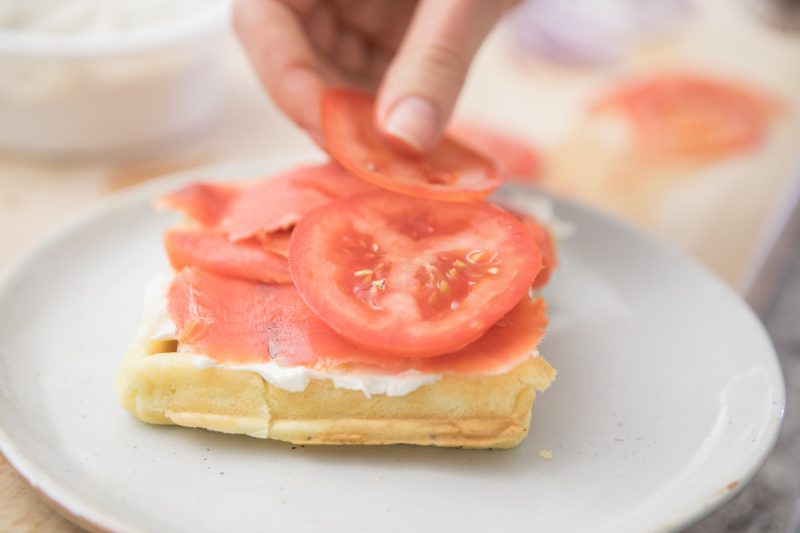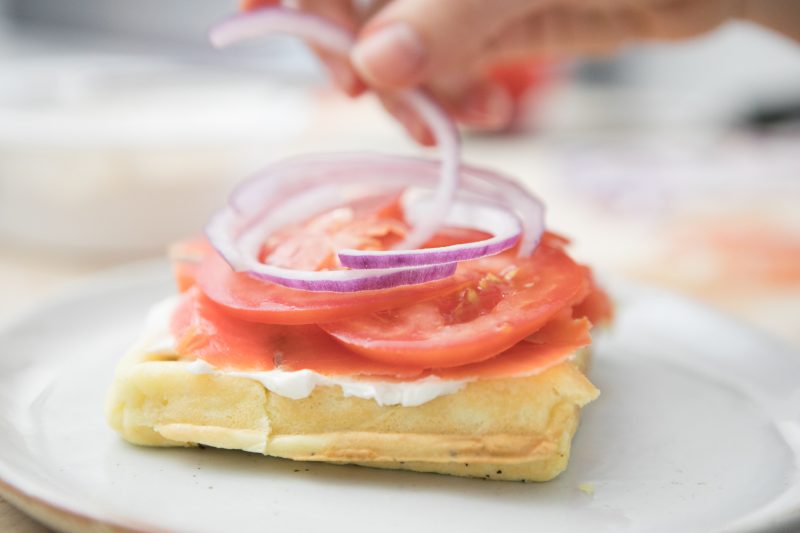 You can toast the waffles if you wish, or enjoy them straight out of the waffle iron. I personally love this meal with toasted bagels or waffles. This version of our waffle sandwich was so tasty! If you love smoked salmon and cream cheese on a bagel as much as I do, then I highly recommend giving it a shot!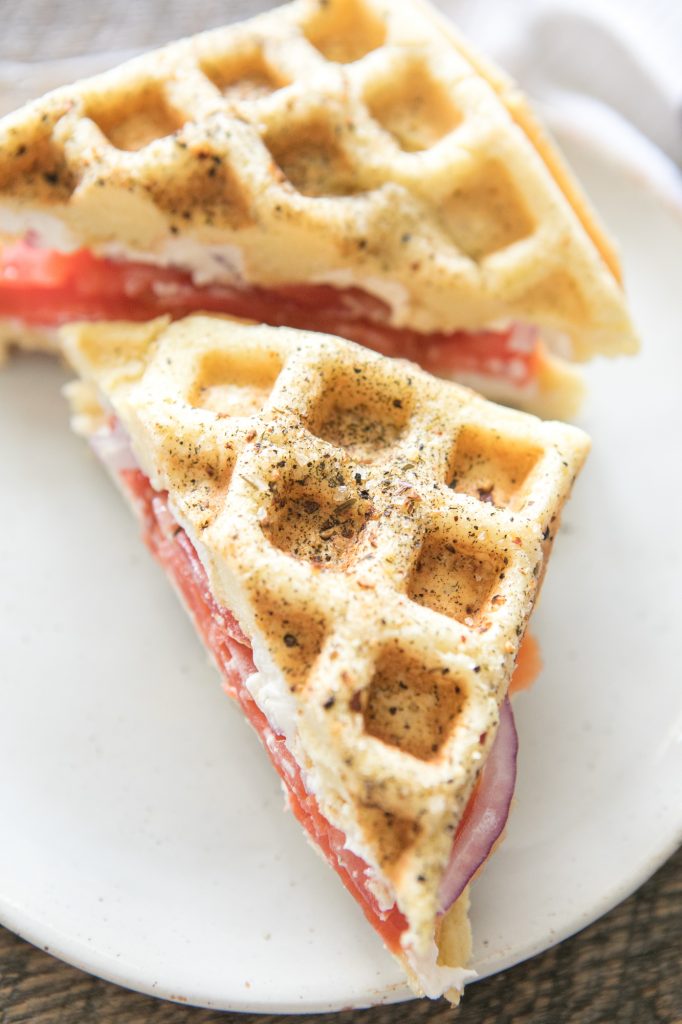 For this recipe, you'll simply add the Steak Seasoning before closing the waffle iron, as outlined above!