We are always asked what to do with our Garam Masala spice blend. Bill and I started using Garam Masala years ago, and really never used it for anything it "should" be used for. We often used it to season chicken that we roasted in the oven, and really loved it that way! Many people think of Chicken Tikka Masala when they think of this spice blend, so today we are sharing an easy recipe for delicious Chicken Tikka Masala.
With classic Chicken Tikka Masala, you should marinate your chicken in yogurt, but for our recipe, we stripped it down to the basics so that you can get the flavors of this dish, with a bit less work.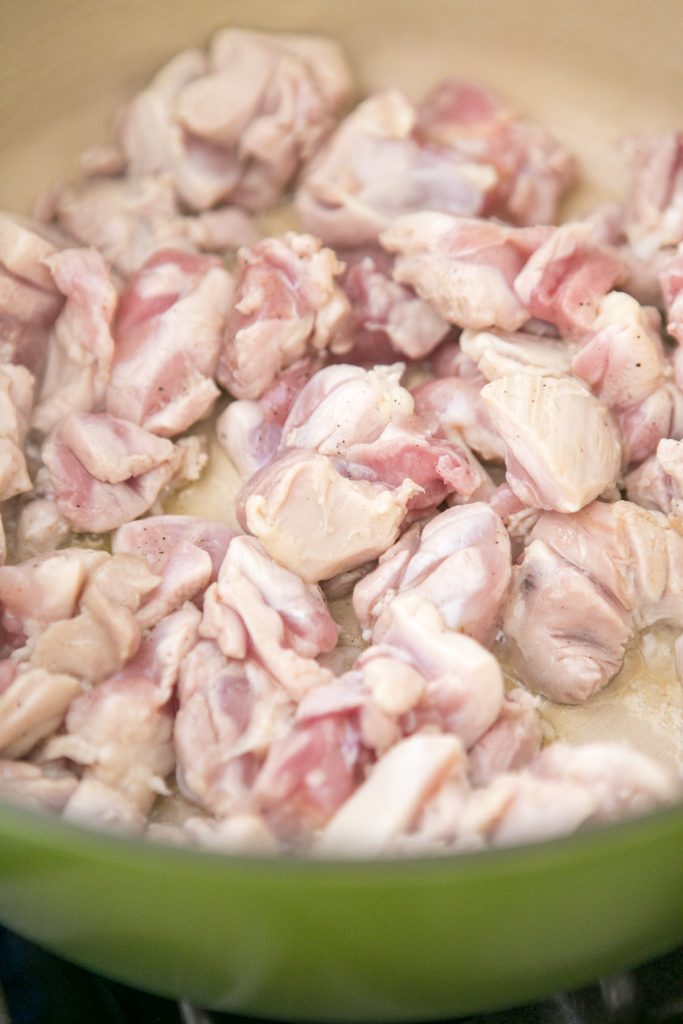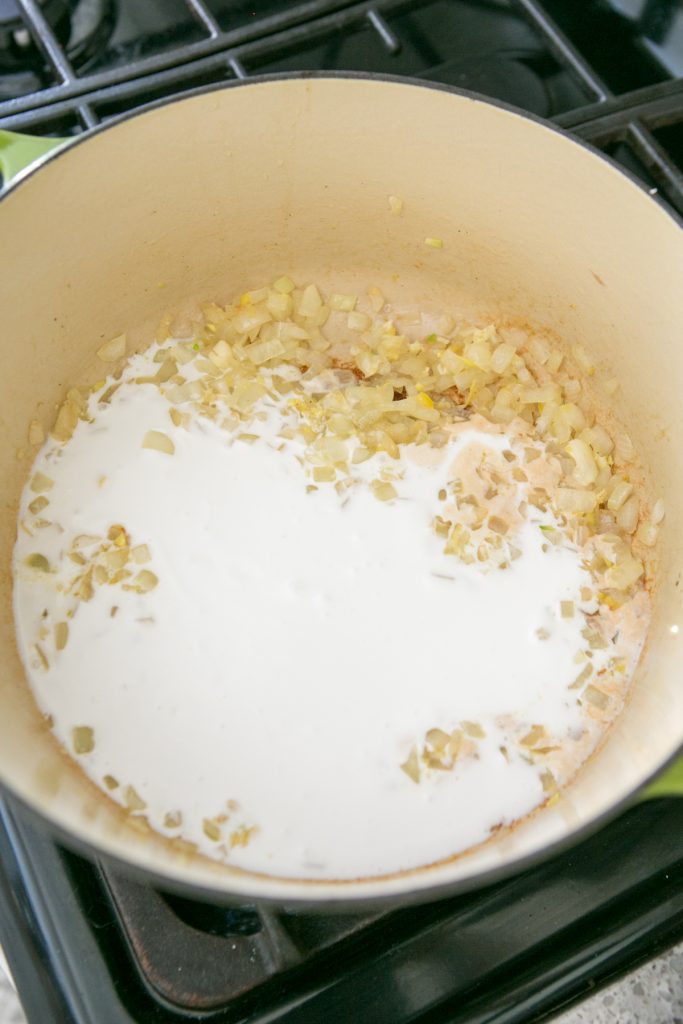 This recipe is full of warmth from the onion, garlic, fresh ginger, pepper, and of course the spice blend of Garam Masala. It is a great recipe to make when it's chilly outside and you want something really comforting. We served this over cauliflower rice, so it's completely Whole30 approved!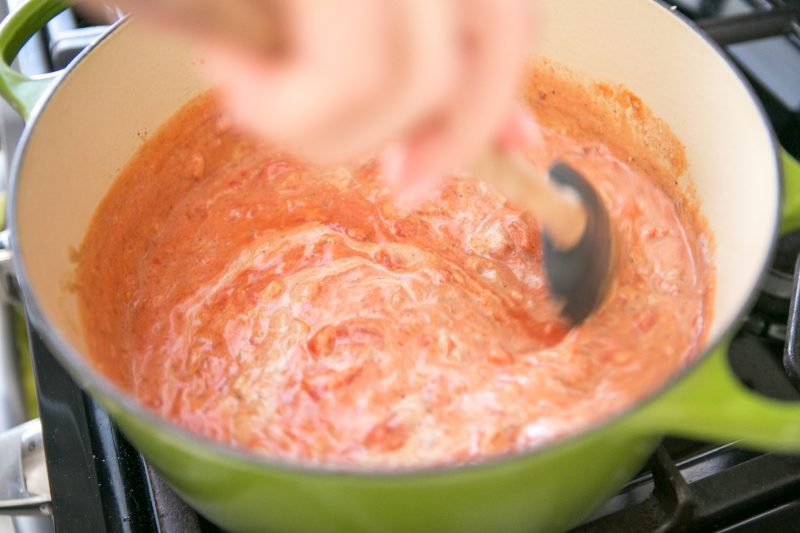 I took the lid off of our bottle of Garam Masala so that I could easily pour it into a tablespoon. Unfortunately things can get a bit dangerous when you are trying to cook, and maneuver around your husband who has a camera in the way of any arm movements trying to film this recipe.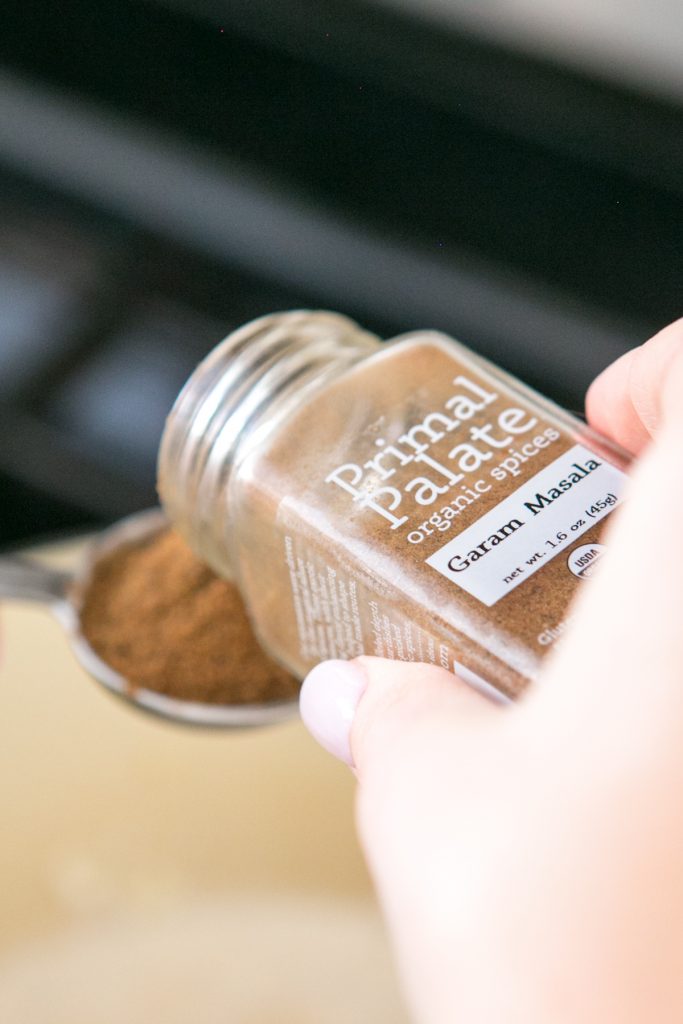 So with one swift movement trying to get around the camera, and stir my recipe, the bottle of Garam Masala went down, and all over our kitchen floor. Thankfully we had already used what was needed for the recipe, but it made photographing the bottle a tad tricky (it was basically empty). Yesterday I spent a lot of the day cleaning, and was reminded of this kitchen oops every time I used the vacuum.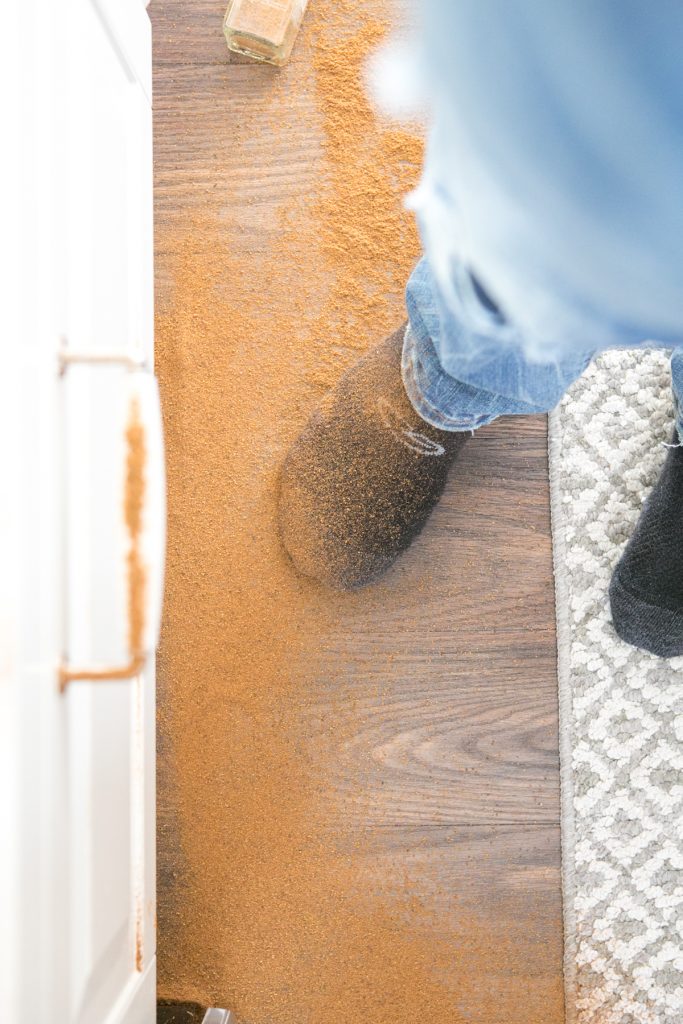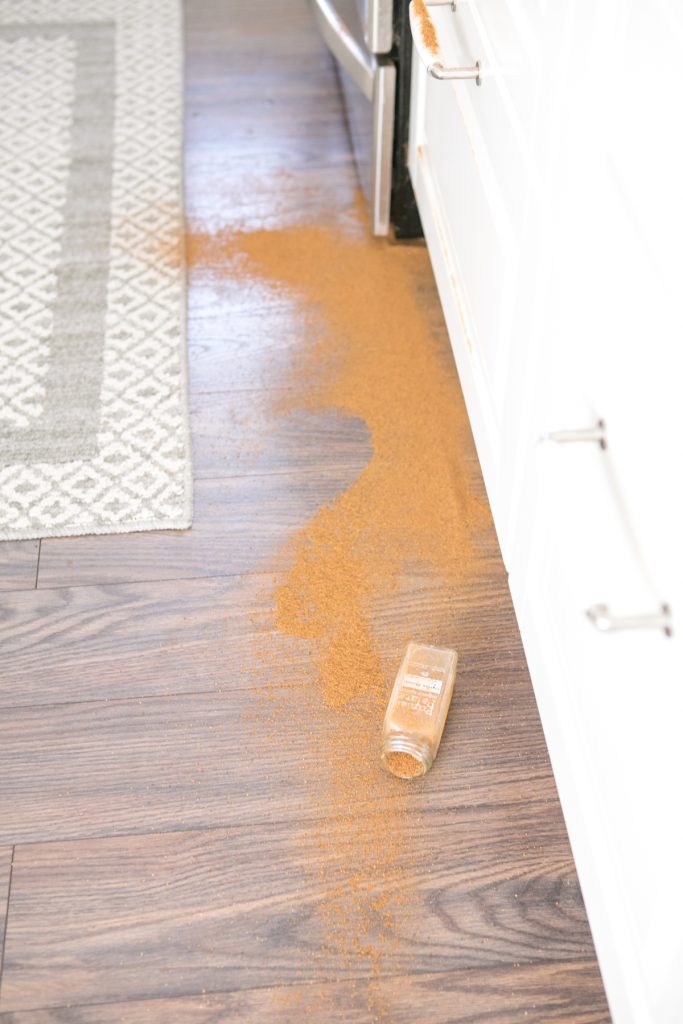 Bill picked up the can of tomatoes for me to make this recipe. He had seen somewhere that you should buy whole tomatoes, and squeeze them in your hand into the sauce. When he told me this, he said he thought it would give a "rustic look". I don't remember how I responded to that, but I'm pretty sure I just ignored that comment.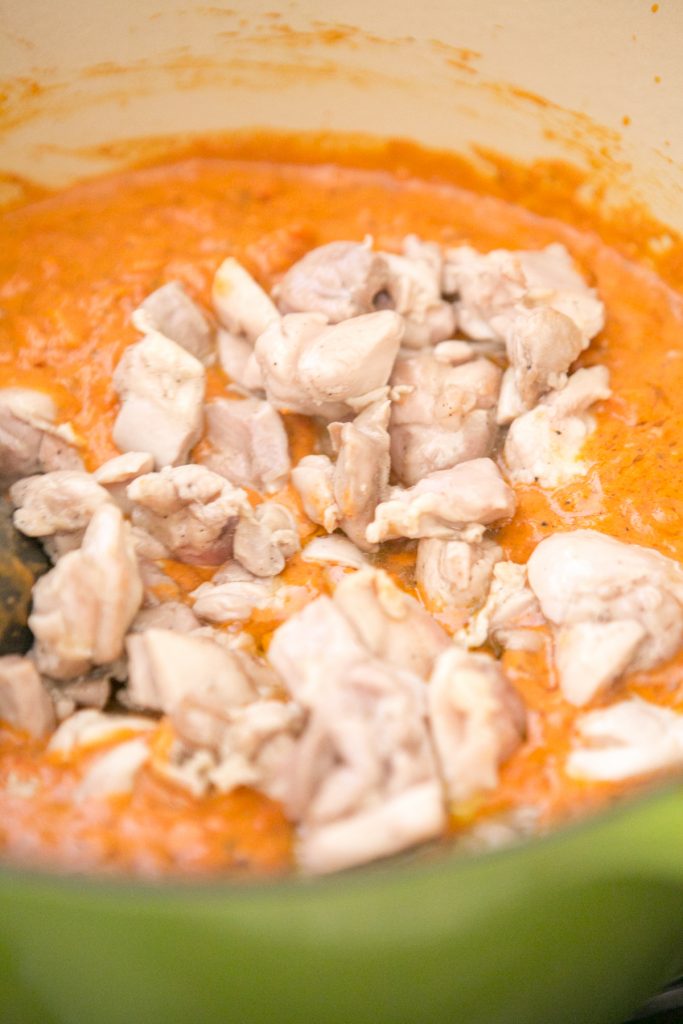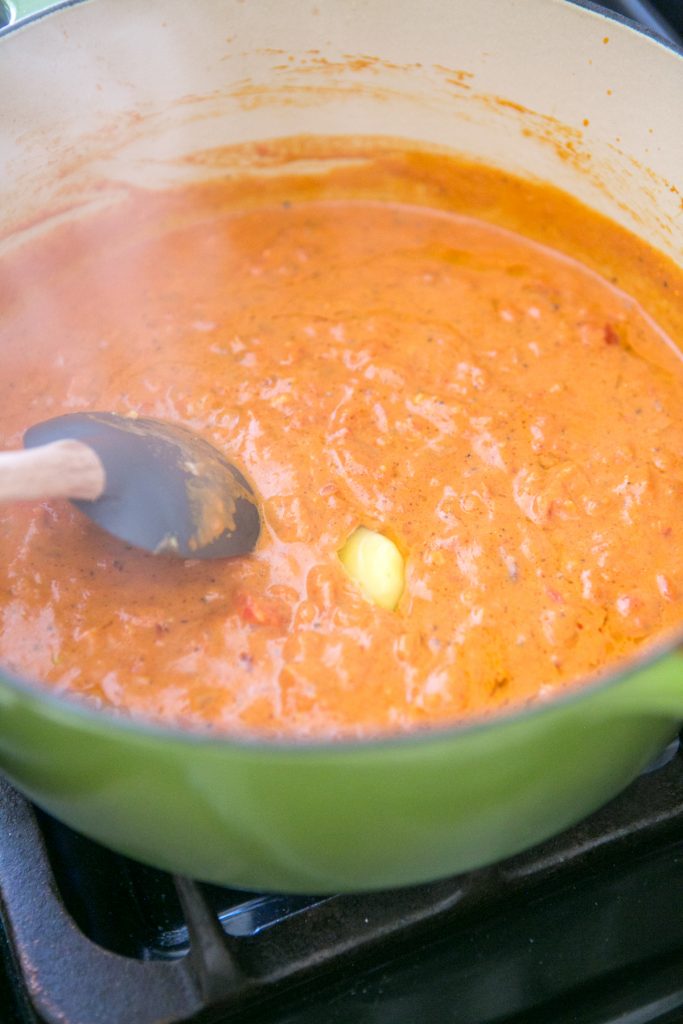 I didn't feel like making a mess trying to dice whole tomatoes that were in tomato puree, so I squeezed each tomato into the pot. This reduced the mess, but I would have used diced tomatoes, which is what I called for in the recipe. If it were any other time of year, I wouldn't mind, but my hands have been super dry from the cold weather. I would have made Bill do the dirty work, but he had to man the camera, so, lucky me!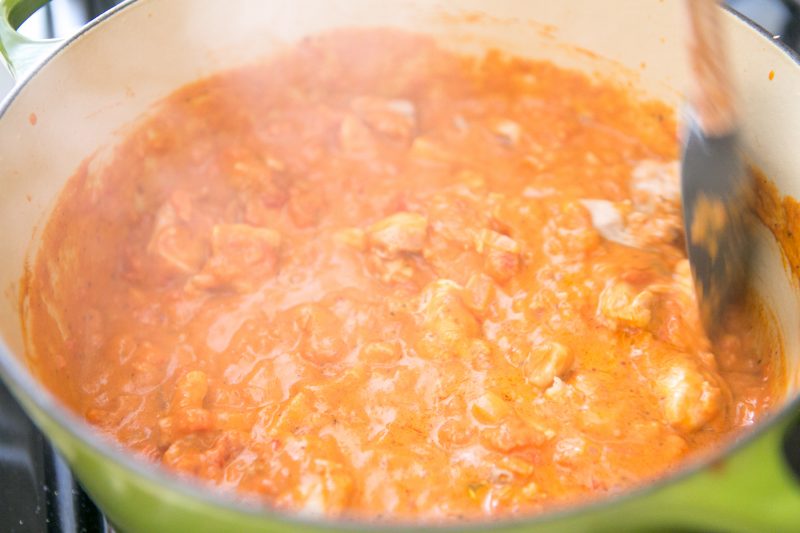 This recipe came together really easily (if you ignore the spice spill), and once everything was in the pot, it just simmered away until we were ready to eat. The best kind of meal! I hope you enjoy this recipe, and let us know how you like using our Garam Masala spice blend!
---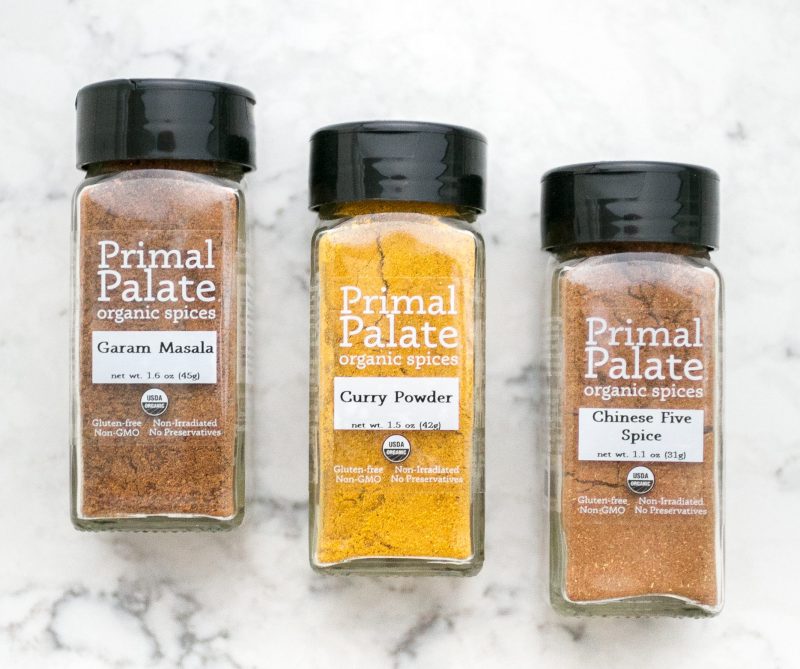 Our Taste of Asia Pack is your ticket to the delicious flavors of faraway places.
---