Fall is here, and it's time for some cozy comfort food that warms you from the inside out. When making something comforting to eat, I always strive to make something nutrient dense as well. Something comforting, yet unhealthy will leave you feeling less than comfortable not too long after you've eaten it. So the goal is always to make something delicious, but healthy and nourishing.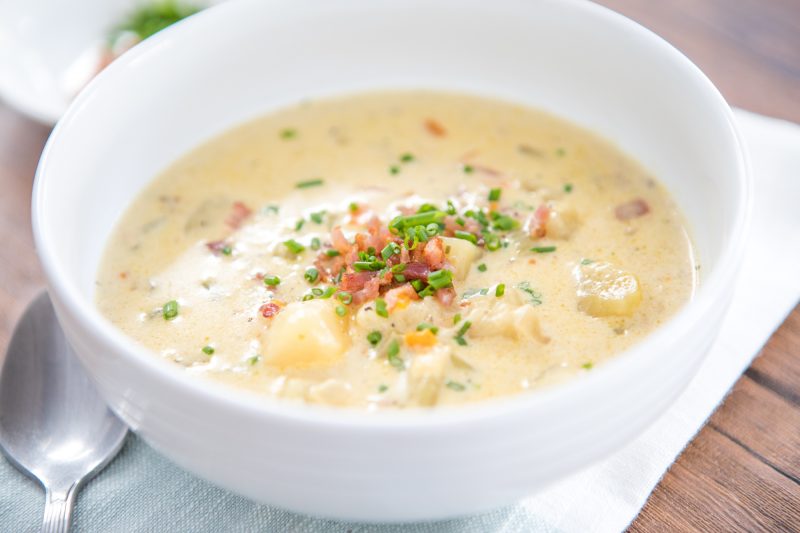 Potato soup is a recipe that Bill loves, so I thought I would make a creamy potato soup to enjoy on a cool fall evening. This recipe comes together easily, and is so flavorful.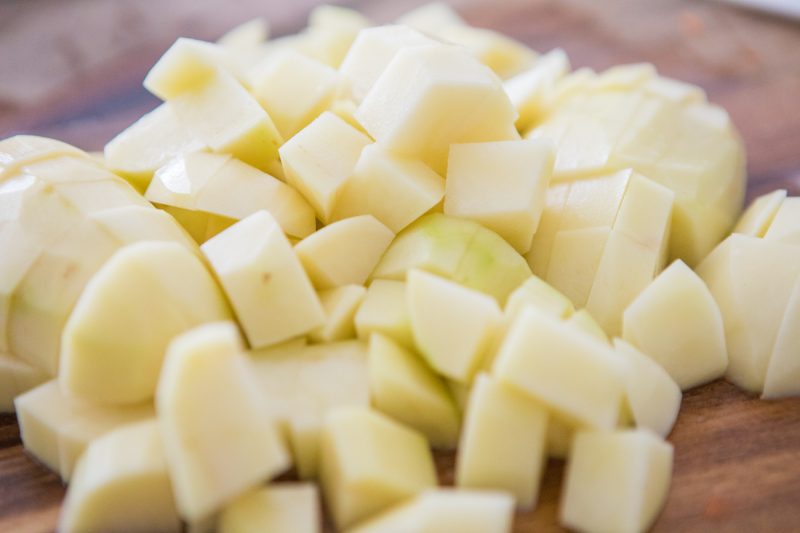 I did use organic heavy cream in this recipe, because we do fine with it. You can substitute coconut cream, but I would probably add some nutritional yeast if you are going to go the non-dairy route.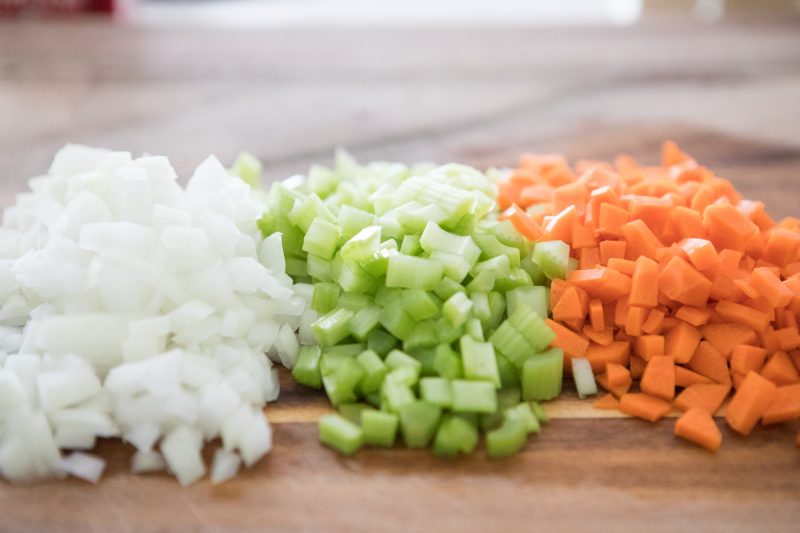 The first thing I did was finely dice celery, onion, and carrot. I then added grassfed butter to our French oven, and once it was fully melted and bubbling, I added the veggies, and sautéed them until tender.
I seasoned the veggies with about two teaspoons of our Seafood Seasoning (which we keep thinking we might rename Lemon Herb Seasoning). Then I added the cream, chopped russet potatoes, chicken bone broth, and seasoned with some additional Himalayan Pink Salt.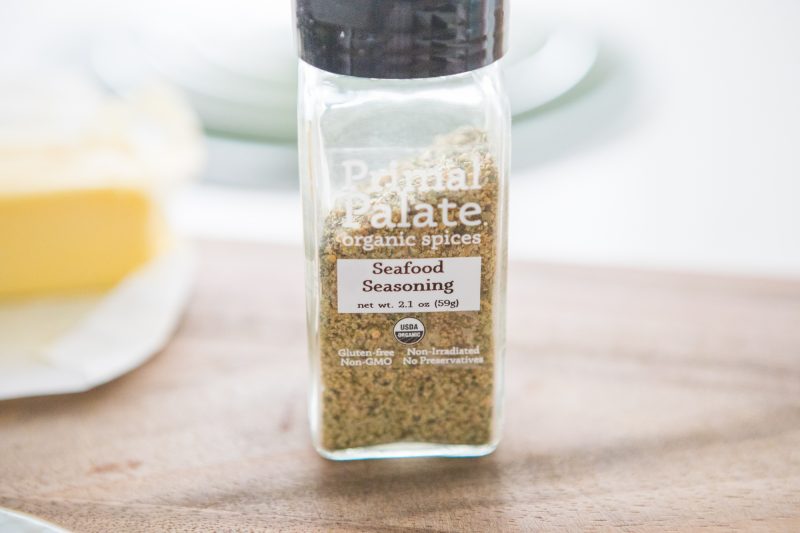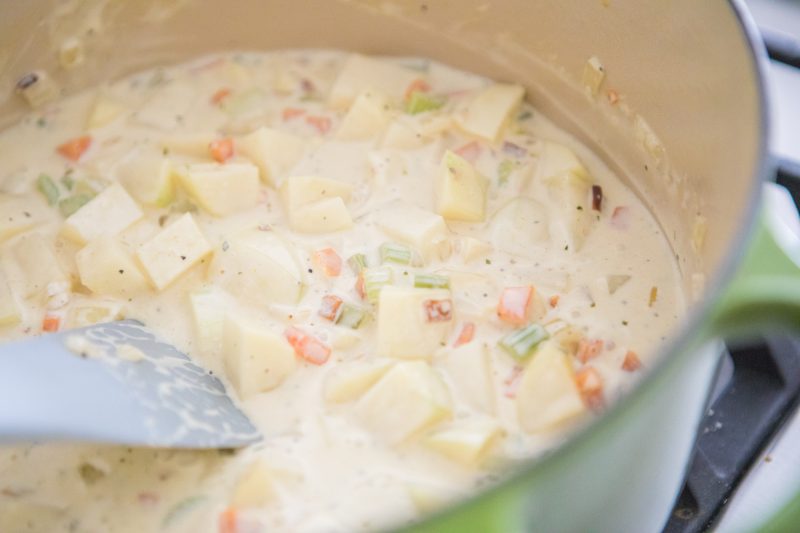 I let the soup come to a boil, and then turned it down to simmer for an hour. I did put a lid on the pot, with it cracked open a bit. Once the potatoes were soft, and the soup had reduced a little and thickened, I knew it was finished.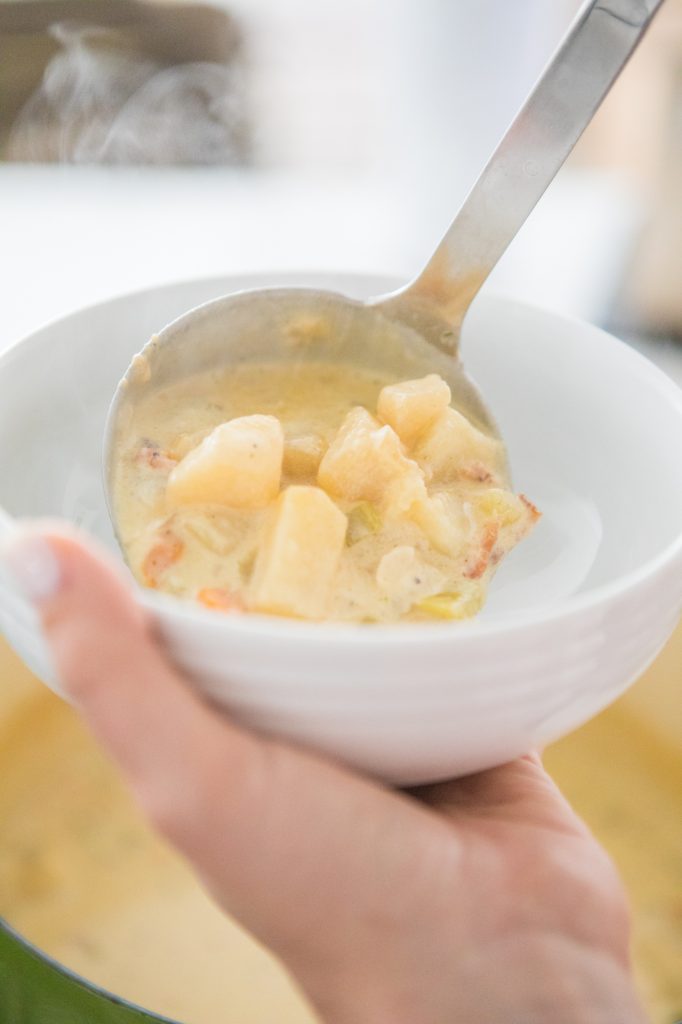 I fried up some bacon, then finely chopped it to add to the soup. Once served, I garnished the top of the soup with fresh chives. It was delicious! The perfect comforting creamy soup for this time of year.