Grilled Lamb Shoulder Chop with Strawberry Mint Truffle Sauce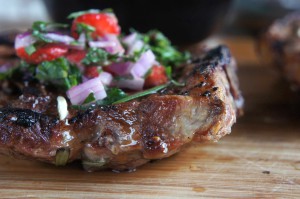 It's a battle. A fight for spring's sweetest bounty and a race against the clock. Has anyone else failed to pick a single strawberry this season? I certainly have. It's not that I haven't tried. On the contrary, I've been eyeballing those berries since they were white flower buds. The problem is, I'm not the only one with a sweet tooth. Oh no, its seems that every being wants a share of these berries: the robins living in the tree, the chipmonk--or was that a mouse?- and probably my own cat all have cheeks full of sweet stawberry pulp. Can you blame them? Strawberries on the vine are pretty much juicy summer in a bite. For the first time this summer, I took what I could get. After savoring the second bite of this grilled lamb with stawberry sauce, I understood what the animals in the yard were so excited about. Garden-fresh strawberries are good. Really good. This recipe showcases our garden's strawberries and mint (which I have no trouble harvesting--that stuff grows like weeds!). The truffle oil and strawberries play on the sweet earthiness of the lamb while the lemon and mint bring it to life! Any trouble collecting your own garden's bounty? What do you make when you FINALLY get your hands on the crop you've been waiting for?
No Bake Truffle Cookies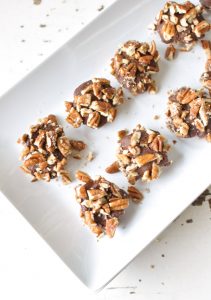 These no bake truffle cookies are the perfect summertime treat!
cook:
25 minutes per pound
Serves: 4
Crispy Truffle Chicken with Herbs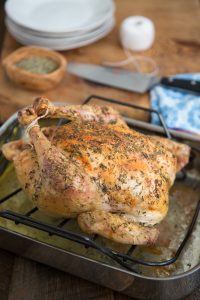 If you've never used truffle salt in your cooking, it really adds a whole new dimension of flavor to dishes. We combined it with our classic poultry blend spice to season this whole-roasted chicken.
Chocolate Coconut Truffle Pie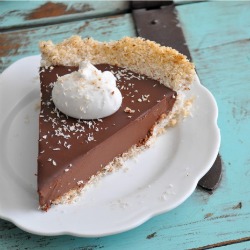 This is a rich and decadent dessert made with only 5 wholesome ingredients.
cook:
15 minutes to 18 minutes
Serves: 6
Brussels Sprouts an Spinach Truffle Frittata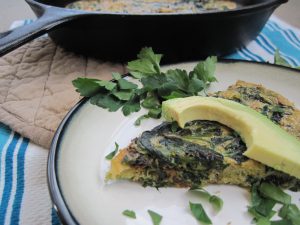 cook:
25 minutes per pound
Serves: 4
Oven Roast Chicken with Truffle Salt and Thyme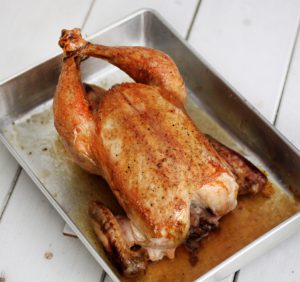 Garden Green Beans with Truffle Salt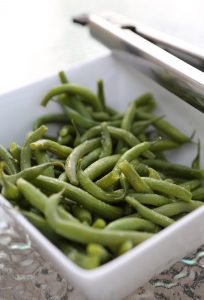 Beef Tenderloin Steaks with Black Truffle Butter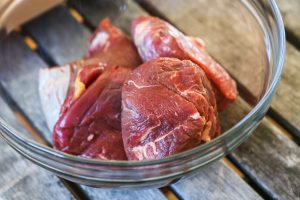 We created this recipe using our Sous Vide, which yielded perfect medium rare beef. If you don't have a Sous Vide, you can recreate this recipe by grilling the entire time. Your cook time will vary depending on the thickness (and quality) of your meat, but aim for 125 degrees internally before you remove it from the heat. It will generally achieve the last 10 degrees of cooking once removed. 134 degrees internally is ideal.
Goji Berry and Hazelnut Cacao Truffles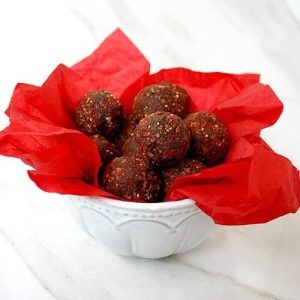 These Goji Berry and Hazelnut Cacao Truffles are a spin off of the Cacao and Walnut Holiday Truffle recipe I shared a couple of months ago. That recipe was originally inspired by the "Raw Chocolate Tart" recipe from the lovely Tabatha at Kitchen To Nirvana. While the holiday truffle recipe was rolled in crushed goji berries, raw cane sugar and crushed pistachios for the colors of the season, these are just rolled in crushed goji berries which makes them perfect for a St. Valentine's Day treat. And since I had some crushed hazelnuts left over from my Hazelnut Caramel Clusters recipe, I used them instead of walnuts and added a few other changes like goji berries, maca powder and a little bit of coconut oil. So here you have a quick and easy, raw, vegan, gluten-free, dairy-free, paleo-friendly, no bake and no refined sugar treat to enjoy!
Scrambled Eggs with Lox and Capers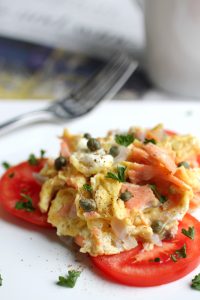 Growing up, my family would often serve lox with bagels and cream cheese at family brunches. This was always a special occasion when family came into town. In my mind, I can still taste the flavors of a toasted bagel topped with cream cheese, lox, red onion, tomato, and capers. For our version of this dish, we replaced the bagel and cream cheese with eggs for an equally delicious and much healthier version.
—Hayley