ready in:
1 hour and 10 minutes
Serves: 8
Thanksgiving Casserole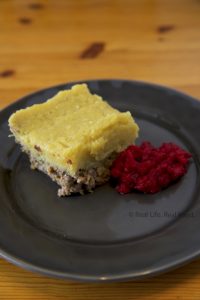 I really love Thanksgiving, and this came out of a casserole evolution I worked on for a couple of months. Once I realized I could make something that would taste like the best parts of Thanksgiving any time I wanted to, I was overjoyed! It's the best combination of stuffing, mashed potatoes, and turkey, and the leftovers make a fantastic breakfast!
cook:
20 minutes per pound
ready in:
25 minutes, plus 20 minutes per pound
Yield:
Thanksgiving Turkey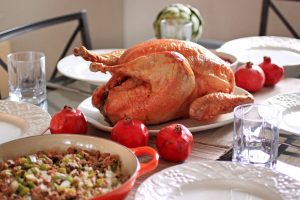 One Dish Fish and Veggie Bake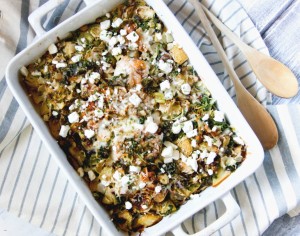 A quick easy bake fish and veggie casserole that is full of flavor! You'll love it the next day too!
Deep Dish Dark Chocolate Cake with Almond Butter Swirl
Tuscan Chicken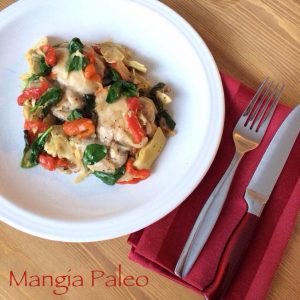 Not only is this dish absolutely delicious, but it's all cooked in ONE skillet! Washing dishes? Aint nobody go time for that. Have you ever ordered a Tuscan Chicken dish at the restaurant claiming when you're there you're family? Well first of all, my family has never made fake Italian food that disgusting before. The Olive Garden is a disgrace. But they do have an item called Tuscan Chicken. It's nothing like a dish you would get in Tuscany and, frankly, it is full of cream and has an identify crisis. Instead, I made a Tuscan Chicken dish that made me think, "damn, I'd order this in a restaurant!".
Paleo Taco Dip
Fun, festive and FREE of dairy, legumes and corn - this is the perfect Paleo Taco Dip to bring to a party or enjoy while watching your favorite game! Can be made as individual servings or one big casserole dish.
Spiced Cranberry Relish
This spiced version of cranberry relish is a fantastic side dish for your Thanksgiving meal!
cook:
45 minutes to 1 hour
ready in:
1 hour to 1 hour and 20 minutes
Serves: 8
Carrot Soufflé
Carrot soufflé is a dish always served at Thanksgiving in my family. Always known for her delicious home-cooked meals, my Grandma Jo, graciously handed over her recipe to me, to create in a "paleo way."
Paleo Paella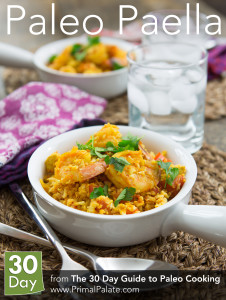 Paella is widely regarded as a Spanish dish, though it is truly a regional dish to Valencia. This particular version is called "Paella Mixta," (literally meaning "mixture) which has a combination of chicken and shrimp. Enjoy this exotic dish to spice up any weeknight meal!
Beef with Broccoli
Growing up, we both enjoyed the flavors of Chinese cuisine. This dish brings all those flavors to life, but with a much healthier approach. Simple, bold flavors will make this dish an instant classic in your house.