Thanksgiving Casserole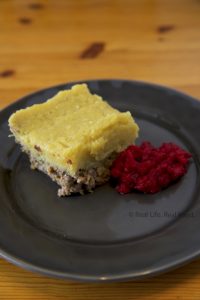 I really love Thanksgiving, and this came out of a casserole evolution I worked on for a couple of months. Once I realized I could make something that would taste like the best parts of Thanksgiving any time I wanted to, I was overjoyed! It's the best combination of stuffing, mashed potatoes, and turkey, and the leftovers make a fantastic breakfast!
cook:
20 minutes per pound
Yield:
Thanksgiving Turkey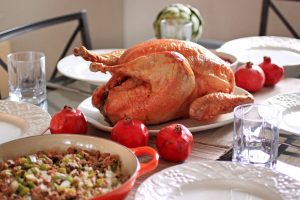 Roast Chicken with Rosemary and Thyme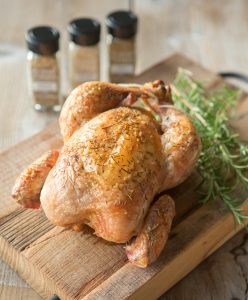 If you're craving "Thanksgiving Dinner" and it's not technically thanksgiving, this awesome herb-roasted chicken recipe will fit the bill nicely, and fill your home with all the aromas of the holiday season. Try it using our new "Savory Pack" spices: French Grey Sea Salt, Rosemary, and Thyme (Now available!)
Apple Crisp
This delicious apple crisp is the perfect ending to an autumn meal, or a wonderful addition to your Thanksgiving dessert menu!
cook:
45 minutes to 1 hour
Serves: 8
Carrot Soufflé
Carrot soufflé is a dish always served at Thanksgiving in my family. Always known for her delicious home-cooked meals, my Grandma Jo, graciously handed over her recipe to me, to create in a "paleo way."
Spiced Cranberry Relish
This spiced version of cranberry relish is a fantastic side dish for your Thanksgiving meal!
Scrambled Eggs with Lox and Capers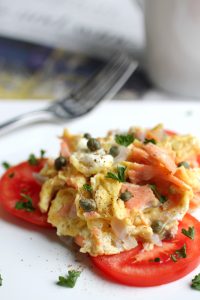 Growing up, my family would often serve lox with bagels and cream cheese at family brunches. This was always a special occasion when family came into town. In my mind, I can still taste the flavors of a toasted bagel topped with cream cheese, lox, red onion, tomato, and capers. For our version of this dish, we replaced the bagel and cream cheese with eggs for an equally delicious and much healthier version.
—Hayley
Rosemary Red Skin Mashed Potatoes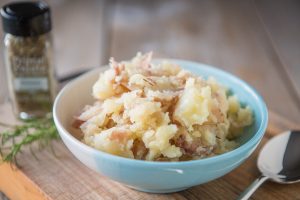 This simple side dish is equally at home at a weeknight meal or a fancy holiday feast. Leave the skins on for texture and beautiful pink color throughout the dish.
Turkey and Roasted Sweet Potato Spinach Salad with Cranberry Vinaigrette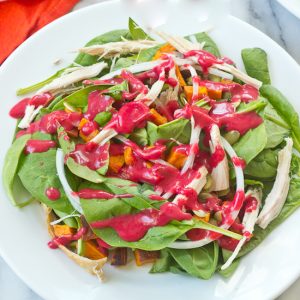 Use your Thanksgiving leftovers (or any leftover poultry!) in this hearty and filling winter salad topped with bright, bold cranberry vinaigrette dressing.
cook:
10 minutes to 12 minutes
Serves: 4–6
Garlic and Herb Mashed Cauliflower