cook:
20–30 minutes per pound
Serves: 2–4
Lemon Garlic Roasting Chicken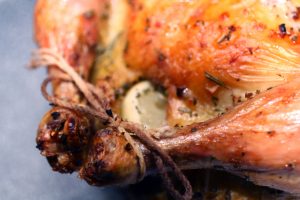 The smell of chicken roasting in the oven brings along a feeling of comfort in our home during cold winter months. This recipe, full of flavor, will also fill your home with the wonderful scent of garlic and rosemary during the cooking process.
Autoimmune Paleo Creamy Lemon Chicken Kale Soup
An easy crockpot Autoimmune Paleo recipe that is coconut free
cook:
15 minutes to 25 minutes
Serves: 2
Grilled Split Chicken Breasts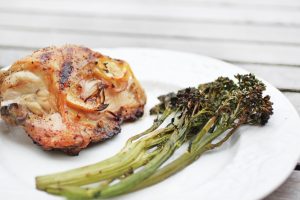 Lemon and garlic are classic flavors often paired with chicken. For this dish, the lemon and garlic, along with the shallot, infuse the chicken under the skin, resulting in wonderful flavor, all tucked under crispy grilled skin.
Lemon Rosemary Chicken Thighs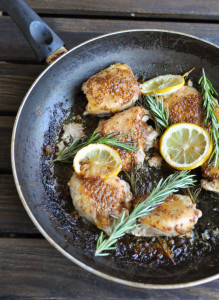 These Lemon Rosemary Chicken Thighs are a simple, healthy, and flavorful dinner the entire family will love!
cook:
1 hour and 30 minutes
Serves: 6
Lemon Herb Chicken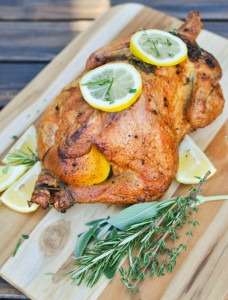 This Lemon Herb Chicken is a simple, budget friendly, healthy, and delicious dinner option the entire family will love.
Lemon & Garlic Chicken
Easy lemon & garlic marinated chicken that can be frozen or cooked immediately.
Lemon Rpsemary Greek Yogurt Chicken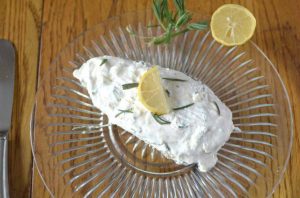 This Healthy Lemon Rosemary Greek Yogurt Chicken is super easy to make, only 4 ingredients and is moist and tender! It will be to be a crowd-pleaser!
Garlic Thyme Lemon Chicken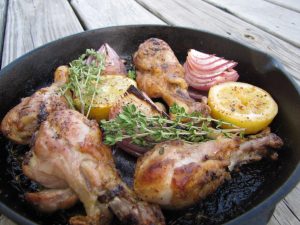 Who doesn't love a good one-skillet meal? I love throwing all of my ingredients in a skillet and cooking everything together. Minimal mess = great meal, to me anyway! Ain't nobody got thyme for cleaning up! This one is simple yet so flavorful, lots of fresh lemon, garlic and thyme and delicious dark meat chicken.
cook:
1 hour and 55 minutes
Serves: 6
Lemon Ginger Chicken Thighs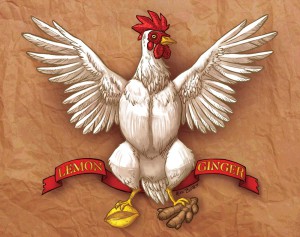 Easy and tasty chicken thighs. Simple as that!
Lemon and Herb Roasted Chicken with Winter Root Veggies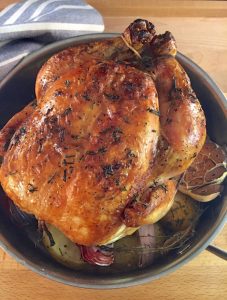 Flavorful roasted chicken with very simple ingredients and seasonal veggies. Cooked all at once in one pan the chicken rests atop the roasting vegetables for an hour and a half and served after a brief rest under a tin foil tent. Moist, lemony, buttery goodness and best of all, easy to make!