Herbed Chicken Skewers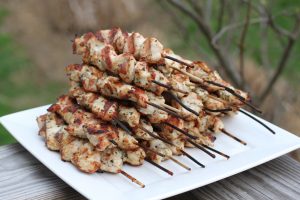 Perfect for parties, these skewers are a great make-ahead food that people can easily eat while standing. The herb seasoning is nicely balanced, giving the chicken light and fresh flavors.
Asian Pork Skewers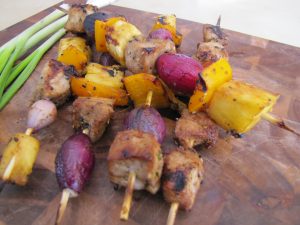 With grilling season upon us, be prepared for plenty of WWJME grill posts! I love grilling, it is nice cooking outside, makes less of a mess with dishes, and doesn't heat up your house or make it smell with food aromas. I wanted to make a dish with grilled fruit on it so this was the perfect combination. Pork, Pineapple Skewers in an Asian marinade.
Buffalo Chicken Skewers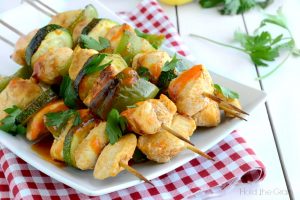 Easy to make chicken and vegetable skewers marinaded and topped with a spicy buffalo sauce.
prep:
1 hour and 10 minutes
Serves: 4
Red Curry Chicken Skewers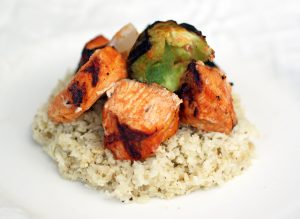 We love any excuse to use coconut milk in a recipe, and coconut milk plays a large role in this tasty Thai dish. With a simple red curry seasoning, these skewers are a great way to bring the flavor of Thai cuisine to your table.
cook:
12 minutes to 15 minutes
Serves: 3
Hawaiian Chicken Skewers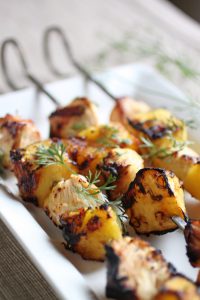 The use of fresh pineapple to glaze grilled chicken will bring a sweet tropical flavor to your plate. These are a perfect party dish for a summer luau!
cook:
12 minutes to 16 minutes
Serves: 4
Cinnamon Steak Skewers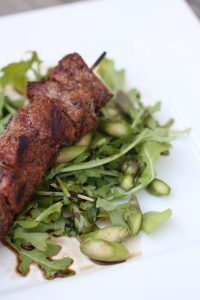 These skewers bring unique flavors to classic grilled steak. Cinnamon is a great pairing with beef, albeit underutilized. The addition of curry and ginger give this dish a warm and slightly tangy flavor.
Tamarind Lime Beef Skewers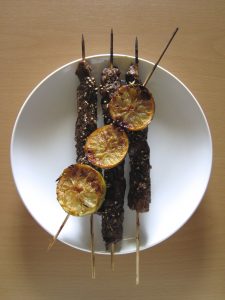 Skewered beef cooks in only a few minutes on a grill and is and glazed in a tamarind lime sauce. Served with grilled limes.
prep:
8 minutes to 10 minutes
Serves: 4
Beef Heart Skewers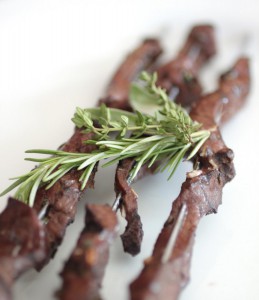 Pineapple Chicken Skewers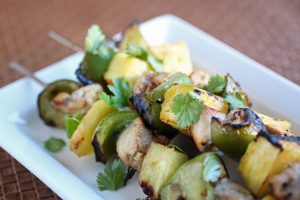 Chicken Skewers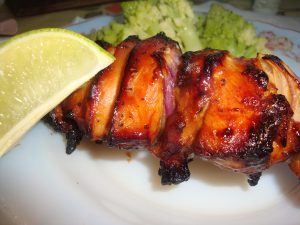 A summer dish to inspire the weather to get better! Simple but delicious!