Grilled Sirloin Salad with Fresh Herbs and Thai Dressing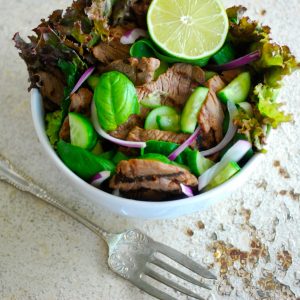 With bright Thai flavors, this grilled sirloin salad is like a bowl of pho without the extra sodium and the calories from noodles.
Espelette Chili Sirloin Steak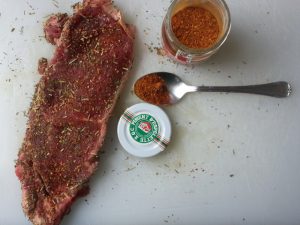 Sometimes there's nothing better than a well-seasoned steak. Espelette chili is a small and flavorful chili pepper from the South of France. Recipe with step by step guidelines to cook the perfect steak!
Harvest Mule (Make it Paleo 2 preview recipe)
Having a Moscow Mule says 'summertime' to me. This particular drink was popular during the 1950s and has experienced a resurgence in recent years. Like many others, I love the refreshing combination of ginger beer and lime juice. If you want to experiment with our Ginger Beer recipe (pg 288 in our new book, Make It Paleo 2 - available for preorder now on Amazon), this is a great way to fully test it out when the book arrives. My favorite vodka brand to use is Three Hunters Vodka, a Paleo-friendly version of the spirit distilled from grapes and blueberries.
cook:
8 minutes to 10 minutes
ready in:
about 20 minutes
Serves: 1
Curry Sirloin Tips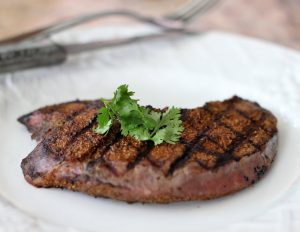 Grilled Sirloin w/ Herbed Goat Cheese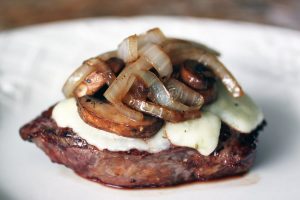 Goji Berry and Hazelnut Cacao Truffles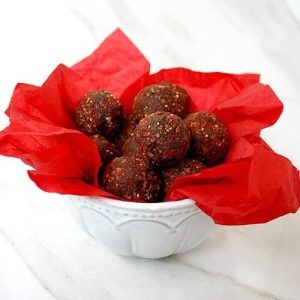 These Goji Berry and Hazelnut Cacao Truffles are a spin off of the Cacao and Walnut Holiday Truffle recipe I shared a couple of months ago. That recipe was originally inspired by the "Raw Chocolate Tart" recipe from the lovely Tabatha at Kitchen To Nirvana. While the holiday truffle recipe was rolled in crushed goji berries, raw cane sugar and crushed pistachios for the colors of the season, these are just rolled in crushed goji berries which makes them perfect for a St. Valentine's Day treat. And since I had some crushed hazelnuts left over from my Hazelnut Caramel Clusters recipe, I used them instead of walnuts and added a few other changes like goji berries, maca powder and a little bit of coconut oil. So here you have a quick and easy, raw, vegan, gluten-free, dairy-free, paleo-friendly, no bake and no refined sugar treat to enjoy!
Shakshouka (poached egg recipe)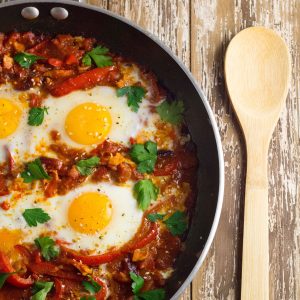 This Moroccan breakfast dish has the WOW factor and is gluten free and dairy free
Starbucks Mocha Frappuccino Copycat Recipe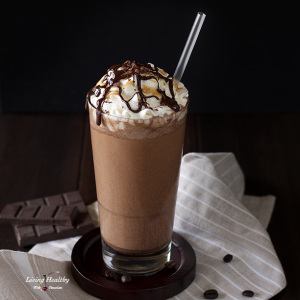 Here's my healthy homemade version of Starbuck's famous Mocha Frappuccino® Blended Coffee! A delicious cold drink for these upcoming warm summer days with a strong coffee flavor, and a creamy and icy texture that is guilt-free ☺
Paleo Zuppa Toscana Recipe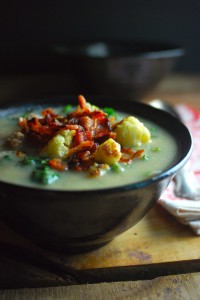 In this Paleo version of the Olive Garden classic, velvety smooth cauliflower puree replaces the traditional potatoes and cream.
Raw Caramel Macadamia Bliss Balls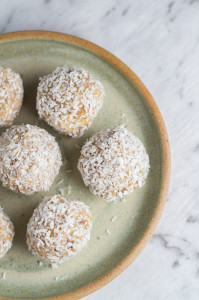 Today's recipe, Raw Caramel Macadamia Bliss Balls, is an adaption of my popular Raw Caramel Slice recipe – one of the first recipes I shared on Becomingness, nearly 12 months ago. It is still my favourite dessert recipe and I wondered if it work as a bliss ball. I was really happy with the results – I may even prefer it to the original, as you still get the amazing caramel flavour, but in a easier to make recipe. You can't go wrong with that!