Pumpkin Spice Latte Power Balls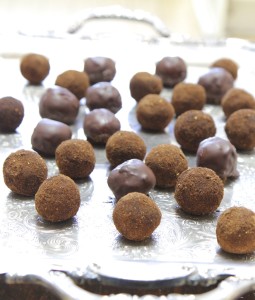 Ahhh... pumpkin spice lattes. Delish! What about pumpkin spice lattes that are super easy and fun to make that are in the form of a ball? These addictive power balls are sure to satisfy your sweet tooth, while giving your body tons of nutrients so it can power you throughout your day! When coated with coffee, they are perfect for an autumn snack (or breakfast, if you're like me). When dunked in chocolate, they make the ideal Halloween treat!
Paleo Pumpkin Pancakes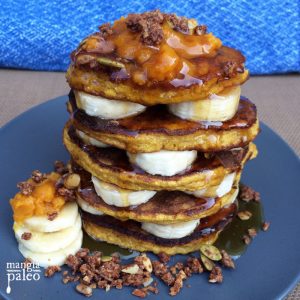 What's the best breakfast to wake up to on a Sunday morning? Pancakes, of course! My recipe for paleo pumpkin pancakes is the original fluffy one with coconut flour.
Pumpkin Pancakes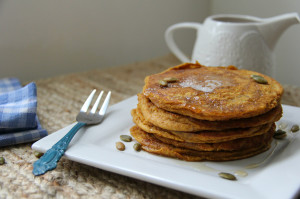 Pumpkin, cinnamon, and nutmeg combine for an absolutely delightful fall weekend treat! (Recipe makes approximately 12 pancakes.)
Real Deal Pumpkin Spice Latte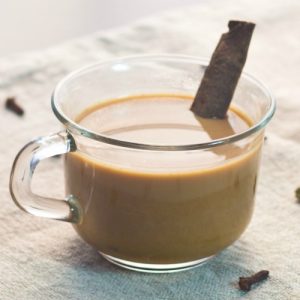 Skip the fake coffee shop drink and try a real deal pumpkin spice latte made from REAL pumpkin. It only takes 5 minutes, and is well worth the effort.
Souffle Spice Pancakes
Flourless pancakes made with squash and almond butter. Light and fluffy centers with crispy edges. Delicious with butter and real maple syrup!
cook:
10 minutes to 15 minutes
Serves: 2
Cranberry Pumpkin Spice Hot Chocolate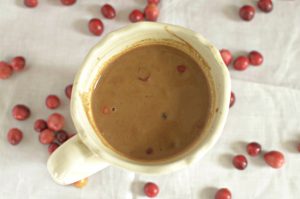 Cozy Hot Chocolate jazzed up with the seasonal flavors of sweet pumpkin spice and tart cranberries
cook:
10 minutes to 15 minutes
Serves: 2
Pumpkin Spice Latte (from Make It Paleo 2)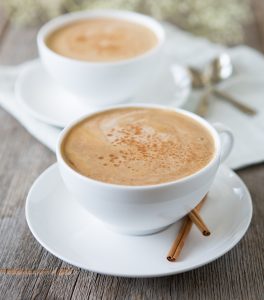 Pumpkin spice lattes are all the rage in the fall. Unfortunately, when purchased at a coffee shop, they often contain undesirable ingredients. This recipe is a healthier alternative for those who want to enjoy this classic autumn drink.
Pumpkin Spice Coffee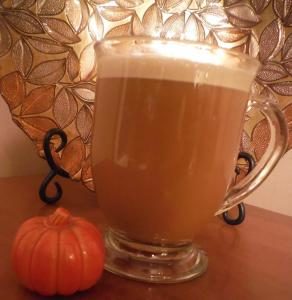 Craving a PSL but don't want to drink a chemical concoction? My pumpkin spice coffee is creamy & frothy, nutrient-dense, and delicious.
Paleo Pumpkin Spice Fudge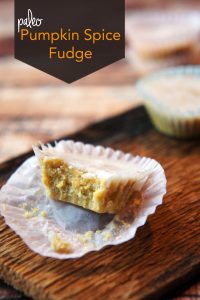 Why this fudge? Well, it's totally creamy and perfectly pumpkin. But it's also a quick fix, requiring no cooking, and only a short set-time. It's main ingredient is coconut butter, so it's extra melty on your tongue, but solid at room temperature. (If you aren't on the coconut butter train yet, you really need to try these. YUM!) Unlike traditional fudge, this recipe is high in healthy MTC fats and low in sugar, leaving you satisfied and energetic. And it's a whole food, with calcium, iron, fiber, and even a bit of protein. This recipe is dairy- and nut-free! To make it AIP-friendy, just skip the nutmeg and allspice.
Paleo Pumpkin Spice Bars (With Chocolate Drizzle!)
Who says that we can only eat pumpkin in the fall! These bars are super quick and easy to make- and just incredibly delicious. Soft, moist, and chocolate covered! See more at theprimitivehomemaker.blogspot.com