Turkey Meatloaf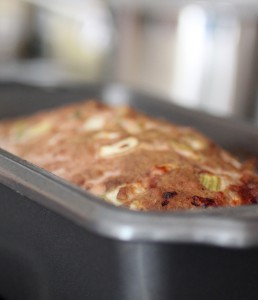 Meatloaf was a staple in my house growing up, which we enjoyed on a regular basis. I can remember eating slice after slice, always wanting just a bit more. Perhaps the only reason I would spare some of the loaf would be to leave some for the next day to be enjoyed as leftovers. This meatloaf brings back fond memories of "Mom's meatloaf" . . . good luck leaving any to be enjoyed the next day, though!
— Bill
Pork and Beef Skillet Meatloaf
Ok, so I must admit I am very proud of this whole post. The recipe was amazing and I feel like my photos came out excellent. This meal was honestly made up from what I had in my fridge and freezer at the time. I love meatloaf, I mean who doesn't? Meatloaf screams 'Merica…topped off with sweet taters and ya' got one patriotic meal. This is another one skillet meal with little mess and after a little prep-work it basically cooks itself. When you go to take out the meatloaf after about 30 minutes to place the sweet potatoes on top, you may want to drain some of the fat out of the skillet. Also take the temperature to get an idea of how much longer you will need to cook it. You will want to cook the mixture to an internal temperature of 160ºF because of the ground pork. I hope you really enjoy this one, I did and it is even better for leftovers which means it is perfect for meal prepping for the week. Remember to scream "Ma! the meatloaf!"
cook:
1 hour to 1 hour and 10 minutes
Serves: 2
Grilled Turkey Drumsticks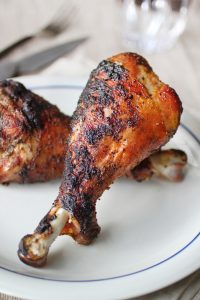 If you've never tried grilling turkey drumsticks, you're missing out! These big, juicy cuts are perfect for grilling. Keep the flame low, and these babies will come out perfectly tender with a nice crisp skin.
Turkey Stuffed Peppers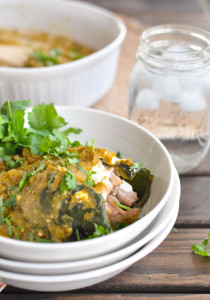 These Turkey Stuffed Peppers are a quick, simple, delicious, and healthy way to use up your leftover turkey. GF+P
cook:
25 minutes per pound
Serves: 8
Stuffed Turkey Breast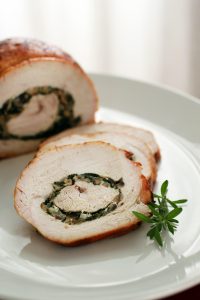 We firmly believe that turkey should be enjoyed year-round, and not just on holidays. This preparation is still cause for celebration, but can be enjoyed any night of the week without extra fanfare.
Pumpkin Poblano Turkey Chili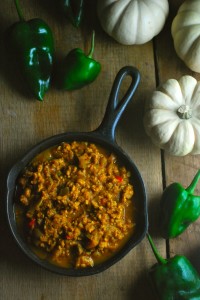 Pumpkin Poblano Turkey Chili. Healthy, kid-approved recipe for chili is ready in just under an hour. Full of Vitamin A, Vitamin C, iron and potassium.
Rosemary Roasted Turkey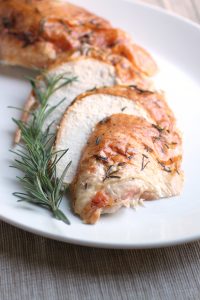 A holiday feast wouldn't be complete without a golden roasted turkey. Rosemary is our first choice when enhancing the flavor of poultry, and it fills the home with a wonderful aroma during cooking. This recipe is one to enjoy with your entire family or loved ones for any holiday.
Asian Style Turkey Burgers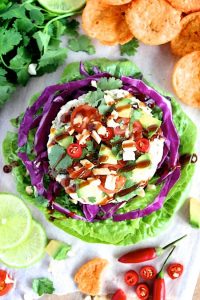 Light, fresh, crispy, crunchy, salty, sweet, seriously healthy, succulent, juicy Asian style turkey burgers that the whole family will love.
Portobello Turkey Burger
One of our very first recipes we posted on our blog was for portobello turkey burgers. The use of a big juicy portobello mushroom cap is a tasty replacement for the typical grain-filled bun. Serve this alongside sweet potato fries for a classic summertime meal.
Turkey and Roasted Sweet Potato Spinach Salad with Cranberry Vinaigrette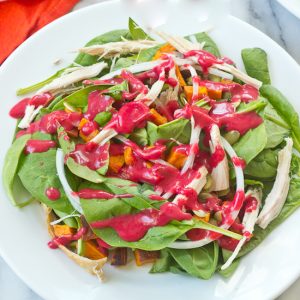 Use your Thanksgiving leftovers (or any leftover poultry!) in this hearty and filling winter salad topped with bright, bold cranberry vinaigrette dressing.