Blueberry and Vanilla Pancakes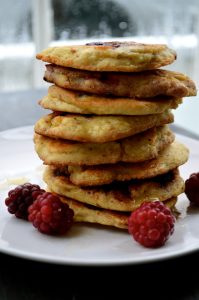 For me pancakes are the ultimate comfort food. They are light, fluffy and incredibly moreish. I have been perfecting my recipe for a while and I am so excited to share it with you all. I don't add any additional sweetner to my pancakes as I find the combination of the blueberries and vanilla make them sweet enough. I do however add a tsp or 2 of raw honey at the end, once I have stacked the pancakes high and allow the honey to melt through… To me, there is simply nothing more delicious for breakfast
Paleo Pumpkin Pancakes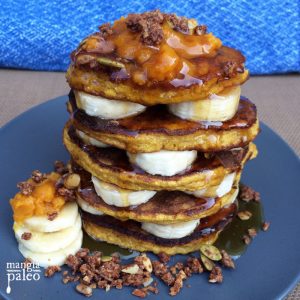 What's the best breakfast to wake up to on a Sunday morning? Pancakes, of course! My recipe for paleo pumpkin pancakes is the original fluffy one with coconut flour.
Pumpkin Pancakes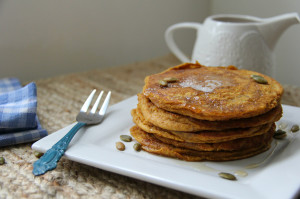 Pumpkin, cinnamon, and nutmeg combine for an absolutely delightful fall weekend treat! (Recipe makes approximately 12 pancakes.)
Best Ever Banana Bread Pancakes
Thick and fluffy banana bread pancakes that are 100% fruit sweetened, nut-free and dairy-free.
Coconut Flour Waffles and Pancakes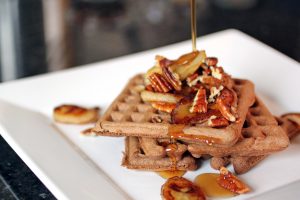 The warm, sweet flavors of waffles make us think of lazy weekend mornings, enjoying a big breakfast with loved ones. This breakfast is an indulgence that we don't enjoy too often, but it is great for a special occasion.
Vanilla Pancakes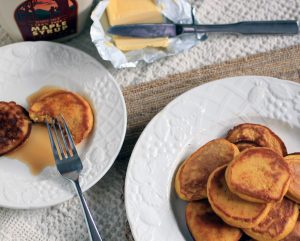 Whether you're celebrating a special occasion, or just celebrating the weekend, these pancakes are the perfect centerpiece to a special brunch.
Naturally Green Pancakes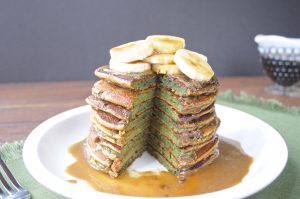 Perfect treat for St. Patrick's Day and not a drop of food coloring!
Souffle Spice Pancakes
Flourless pancakes made with squash and almond butter. Light and fluffy centers with crispy edges. Delicious with butter and real maple syrup!
Turkish Zucchini Pancakes (Mucver)
This vegetable-packed Turkish favorite has been given a healthier, paleo makeover.
Elvis Pancakes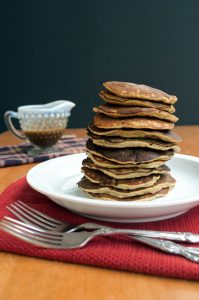 Elvis Pancakes are filled with all the King's favorites: banana, bacon and peanut butter- well almond butter in our case!