Coconut Flour Pumpkin Muffins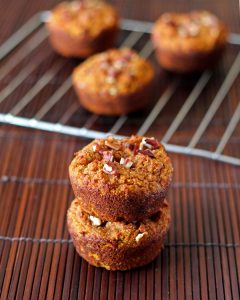 These muffins are perfect for a healthy fall pumpkin breakfast. Coconut flour and maple syrup complement the pumpkin flavor in these muffins.
cook:
30 minutes to 35 minutes
Serves: 18
Chocolate Raspberry Mini Muffins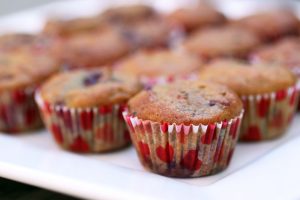 Chocolate and raspberry mini muffins are tasty and adorable! We enjoyed making these mini muffins together over Valentine's Day. Mini chocolate chips and raspberries fill every bite, nestled in a bed of spongy vanilla cake batter. Your special valentine will be sure to say "be mine" after a bite of these cuties!
Chunky Monkey Muffins
Made with almond flour and sweetened with bananas - these gluten-free treats are pretty and delicious!
Carrot Cake Mini Muffins with Cinnamon Spiked Vanilla Cashew Cream Cheese Frosting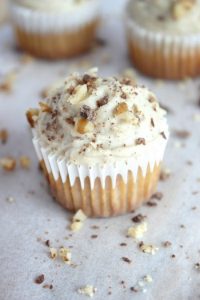 All natural, secretly healthy, light and tender, subtly sweet, melt in the mouth mini muffins generously frosted with our vegan, dairy free, creamy, dreamy cinnamon spiked vanilla cashew cream cheese frosting.
Double Chocolate Raspberry Coconut Fudge Muffins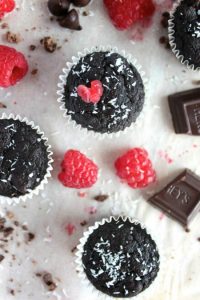 All natural, secretly healthy, decadent, rich, double chocolate muffins that are studded with choc chips, have a delicate, sweet coconut crunch, and are simply bursting with juicy raspberries!
Naturally Sweetened Toasted Banana Muffins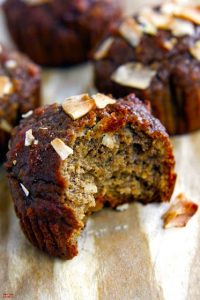 Toasted Coconut Banana Muffins that are naturally sweetened and Paleo friendly with no effort! I cannot believe how quick these are make and delicious! Great for reducing sugar without the taste!
Chocolate Chocolate Chip Banana Muffins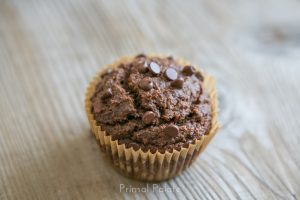 These delicious double chocolate banana muffins, are a really fun twist on classic banana bread. Made without grains, and low in sugar, they are a healthy option when you want a sweet treat!
Lemon Poppy Seed Muffins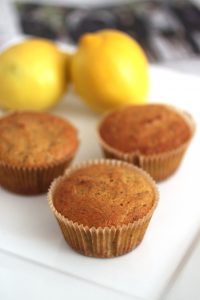 Fresh lemon fills every bite of these vanilla muffins. The golden batter with tiny black freckles throughout, contains the warm, sweet flavor of vanilla, and is accented with a fresh burst of lemon. Enjoy these with a hot cup of tea.
5-Ingredient Simple Banana Bread Muffins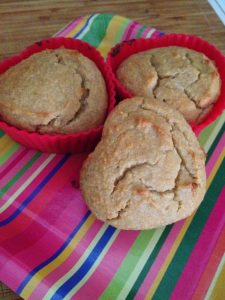 Super quick and easy recipe for delicious banana bread muffins. 5 ingredients with optional add-ins. No added sugar.
Blueberry Breakfast Muffins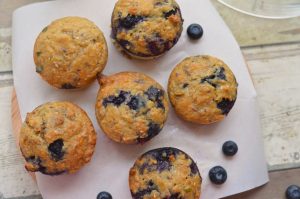 Made with mixed seeds and fresh blueberries, these muffins are a great breakfast for those on the go, as mid morning snack or in a kids lunch box. They are gluten-free, dairy-free, refined sugar-free and take no more than 30 minutes to prepare and bake and are light, fluffy and delicious