Coconut Flour Pumpkin Muffins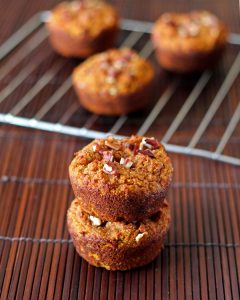 These muffins are perfect for a healthy fall pumpkin breakfast. Coconut flour and maple syrup complement the pumpkin flavor in these muffins.
cook:
30 minutes to 35 minutes
Serves: 18
Chocolate Raspberry Mini Muffins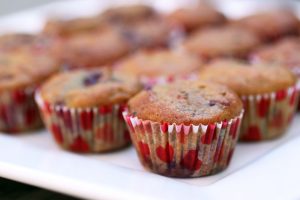 Chocolate and raspberry mini muffins are tasty and adorable! We enjoyed making these mini muffins together over Valentine's Day. Mini chocolate chips and raspberries fill every bite, nestled in a bed of spongy vanilla cake batter. Your special valentine will be sure to say "be mine" after a bite of these cuties!
Paleo Ginger Spiced Pear Muffins
Super easy to make paleo muffins! Naturally sweetened with pears, honey, cinnamon, and ginger. And of course, grain free using almond and coconut flour.
Double Chocolate Fudge Banana Mini Muffins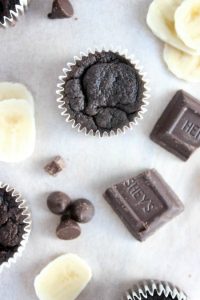 Dark and delicious, decadent and rich, subtly sweet, light as air, melt your mouth double chocolate fudge banana muffins that are studded with cheeky little, antioxidant rich dark chocolate chips - low carb., grain free & paleo friendly
Mango, Passionfruit and Chia Jam Filled Banana Muffins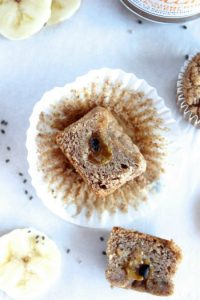 All natural, secretly healthy, low carb, grain free and paleo friendly banana muffins with a sweet, explosive, tropical inspired, jammy little surprise inside.
Lemon Poppy Seed Muffins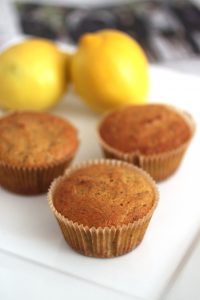 Fresh lemon fills every bite of these vanilla muffins. The golden batter with tiny black freckles throughout, contains the warm, sweet flavor of vanilla, and is accented with a fresh burst of lemon. Enjoy these with a hot cup of tea.
Chunky Monkey Muffins
Made with almond flour and sweetened with bananas - these gluten-free treats are pretty and delicious!
Double Chocolate Raspberry Coconut Fudge Muffins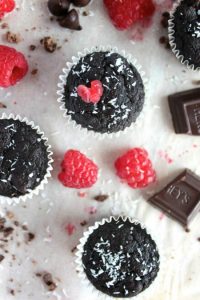 All natural, secretly healthy, decadent, rich, double chocolate muffins that are studded with choc chips, have a delicate, sweet coconut crunch, and are simply bursting with juicy raspberries!
Blueberry Breakfast Muffins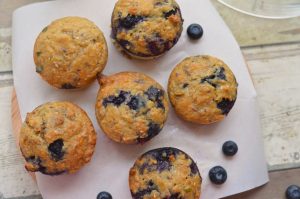 Made with mixed seeds and fresh blueberries, these muffins are a great breakfast for those on the go, as mid morning snack or in a kids lunch box. They are gluten-free, dairy-free, refined sugar-free and take no more than 30 minutes to prepare and bake and are light, fluffy and delicious
Birthday Cake Muffins (or cupcakes)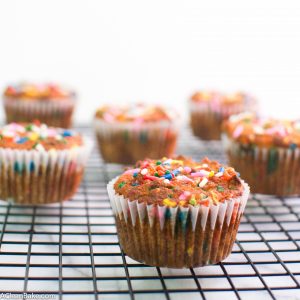 The best part of waking up is... sprinkles in your muffin? Yep, you read that right. Nothing gets you out of bed like birthday cake for breakfast, even if it's not your birthday! These almond-flour based muffins taste like birthday cake, but are healthy enough for breakfast.