Rhubarb Coffee Cake Muffins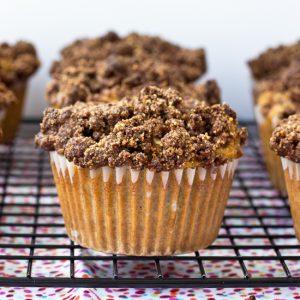 Soft, fluffy and topped with streusel, these rhubarb coffee cake muffins are the perfect summer breakfast!
Paleo Espresso Macaroon Muffins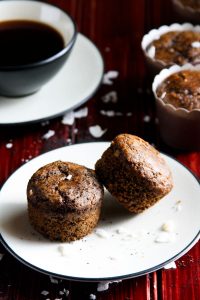 A Healthy Dessert For Coffee Lovers! Paleo Espresso Macaroon Muffins. These muffins are light in texture with a decadent taste. Easy to make with simple ingredients like ground almonds, coconut flour, coconut sugar, ground espresso, and egg whites. Taste like macaroon but in muffins form!
Apple & Cinnamon Mini Muffins with Maple-Vanilla Almond Butter "Frosting"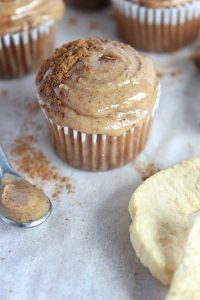 All natural, quick and easy, secretly healthy, light and tender, apple infused, cinnamon spiked muffins that are slathered in creamy, dreamy, golden delicious maple-vanilla almond butter.
Coconut Flour Pumpkin Muffins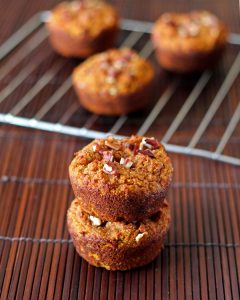 These muffins are perfect for a healthy fall pumpkin breakfast. Coconut flour and maple syrup complement the pumpkin flavor in these muffins.
cook:
30 minutes to 35 minutes
Serves: 18
Chocolate Raspberry Mini Muffins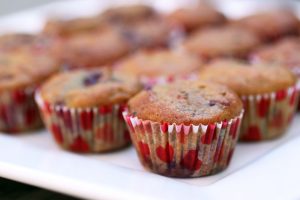 Chocolate and raspberry mini muffins are tasty and adorable! We enjoyed making these mini muffins together over Valentine's Day. Mini chocolate chips and raspberries fill every bite, nestled in a bed of spongy vanilla cake batter. Your special valentine will be sure to say "be mine" after a bite of these cuties!
5-Ingredient Simple Banana Bread Muffins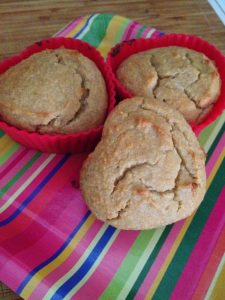 Super quick and easy recipe for delicious banana bread muffins. 5 ingredients with optional add-ins. No added sugar.
Chocolate Pumpkin Muffins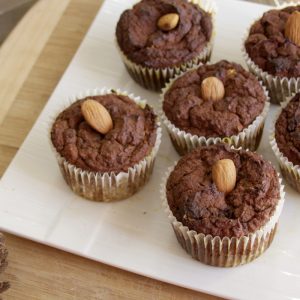 Gooey chocolate muffins to start your day or end your workout!
Naturally Sweetened Toasted Banana Muffins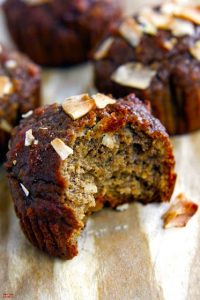 Toasted Coconut Banana Muffins that are naturally sweetened and Paleo friendly with no effort! I cannot believe how quick these are make and delicious! Great for reducing sugar without the taste!
Curry cauliflower muffins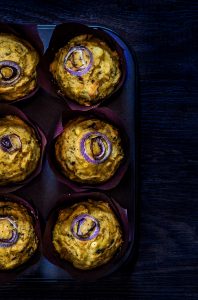 Kick-start your day or boost your energy throughout the day with these curry cauliflower muffins, a healthy grab-and-go snacks made from healing foods.
Raspberry Muffins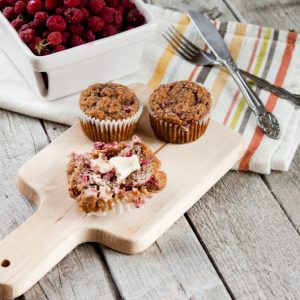 Make these moist, slightly sweet raspberry muffins to mix up your breakfast routine or to just have as a treat made from fresh or frozen raspberries.