Pork and Beef Skillet Meatloaf
Ok, so I must admit I am very proud of this whole post. The recipe was amazing and I feel like my photos came out excellent. This meal was honestly made up from what I had in my fridge and freezer at the time. I love meatloaf, I mean who doesn't? Meatloaf screams 'Merica…topped off with sweet taters and ya' got one patriotic meal. This is another one skillet meal with little mess and after a little prep-work it basically cooks itself. When you go to take out the meatloaf after about 30 minutes to place the sweet potatoes on top, you may want to drain some of the fat out of the skillet. Also take the temperature to get an idea of how much longer you will need to cook it. You will want to cook the mixture to an internal temperature of 160ºF because of the ground pork. I hope you really enjoy this one, I did and it is even better for leftovers which means it is perfect for meal prepping for the week. Remember to scream "Ma! the meatloaf!"
ready in:
1 hour and 15 minutes
Serves: 6–8
Turkey Meatloaf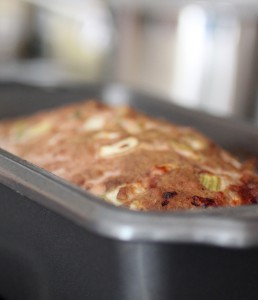 Meatloaf was a staple in my house growing up, which we enjoyed on a regular basis. I can remember eating slice after slice, always wanting just a bit more. Perhaps the only reason I would spare some of the loaf would be to leave some for the next day to be enjoyed as leftovers. This meatloaf brings back fond memories of "Mom's meatloaf" . . . good luck leaving any to be enjoyed the next day, though!
— Bill
Breakfast Meatloaf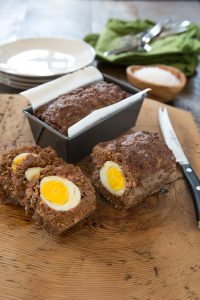 We love this dish because it makes for such a fun breakfast entrée. Serve it at your next brunch gathering, and allow your guests to be surprised when they discover the eggs "hidden" inside.
ready in:
1 hour and 20 minutes
Serves: 8
Meatloaf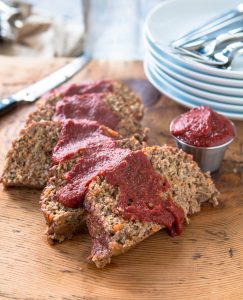 Paleo Chicken Cacciatore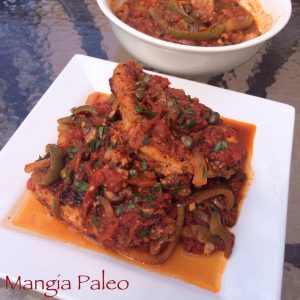 An Italian classic made paleo! Even the word "cacciatore" is very primal. It means "hunter" in Italian. Chicken cacciatore basically tells you it's paleo right in the title. How could you go wrong? This meal is delicious enough to eat on its own, but you may also serve it with spaghetti squash or zucchini noodles. It tastes like you spent all day in the kitchen.
Scrambled Eggs with Lox and Capers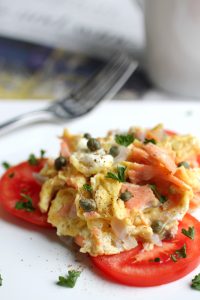 Growing up, my family would often serve lox with bagels and cream cheese at family brunches. This was always a special occasion when family came into town. In my mind, I can still taste the flavors of a toasted bagel topped with cream cheese, lox, red onion, tomato, and capers. For our version of this dish, we replaced the bagel and cream cheese with eggs for an equally delicious and much healthier version.
—Hayley
Lamb & Mango Salad with Lemon-Tahini Dressing
A refreshing summer salad that can be thrown together in 15 minutes! Additional ingredients that would be nice include cilantro, mint, black olives, and feta cheese (if primal).
Raspberry Chipotle Chicken Wings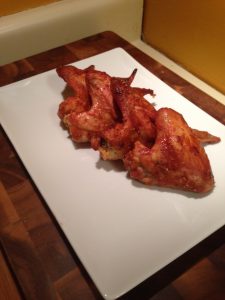 Raspberry Chipotle chicken wings with a hint of coffee and honey as well. These wings hit all of the flavor notes on your Primal Palate! :)
Paleo Orange Maple Holiday Cookies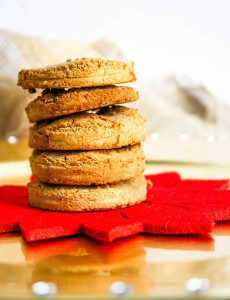 Refreshing twist on a Holiday cookie! Grain free Orange Maple Cookies with optional icing! Dairy Free too
French Macarons
Even as a young child, I used to love macarons. The pastel-coloured two-bite treats called my name whenever we were on holiday and spotted a French patisserie; I spent my childhood in various countries in the Middle East, so French patisseries were a rarity! I still adore their crisp outside and soft, meringue-like centre.