Vanilla Coconut Halloween Pops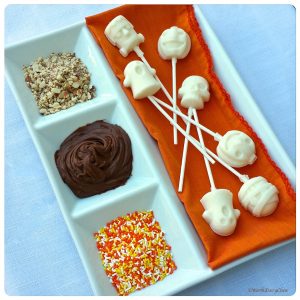 Vanilla Coconut Halloween Pops.....A healthy treat for your little ghosts and goblins with no added sugar.
Paleo Halloween Candy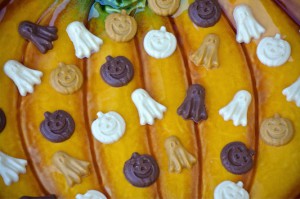 No tricks here just a yummy creamy paleo candy treats..
Paleo Chicken Cacciatore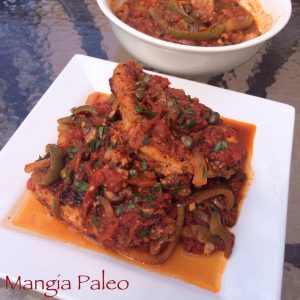 An Italian classic made paleo! Even the word "cacciatore" is very primal. It means "hunter" in Italian. Chicken cacciatore basically tells you it's paleo right in the title. How could you go wrong? This meal is delicious enough to eat on its own, but you may also serve it with spaghetti squash or zucchini noodles. It tastes like you spent all day in the kitchen.
Scrambled Eggs with Lox and Capers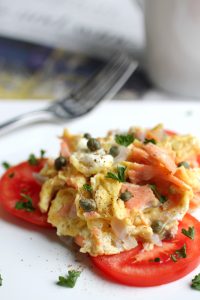 Growing up, my family would often serve lox with bagels and cream cheese at family brunches. This was always a special occasion when family came into town. In my mind, I can still taste the flavors of a toasted bagel topped with cream cheese, lox, red onion, tomato, and capers. For our version of this dish, we replaced the bagel and cream cheese with eggs for an equally delicious and much healthier version.
—Hayley
prep:
8 minutes to 10 minutes
ready in:
about 40 minutes
Serves: 4
Beef Heart Skewers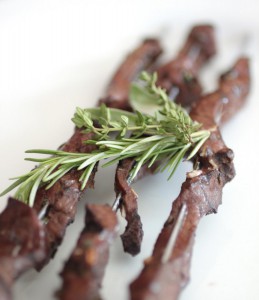 Baked Spaghetti Squash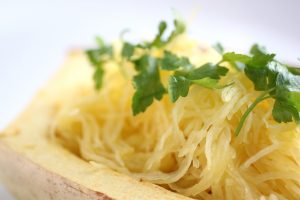 Balsamic Onions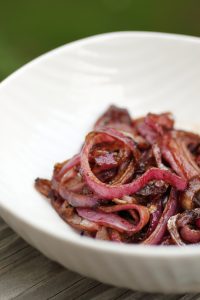 Deviled Eggs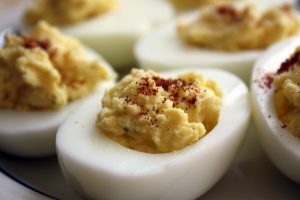 Deviled eggs are a simple appetizer that are often served at parties. For our version, we make these paleo by the use of our homemade mayo. The perfect finger food for a gathering of friends, or when joined by a side of veggies and fruit, they can also be a quick meal.
Pumpkin and Pecan Muffins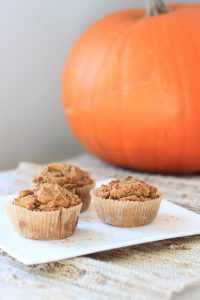 Beef Liver and Onion Meatballs
My Grandy always told me that when my mom was young she would have the butcher grind liver into their beef. She even told a story of one of the neighbor boys coming over for dinner and saying her hamburgers were the best he's ever had. So that was it. I was going to mix our beef liver into some ground meat and hope for the best.