ready in:
1 hour and 30 minutes
Serves: 8
Carrot Cake (version 2)
This is our revised Carrot Cake recipe. It is based off of our original Carrot Cake which we made in 2011, and it is wonderful! This is a great cake to make for Mother's Day, Easter, or any special occasion you would like!
Paleo Chicken Cacciatore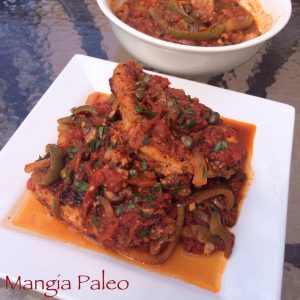 An Italian classic made paleo! Even the word "cacciatore" is very primal. It means "hunter" in Italian. Chicken cacciatore basically tells you it's paleo right in the title. How could you go wrong? This meal is delicious enough to eat on its own, but you may also serve it with spaghetti squash or zucchini noodles. It tastes like you spent all day in the kitchen.
Scrambled Eggs with Lox and Capers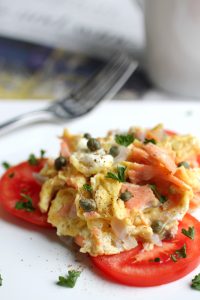 Growing up, my family would often serve lox with bagels and cream cheese at family brunches. This was always a special occasion when family came into town. In my mind, I can still taste the flavors of a toasted bagel topped with cream cheese, lox, red onion, tomato, and capers. For our version of this dish, we replaced the bagel and cream cheese with eggs for an equally delicious and much healthier version.
—Hayley
Pear and Walnut Salad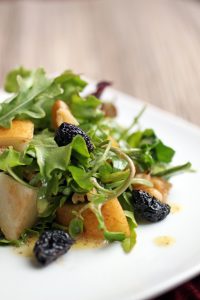 Soft juicy pears, tart dried cherries, and crunchy raw walnuts create a fantastic sweet and savory salad tossed with simple greens. Dressed with our white balsamic vinaigrette, each bite will have the flavors dancing on your tongue.
cook:
25 minutes per pound
ready in:
25 minutes, plus 25 minutes per pound
Serves: 8
Stuffed Turkey Breast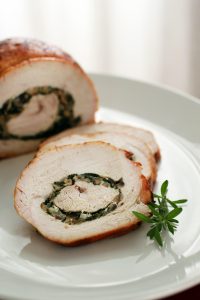 We firmly believe that turkey should be enjoyed year-round, and not just on holidays. This preparation is still cause for celebration, but can be enjoyed any night of the week without extra fanfare.
Asparagus Soup
Light and creamy asparagus soup is a great dish for spring. Perfect for slightly chilly evenings, this soup will bring warmth and fresh flavor to your table.
AIP Lavender Shortbread Cookies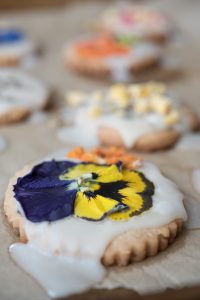 A lovely cookie for spring that is Autoimmune Paleo friendly. Great to bring on a picnic or to serve alongside an Easter meal.
Mashed Turnips and Parsnips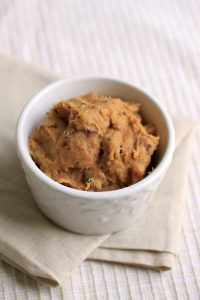 Pureed roasted root vegetables are a delicious alternative to traditional mashed potatoes. The warm and slightly sweet flavor from roasting these vegetables makes this side dish perfect for a juicy, slow-roasted cut of meat.
Copycat Cadbury Creme Eggs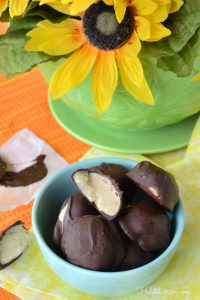 Copycat Cadbury Eggs made healthier are perfect for an Easter treat.
Carrot Cake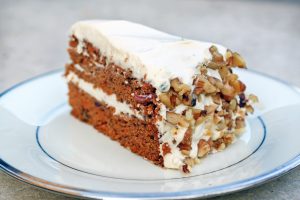 As far back as I can remember, my mother has asked for a carrot cake for her birthday. This past year, we surprised her with a grain-free version, which was a huge hit. After sharing this recipe on our website, we received feedback from many followers that this was not only a great grain-free substitute, but the best carrot cake they've ever had!