ready in:
1 hour and 30 minutes
Serves: 8
Carrot Cake (version 2)
This is our revised Carrot Cake recipe. It is based off of our original Carrot Cake which we made in 2011, and it is wonderful! This is a great cake to make for Mother's Day, Easter, or any special occasion you would like!
AIP Orange Chocolate Cake
This grain-free, nut-free, egg-free, dairy free, coconut-free cake is moist, rich and fluffy. It's dark, orange scented, has the wonderful texture of normal chocolate cake! You'll LOVE it!
Dark Chocolate Cake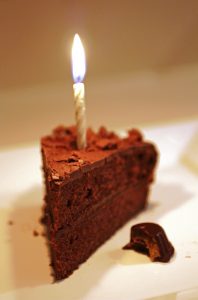 Birthdays come just once a year (for better or worse). This grain-free cake is a decadent way to celebrate growing a year older without fully going off the wagon. The chocolate ganache, which is kind of like a hard chocolate shell around the cake, brings an interesting texture to the cake.
Coconut Cake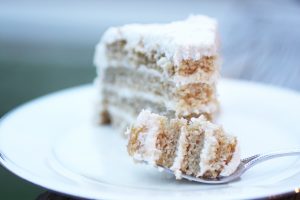 Everyone received a different type of birthday cake this year. For my father's birthday, we thought we would surprise him with his favorite—coconut cake! Our coconut cake is light and fluffy with just the right amount of sweetness.
Angel Food Cake
Light and fluffy, this cake is perfect treat.
ready in:
1 hour and 10 minutes
Serves: 8
Classic Grain-Free Carrot Cake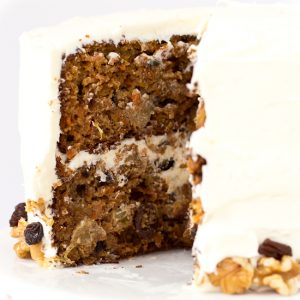 There's nothing like the classics! This carrot cake is grain-free and bursting with flavor, texture and moisture - just like it should be!
Paleo Cranberry Lemon Upside Down Cake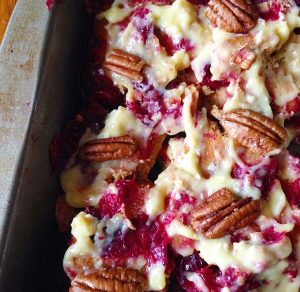 I found the recipe for this Cranberry-Pineapple upside-down Cake and decided to take the idea of the recipe but completely recreate it with different, healthier ingredients. Instead of regular flour, I used coconut and used honey instead of refined sugar along with many other changes I also subbed in lemon zest for the pineapple and decided to top off the cake with Homemade lemon curd! This Cake is perfect for Christmas morning breakfast, dessert, or an anytime snack!
Birthday Cake Muffins (or cupcakes)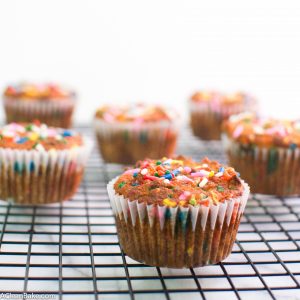 The best part of waking up is... sprinkles in your muffin? Yep, you read that right. Nothing gets you out of bed like birthday cake for breakfast, even if it's not your birthday! These almond-flour based muffins taste like birthday cake, but are healthy enough for breakfast.
Zucchini Cake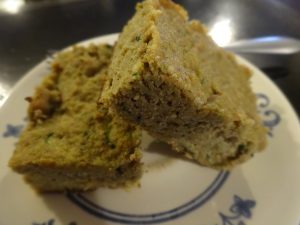 An amazing recipe to use up those leftover summer zucchini in the garden. This moist dense cake packs in four cups of zucchini and you won't even know it! This cake is lightly sweetened with figs and maple syrup, and discreetly hiding the secret ingredient that holds it all together, avocado! A soft and moist treat for breakfast, or an afternoon dessert. No frosting necessary.
Chocolate Cake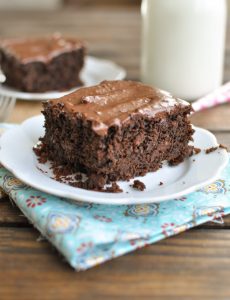 This chocolate cake is rich, decadent, and insanely delicious.