ready in:
1 hour and 30 minutes
Serves: 8
Carrot Cake (version 2)
This is our revised Carrot Cake recipe. It is based off of our original Carrot Cake which we made in 2011, and it is wonderful! This is a great cake to make for Mother's Day, Easter, or any special occasion you would like!
AIP Orange Chocolate Cake
This grain-free, nut-free, egg-free, dairy free, coconut-free cake is moist, rich and fluffy. It's dark, orange scented, has the wonderful texture of normal chocolate cake! You'll LOVE it!
Dark Chocolate Cake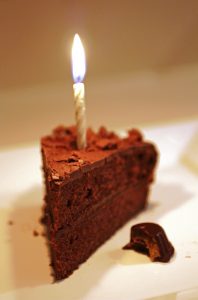 Birthdays come just once a year (for better or worse). This grain-free cake is a decadent way to celebrate growing a year older without fully going off the wagon. The chocolate ganache, which is kind of like a hard chocolate shell around the cake, brings an interesting texture to the cake.
Coconut Cake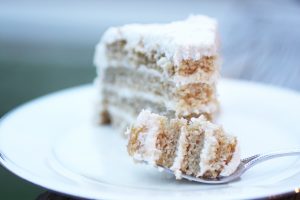 Everyone received a different type of birthday cake this year. For my father's birthday, we thought we would surprise him with his favorite—coconut cake! Our coconut cake is light and fluffy with just the right amount of sweetness.
ready in:
1 hour and 10 minutes
Serves: 8
Classic Grain-Free Carrot Cake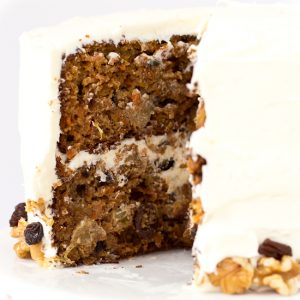 There's nothing like the classics! This carrot cake is grain-free and bursting with flavor, texture and moisture - just like it should be!
Angel Food Cake
Light and fluffy, this cake is perfect treat.
Zucchini Cake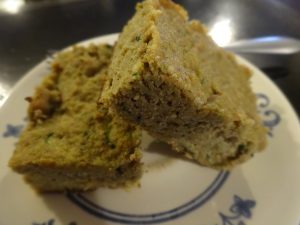 An amazing recipe to use up those leftover summer zucchini in the garden. This moist dense cake packs in four cups of zucchini and you won't even know it! This cake is lightly sweetened with figs and maple syrup, and discreetly hiding the secret ingredient that holds it all together, avocado! A soft and moist treat for breakfast, or an afternoon dessert. No frosting necessary.
ready in:
1 hour and 20 minutes
Serves: 10
Salted Caramel Drenched Coffee-Double Chocolate Cake with Salted Caramel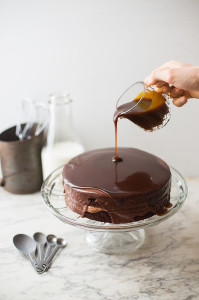 Here's a celebratory cake recipe! Double layered with chocolate frosting sandwiched in between, a smooth and rich dark chocolate ganache enrobing the two layers, and salted caramel drenched all over the cake to create cascading drippings of oozing buttery, sweet, saltiness.
Carrot Cake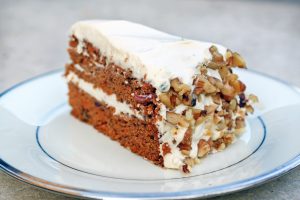 As far back as I can remember, my mother has asked for a carrot cake for her birthday. This past year, we surprised her with a grain-free version, which was a huge hit. After sharing this recipe on our website, we received feedback from many followers that this was not only a great grain-free substitute, but the best carrot cake they've ever had!
Single-Serve Pumpkin Pecan Chocolate Chip Mug Cake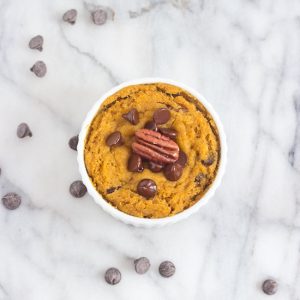 This single-serve pumpkin cake has just enough pumpkin spice to balance out the chocolate chips and pecans, is gluten-free, grain-free and vegan and - brace yourselves - TAKES LESS THAN 5 MINUTES TO MAKE.