Valentine's Day Candy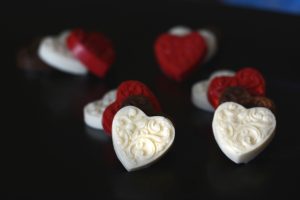 Creamy decadent Valentine's Day candy that will put a smile on the faces of all of the loves in your life.
Valentine's Day Sugar Cookies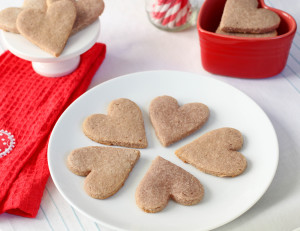 To help in your celebration of this day of love, I have a "sugar" cookie recipe to share with you. These cookies have a wonderful soft and chewy texture and have the perfect amount of sweetness without the sugar rush! Even more fun they have little color and tang from raspberry juice.
Paleo Chicken Cacciatore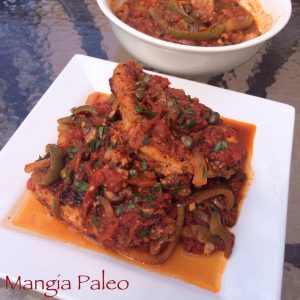 An Italian classic made paleo! Even the word "cacciatore" is very primal. It means "hunter" in Italian. Chicken cacciatore basically tells you it's paleo right in the title. How could you go wrong? This meal is delicious enough to eat on its own, but you may also serve it with spaghetti squash or zucchini noodles. It tastes like you spent all day in the kitchen.
Paleo Tortillas (from Make It Paleo 2)
These tortillas take a little patience and finesse, but they are a great grain-free version of the flour tortillas you may be used to. They hold up great, and don't break when you wrap them around your favorite foods. Try them with our Fish Tacos or Lamb Gyros!
Paleo Banana Bread with Pears and Honeyed Chocolate Sauce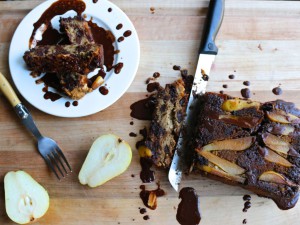 This Paleo Banana Bread with Pears and Honeyed Chocolate Sauce is so darn good, you'll never know it's healthy, moist, rich and oh so yummy on a fall day.
Valentine's Pop Tarts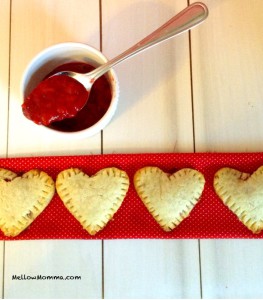 These adorable pop tarts are the perfect treat on Valentine's Day or anytime you want to show your love.
Lemon Blueberry Waffles (Make It Paleo 2)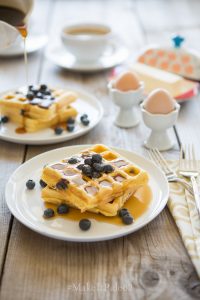 Serve these tasty waffles topped with extra fresh blueberries, maple syrup, and some grass-fed butter, if desired. These waffles are perfect for Mother's Day brunch! This recipe is nut-free and dairy-free (if you decide to skip the butter on top).
Paleo Paella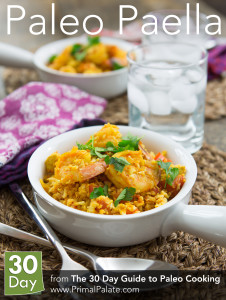 Paella is widely regarded as a Spanish dish, though it is truly a regional dish to Valencia. This particular version is called "Paella Mixta," (literally meaning "mixture) which has a combination of chicken and shrimp. Enjoy this exotic dish to spice up any weeknight meal!
Paleo Key Lime Pie Smoothie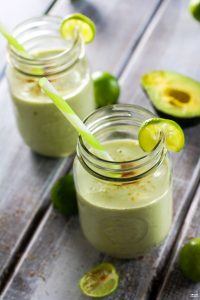 Creamy and naturally sweetened Paleo Key Lime Smoothie! Gluten free and dairy free but still tastes like a decadent dessert! A Healthy Smoothie packed with "Key" nutrients for your digestion! Great for breakfast, snacking, or anytime of day.
Paleo Pot Roast
Nothing beats crockpot meals! Its the simplest and easiest way to make your dinner for your family and busy life. This pot roast will warm your tummy up on any cold day. Bonus it makes a lot so leftover city or "Paleo Bank" (freezer meals) for those nights that dinner is just too hard to get on the table. ENJOY!