Paleo Taco Dip
Fun, festive and FREE of dairy, legumes and corn - this is the perfect Paleo Taco Dip to bring to a party or enjoy while watching your favorite game! Can be made as individual servings or one big casserole dish.
Fish Tacos with Smoky Slaw (recipe from Make It Paleo 2)
This recipe is one of our favorites from our new cookbook, Make It Paleo 2. We love it for it's balance and fresh flavors... this dish is super refreshing during the summer when the slaw ingredients are in season. If you don't want to go all-in, this would be great in lettuce cups instead of the tortillas, giving it an additional pop of crunch and lightness. If you love this recipe, get your hands on a copy of Make It Paleo 2 (http://bit.ly/MakeItPaleo2)
Harvest Mule (Make it Paleo 2 preview recipe)
Having a Moscow Mule says 'summertime' to me. This particular drink was popular during the 1950s and has experienced a resurgence in recent years. Like many others, I love the refreshing combination of ginger beer and lime juice. If you want to experiment with our Ginger Beer recipe (pg 288 in our new book, Make It Paleo 2 - available for preorder now on Amazon), this is a great way to fully test it out when the book arrives. My favorite vodka brand to use is Three Hunters Vodka, a Paleo-friendly version of the spirit distilled from grapes and blueberries.
Paleo Zuppa Toscana Recipe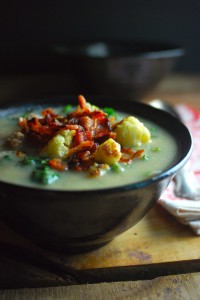 In this Paleo version of the Olive Garden classic, velvety smooth cauliflower puree replaces the traditional potatoes and cream.
Paleo Tortillas (from Make It Paleo 2)
These tortillas take a little patience and finesse, but they are a great grain-free version of the flour tortillas you may be used to. They hold up great, and don't break when you wrap them around your favorite foods. Try them with our Fish Tacos or Lamb Gyros!
Paleo Dry-Rubbed Spare Ribs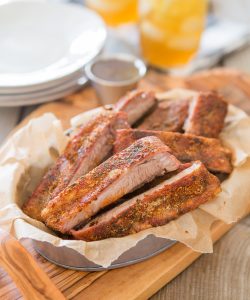 This is one of my favorite ways to prepare ribs because it's quick, yet still yields tender, fall off-the-bone meat. Frankly, ribs are unacceptable any other way. If the meat doesn't fall off the bone, you've done something wrong. This spice blend works well on other cuts of pork, too, so don't hesitate to change things up. You can purchase our Ready-Made Barbecue Rub to really take this recipe to the NEXT LEVEL, although we have provided an alternate recipe below that will do just fine too.
Paleo Chicken Cacciatore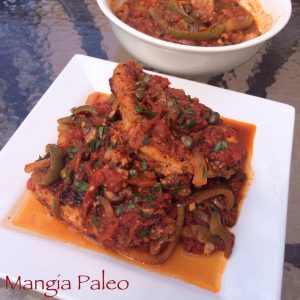 An Italian classic made paleo! Even the word "cacciatore" is very primal. It means "hunter" in Italian. Chicken cacciatore basically tells you it's paleo right in the title. How could you go wrong? This meal is delicious enough to eat on its own, but you may also serve it with spaghetti squash or zucchini noodles. It tastes like you spent all day in the kitchen.
Breakfast Taco Bowl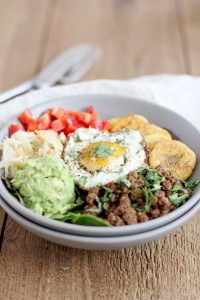 I started making these breakfast taco bowls when we had leftovers meat from our dinner the night before. These bowls are basically all my favorite things in one meal so I am pretty big fan of this recipe. You really can customize this taco bowl to any of your favorite ingredients. We often just use whatever veggies are in the house or I substitute roasted sweet potato for the friend plantains. A lot of times I skip the fried egg to save time and it is still as delicious.
Taco Salad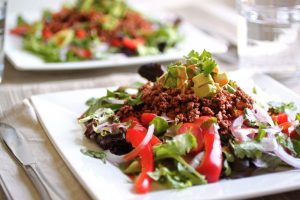 Nothing says you can't still enjoy taco night when you live a grain-free lifestyle! This recipe takes classic taco flavors and deconstructs them to create a deliciously fresh salad. Enjoy this meal for lunch or dinner any day of the week!
cook:
10 minutes to 15 minutes
Serves: 2
Pumpkin Spice Latte (from Make It Paleo 2)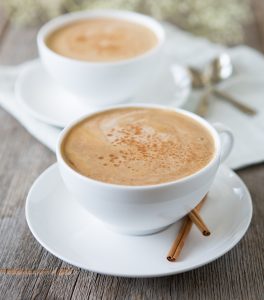 Pumpkin spice lattes are all the rage in the fall. Unfortunately, when purchased at a coffee shop, they often contain undesirable ingredients. This recipe is a healthier alternative for those who want to enjoy this classic autumn drink.