Harvest Mule (Make it Paleo 2 preview recipe)
Having a Moscow Mule says 'summertime' to me. This particular drink was popular during the 1950s and has experienced a resurgence in recent years. Like many others, I love the refreshing combination of ginger beer and lime juice. If you want to experiment with our Ginger Beer recipe (pg 288 in our new book, Make It Paleo 2 - available for preorder now on Amazon), this is a great way to fully test it out when the book arrives. My favorite vodka brand to use is Three Hunters Vodka, a Paleo-friendly version of the spirit distilled from grapes and blueberries.
Paleo Zuppa Toscana Recipe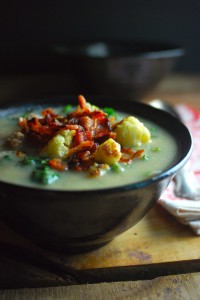 In this Paleo version of the Olive Garden classic, velvety smooth cauliflower puree replaces the traditional potatoes and cream.
Paleo Dry-Rubbed Spare Ribs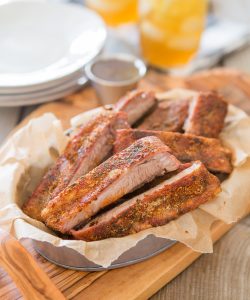 This is one of my favorite ways to prepare ribs because it's quick, yet still yields tender, fall off-the-bone meat. Frankly, ribs are unacceptable any other way. If the meat doesn't fall off the bone, you've done something wrong. This spice blend works well on other cuts of pork, too, so don't hesitate to change things up. You can purchase our Ready-Made Barbecue Rub to really take this recipe to the NEXT LEVEL, although we have provided an alternate recipe below that will do just fine too.
Paleo Chicken Cacciatore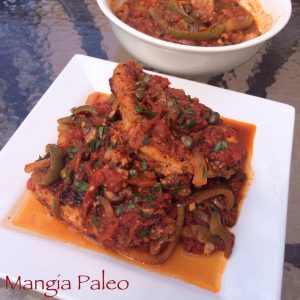 An Italian classic made paleo! Even the word "cacciatore" is very primal. It means "hunter" in Italian. Chicken cacciatore basically tells you it's paleo right in the title. How could you go wrong? This meal is delicious enough to eat on its own, but you may also serve it with spaghetti squash or zucchini noodles. It tastes like you spent all day in the kitchen.
Paleo Pumpkin Pancakes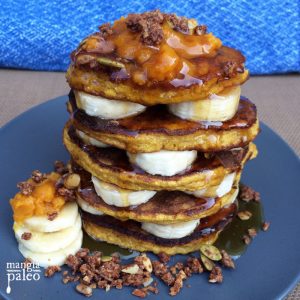 What's the best breakfast to wake up to on a Sunday morning? Pancakes, of course! My recipe for paleo pumpkin pancakes is the original fluffy one with coconut flour.
Paleo Taco Dip
Fun, festive and FREE of dairy, legumes and corn - this is the perfect Paleo Taco Dip to bring to a party or enjoy while watching your favorite game! Can be made as individual servings or one big casserole dish.
Autoimmune Paleo Creamy Lemon Chicken Kale Soup
An easy crockpot Autoimmune Paleo recipe that is coconut free
Nightshade-free Pizza (from Make It Paleo 2)
This fabulous nightshade-free pizza from Make It Paleo 2 is super tasty, and perfect for a relaxed and indulgent evening at home. The crust is also nut-free, and can be made dairy-free by omitting any cheese topping... so it's flexible enough for people with certain dietary restrictions too. Everyone should be lucky enough to enjoy pizza, right? Find this recipe, and many others like it in our new cookbook, Make It Paleo 2, available in stores and online!
Paleo Banana Bread with Pears and Honeyed Chocolate Sauce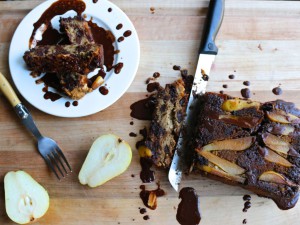 This Paleo Banana Bread with Pears and Honeyed Chocolate Sauce is so darn good, you'll never know it's healthy, moist, rich and oh so yummy on a fall day.
Paleo Tuna Cakes
Even if you don't like fish, you'll love these easy, healthy and paleo tuna cakes! They contain: no breadcrumbs, no gluten, 100% paleo, they have veggies and they are so easy to make! The best part is that even my now picky toddler will still gobble these up happily, and will get loads of vitamins from them!