cook:
20 minutes to 30 minutes
Serves: 4
Steamed Maryland Crabs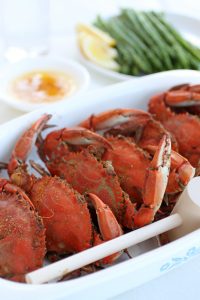 Back when I used to live in Washington, D.C., my friends and I would often go to the Maine Street Wharf and get a bushel of steamed Maryland crabs. Evenings spent enjoying blue crabs are quite memorable. This dish takes me back to those warm summer evenings spent with great friends in D.C.