cook:
20 minutes to 30 minutes
ready in:
30 minutes to 40 minutes
Serves: 4
Steamed Maryland Crabs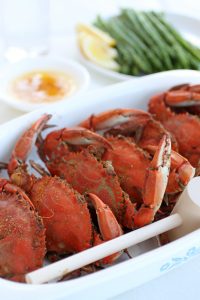 Back when I used to live in Washington, D.C., my friends and I would often go to the Maine Street Wharf and get a bushel of steamed Maryland crabs. Evenings spent enjoying blue crabs are quite memorable. This dish takes me back to those warm summer evenings spent with great friends in D.C.
Paleo Tortillas (from Make It Paleo 2)
These tortillas take a little patience and finesse, but they are a great grain-free version of the flour tortillas you may be used to. They hold up great, and don't break when you wrap them around your favorite foods. Try them with our Fish Tacos or Lamb Gyros!
Paleo Chicken Cacciatore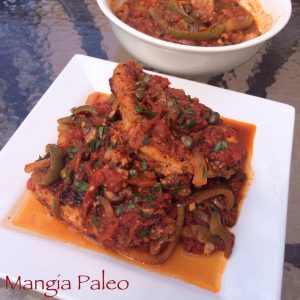 An Italian classic made paleo! Even the word "cacciatore" is very primal. It means "hunter" in Italian. Chicken cacciatore basically tells you it's paleo right in the title. How could you go wrong? This meal is delicious enough to eat on its own, but you may also serve it with spaghetti squash or zucchini noodles. It tastes like you spent all day in the kitchen.
ready in:
1 hour and 20 minutes
Serves: 2
Paleo Rabbit Cacciatore and Meatballs Over Mashed Sweet Potatoes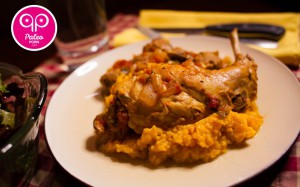 Serve Paleo Rabbit Cacciatore with Meatballs over Mashed Sweet Potatoes for a delicious Paleo dinner.
The Ultimate Paleo burger buns
Looking for Paleo burger buns? Then look no further. Here are The Ultimate Paleo burger buns, made, mainly, from almond flour and a star ingredient: diced Spanish chorizo.
Lemon Curd from Make It Paleo 2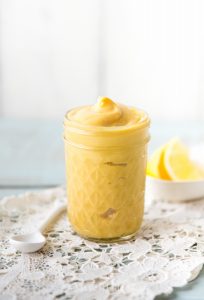 Lemon curd is one of my favorite sweet treats. That's why it found its way between the layers of our wedding cake, and it was perfect for a hot August wedding. Lemon curd adds a fresh, sweet, and tangy flavor to baked goods. It's fantastic piped into cupcakes or simply drizzled over fresh berries.
Paleo Ginger Spiced Pear Muffins
Super easy to make paleo muffins! Naturally sweetened with pears, honey, cinnamon, and ginger. And of course, grain free using almond and coconut flour.
Paleo Onion Crackers with Thyme, Rosemary, and Sea Salt
These Paleo onion crackers – seasoned with thyme, rosemary, and sea salt – are so tasty that even your non-Paleo friends will be unable to keep their fingers off them (nor will they be able to tell they're completely grain free).
Paleo Banana Bread with Pears and Honeyed Chocolate Sauce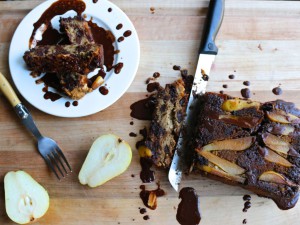 This Paleo Banana Bread with Pears and Honeyed Chocolate Sauce is so darn good, you'll never know it's healthy, moist, rich and oh so yummy on a fall day.
Paleo Espresso Macaroon Muffins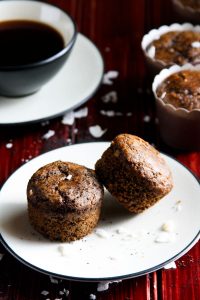 A Healthy Dessert For Coffee Lovers! Paleo Espresso Macaroon Muffins. These muffins are light in texture with a decadent taste. Easy to make with simple ingredients like ground almonds, coconut flour, coconut sugar, ground espresso, and egg whites. Taste like macaroon but in muffins form!