Paleo Chicken Cacciatore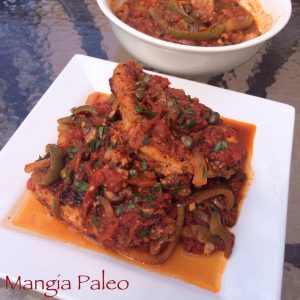 An Italian classic made paleo! Even the word "cacciatore" is very primal. It means "hunter" in Italian. Chicken cacciatore basically tells you it's paleo right in the title. How could you go wrong? This meal is delicious enough to eat on its own, but you may also serve it with spaghetti squash or zucchini noodles. It tastes like you spent all day in the kitchen.
Indian cauliflower crust pizza with cucumber-chilli yogurt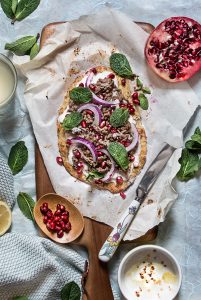 Exotic Indian cauliflower crust pizza with cucumber-chilli yogurt, minty lamb, red onion and pomegranate seeds. The perfect Paleo and gluten free pizza for your Friday night dinner!
Indian Carrot Pudding – Gajar Ka Hawla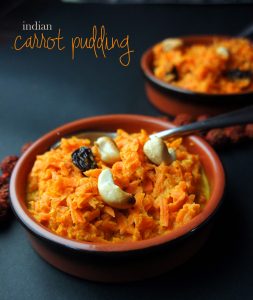 If I learned one thing in India, it was how to eat spicy food like it was nobody's business. Just kidding! My tolerance for spice did go up a lot while I was in India, but the trip was an intense learning experience, and the heat of my food was one of the last things on my mind. I was thirteen when my dad and I landed in New Delhi, and I learned within hours of landing in the city to watch my step! Cow dung (and who knows what else) is everywhere. Indian Carrot Pudding is an simple dessert that's vegan, paleo, and grain-free! It's light and healthy, but is satisfyingly tasty. If carrot cake were pudding!
Lemon Curd from Make It Paleo 2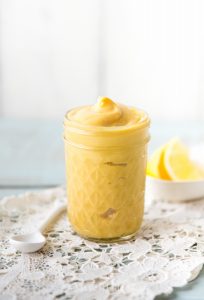 Lemon curd is one of my favorite sweet treats. That's why it found its way between the layers of our wedding cake, and it was perfect for a hot August wedding. Lemon curd adds a fresh, sweet, and tangy flavor to baked goods. It's fantastic piped into cupcakes or simply drizzled over fresh berries.
Paleo Tuna Cakes
Even if you don't like fish, you'll love these easy, healthy and paleo tuna cakes! They contain: no breadcrumbs, no gluten, 100% paleo, they have veggies and they are so easy to make! The best part is that even my now picky toddler will still gobble these up happily, and will get loads of vitamins from them!
ready in:
1 hour and 20 minutes
Serves: 2
Paleo Rabbit Cacciatore and Meatballs Over Mashed Sweet Potatoes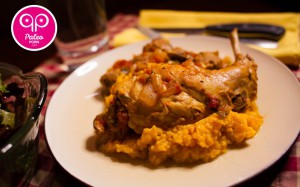 Serve Paleo Rabbit Cacciatore with Meatballs over Mashed Sweet Potatoes for a delicious Paleo dinner.
Paleo Onion Crackers with Thyme, Rosemary, and Sea Salt
These Paleo onion crackers – seasoned with thyme, rosemary, and sea salt – are so tasty that even your non-Paleo friends will be unable to keep their fingers off them (nor will they be able to tell they're completely grain free).
The Ultimate Paleo burger buns
Looking for Paleo burger buns? Then look no further. Here are The Ultimate Paleo burger buns, made, mainly, from almond flour and a star ingredient: diced Spanish chorizo.
Paleo Ginger Spiced Pear Muffins
Super easy to make paleo muffins! Naturally sweetened with pears, honey, cinnamon, and ginger. And of course, grain free using almond and coconut flour.
Offal-ly Good Paleo Tacos de Lengua
Tender and flavorful beef tongue tacos served on paleo tortillas