Paleo Spiced Carrot Cake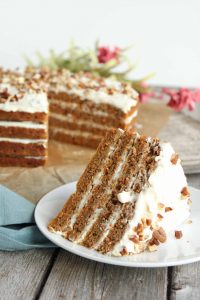 The moist, slightly dense, spiced carrot cake with the creamy frosting in four amazing layers fulfills every cake, sweet, dessert craving a person has.
ready in:
1 hour and 30 minutes
Serves: 8
Carrot Cake (version 2)
This is our revised Carrot Cake recipe. It is based off of our original Carrot Cake which we made in 2011, and it is wonderful! This is a great cake to make for Mother's Day, Easter, or any special occasion you would like!
Carrot Cake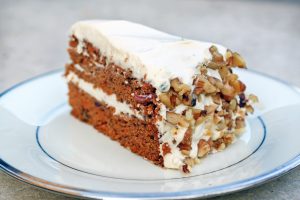 As far back as I can remember, my mother has asked for a carrot cake for her birthday. This past year, we surprised her with a grain-free version, which was a huge hit. After sharing this recipe on our website, we received feedback from many followers that this was not only a great grain-free substitute, but the best carrot cake they've ever had!
ready in:
1 hour and 10 minutes
Serves: 8
Classic Grain-Free Carrot Cake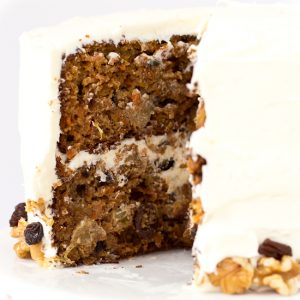 There's nothing like the classics! This carrot cake is grain-free and bursting with flavor, texture and moisture - just like it should be!
Carrot Cake Smoothie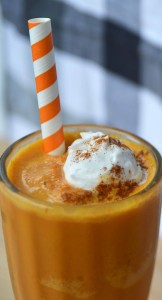 I've taken my carrot ginger juice a step further, converting the juice into a delicious Carrot Cake Smoothie with staying power. It's the perfect breakfast beverage when you're feeling a bit maxed out from holiday foods.
Raw Carrot Cake Bites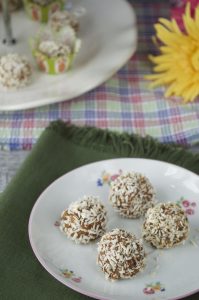 All the flavors of carrot cake without having to turn on the oven.
Carrot Cake Muffins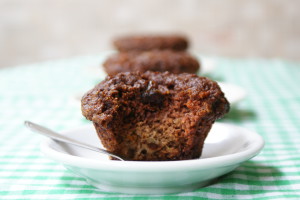 The BEST carrot cake recipe, muffin style!
ready in:
1 hour and 40 minutes
Serves: 10
Paleo Angel Food Cake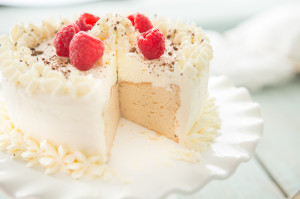 This light and refreshing cake is a wonderful dessert for any birthday, or special occasion! Serve with a dollop of whipped cream and fresh berries.
Carrot Cake Mini Muffins with Cinnamon Spiked Vanilla Cashew Cream Cheese Frosting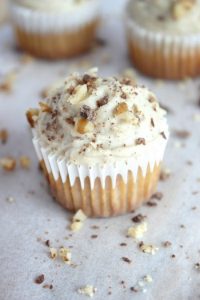 All natural, secretly healthy, light and tender, subtly sweet, melt in the mouth mini muffins generously frosted with our vegan, dairy free, creamy, dreamy cinnamon spiked vanilla cashew cream cheese frosting.
Autoimmune Paleo Saffron Carrot Soup with Bacon Spinach Pesto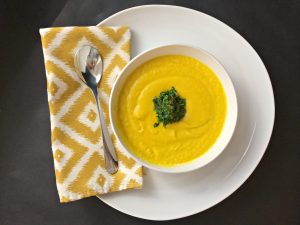 Creamy and earthy with the addition of saffron and onions, this soup is quick and elegant.