Sweet Potato Skillet Bread with Cinnamon Pecans and Honey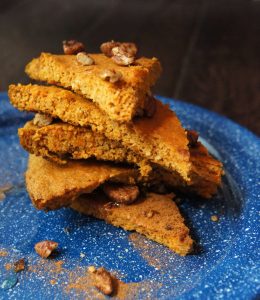 Some foods are cozy and comfortable whether you grew up with them or not. Avgolemono soup, cashews, and winter squash make my short list of "new" comfort foods. A few things immediately come to mind when I think of what comfort food used to mean to me: microwaved zucchini with garlic salt, creamy chicken over rice, dad's fried rice, and marshmallows. Not much overlap, is there? Zucchini is still one of my favorite vegetables, but I can't remember the last time I microwaved it, or had creamy chicken over rice. Some days you just want your food to make you feel cozy from the inside out. This bread does exactly that. It sends cinnamon aromas through the kitchen, swirled with scents of nutty toasted pecan and sweet bread. You start to feel cozy even before it's out of the oven. Still warm, butter and honey melt over slices of this bread with ease. That's the real secret: melty butter and sticky honey. It doesn't matter if this is the first time you've had a bread made of sweet potatoes. There's something about this home-style bread that wraps you up in a blanket and takes you home. This rustic skillet bread will be on your list of "new comforts" soon. Very soon. How could a single slice that marries cinnamon-roll smells and pecan-pie flavors not make your list? Paleo bread made from sweet potatoes and almond flour! Topping with cinnamon pecans. My one regret: cooked in a 10-inch cast iron skillet, this bread comes out thin, like a flat bread. This is great for optimizing the pecan-topping to bread ratio, but I found myself wishing the bread was a tad thicker. I foresee some kitchen experiments in my future.
Paleo Banana Bread with Pears and Honeyed Chocolate Sauce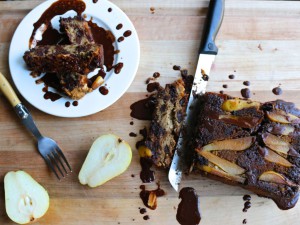 This Paleo Banana Bread with Pears and Honeyed Chocolate Sauce is so darn good, you'll never know it's healthy, moist, rich and oh so yummy on a fall day.
Grain and Nut Free Sandwich Bread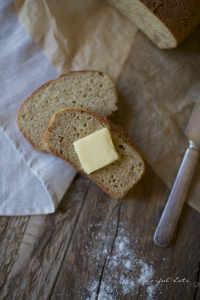 The perfect Paleo sandwich bread loaf with a slightly crusty outside and soft, airy center. A grain, gluten, nut and starch free sandwich bread that slices and holds together beautifully. Made with just a handful of ingredients and simple to prepare, this paleo bread will have you saying pass the bread and butter once again.
Paleo Chocolate Chunk Pumpkin Bread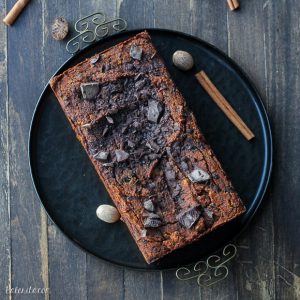 This Paleo Chocolate Chunk Pumpkin Bread is a good-for-you twist on your favorite fall treat. This easy recipe is the best I've made. It's chocolatey, moist, and made with coconut flour and almond butter!
Paleo Pumpkin Bread Breakfast Pizza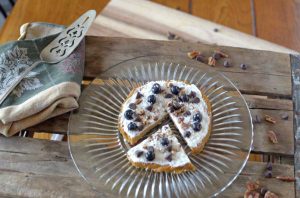 Paleo Pumpkin Bread Breakfast Pizza is served in a single portion, so no sharing!
Paleo Cocoa Hazelnut Bread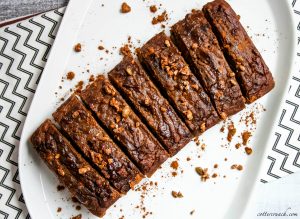 Paleo Cocoa Hazelnut Bread with Molasses. It's lightly sweetened and rich in cocoa! Perfect with butter or coconut butter.
Paleo Bread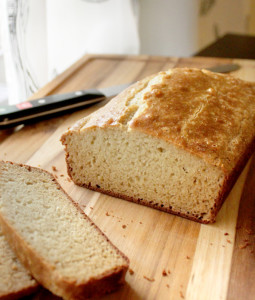 Perfect for toast or stuffing!
Paleo Tortillas (from Make It Paleo 2)
These tortillas take a little patience and finesse, but they are a great grain-free version of the flour tortillas you may be used to. They hold up great, and don't break when you wrap them around your favorite foods. Try them with our Fish Tacos or Lamb Gyros!
Apple Cinnamon Banana Bread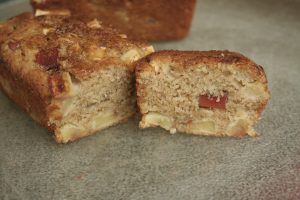 This was my first successful bread recipe, and I still use it all the time! Utilizing the sweetness of banana bread, tart kick of a small apple and the delicious blend of cinnamon throughout, this is such an easy recipe to wrap up and give as holiday treats to friends and family. I know you'll love it as much as I do!
Paleo Chicken Cacciatore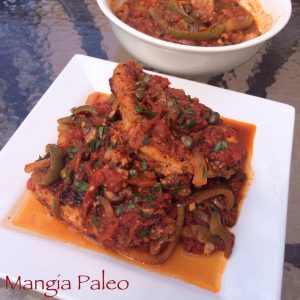 An Italian classic made paleo! Even the word "cacciatore" is very primal. It means "hunter" in Italian. Chicken cacciatore basically tells you it's paleo right in the title. How could you go wrong? This meal is delicious enough to eat on its own, but you may also serve it with spaghetti squash or zucchini noodles. It tastes like you spent all day in the kitchen.