Paleo Tortillas (from Make It Paleo 2)
These tortillas take a little patience and finesse, but they are a great grain-free version of the flour tortillas you may be used to. They hold up great, and don't break when you wrap them around your favorite foods. Try them with our Fish Tacos or Lamb Gyros!
cook:
20 minutes to 30 minutes
ready in:
30 minutes to 40 minutes
Serves: 4
Steamed Maryland Crabs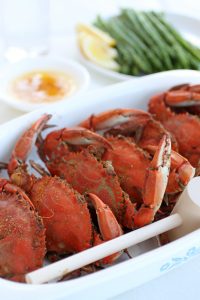 Back when I used to live in Washington, D.C., my friends and I would often go to the Maine Street Wharf and get a bushel of steamed Maryland crabs. Evenings spent enjoying blue crabs are quite memorable. This dish takes me back to those warm summer evenings spent with great friends in D.C.
Paleo Chicken Cacciatore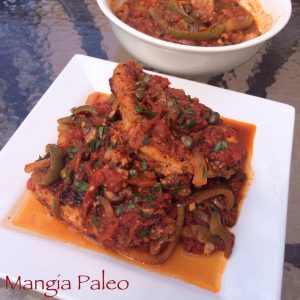 An Italian classic made paleo! Even the word "cacciatore" is very primal. It means "hunter" in Italian. Chicken cacciatore basically tells you it's paleo right in the title. How could you go wrong? This meal is delicious enough to eat on its own, but you may also serve it with spaghetti squash or zucchini noodles. It tastes like you spent all day in the kitchen.
The Ultimate Paleo burger buns
Looking for Paleo burger buns? Then look no further. Here are The Ultimate Paleo burger buns, made, mainly, from almond flour and a star ingredient: diced Spanish chorizo.
Paleo Onion Crackers with Thyme, Rosemary, and Sea Salt
These Paleo onion crackers – seasoned with thyme, rosemary, and sea salt – are so tasty that even your non-Paleo friends will be unable to keep their fingers off them (nor will they be able to tell they're completely grain free).
Paleo Espresso Macaroon Muffins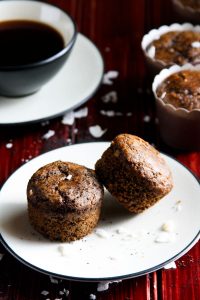 A Healthy Dessert For Coffee Lovers! Paleo Espresso Macaroon Muffins. These muffins are light in texture with a decadent taste. Easy to make with simple ingredients like ground almonds, coconut flour, coconut sugar, ground espresso, and egg whites. Taste like macaroon but in muffins form!
ready in:
1 hour and 20 minutes
Serves: 2
Paleo Rabbit Cacciatore and Meatballs Over Mashed Sweet Potatoes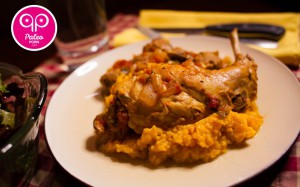 Serve Paleo Rabbit Cacciatore with Meatballs over Mashed Sweet Potatoes for a delicious Paleo dinner.
Nightshade-free Pizza (from Make It Paleo 2)
This fabulous nightshade-free pizza from Make It Paleo 2 is super tasty, and perfect for a relaxed and indulgent evening at home. The crust is also nut-free, and can be made dairy-free by omitting any cheese topping... so it's flexible enough for people with certain dietary restrictions too. Everyone should be lucky enough to enjoy pizza, right? Find this recipe, and many others like it in our new cookbook, Make It Paleo 2, available in stores and online!
ready in:
1 hour to 2 hours
Serves: 4
Fish Tacos with Smoky Slaw (recipe from Make It Paleo 2)
This recipe is one of our favorites from our new cookbook, Make It Paleo 2. We love it for it's balance and fresh flavors... this dish is super refreshing during the summer when the slaw ingredients are in season. If you don't want to go all-in, this would be great in lettuce cups instead of the tortillas, giving it an additional pop of crunch and lightness. If you love this recipe, get your hands on a copy of Make It Paleo 2 (http://bit.ly/MakeItPaleo2)
Paleo Banana Bread with Pears and Honeyed Chocolate Sauce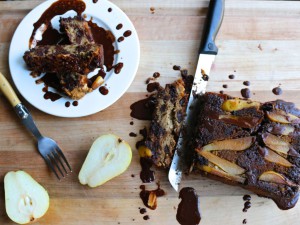 This Paleo Banana Bread with Pears and Honeyed Chocolate Sauce is so darn good, you'll never know it's healthy, moist, rich and oh so yummy on a fall day.