Carrot and Sweet Potato Mini Latkes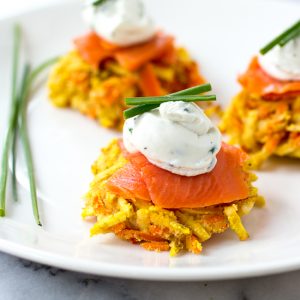 Mini latkes that are not just for Hanukkah! Make these any time for a party or just a dinner. Top them with herbed goat cheese and smoked salmon for extra flavor!
Sweet Potato Latkes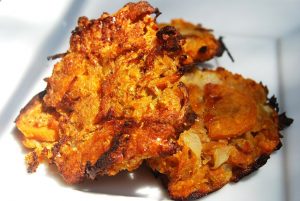 A Vegan, Paleo,Gluten Free, No Fry Sweet Potato Latke. So healthy, yet so delicious. Perfect for the Fall.
Parsnip-Apple Latkes with Smoked Salmon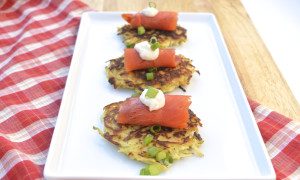 An easy breakfast that is sure to impress.
Yellow Squash Latkes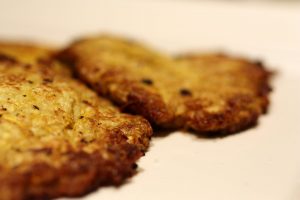 Scrambled Eggs with Lox and Capers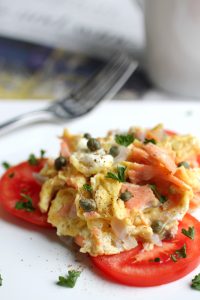 Growing up, my family would often serve lox with bagels and cream cheese at family brunches. This was always a special occasion when family came into town. In my mind, I can still taste the flavors of a toasted bagel topped with cream cheese, lox, red onion, tomato, and capers. For our version of this dish, we replaced the bagel and cream cheese with eggs for an equally delicious and much healthier version.
—Hayley