Roasted Cod and Chorizo Fish Cakes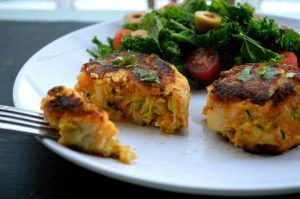 Packed with omega 3 and a long list of nutritional benefits (listed below) these fish cakes do more than just satisfy your taste buds and tummy. The cod is meaty and moreish and the chorizo adds another level of deliciousness. I made mine with some cod I picked up from a local fish monger but you can use any other fish you desire; I have also made these very successfully with trout, mackerel and salmon. The sweet potato helps to bulk the cakes out but at the same time adding a comforting texture. Served straight from the frying pan or even the day after cold, whether as a starter for a dinner party or in a kids lunch box these are sure to be enjoyed by anyone.
ready in:
2 hours to 4 hours
Serves: 2
Jamaican Jerk Salmon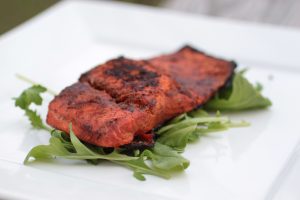 Classic Jamaican jerk spices bring new and exciting flavors to this salmon dish. Jamaican jerk seasoning often uses brown sugar to add sweet flavor to offset the spicy kick that it gives. To make this paleo, we omitted the sugar and just let the spices enhance this meal on their own.
Mas Riha (Maldivian Fish Curry)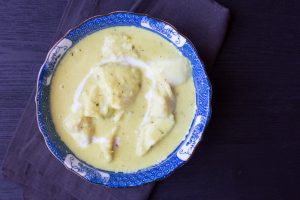 Mas Riha is a fish curry from Maldives, the small group of islands to the Southwest of the Indian subcontinent (it's officially the smallest country in Asia). The dish is very representative of Maldivian cuisine, which is based on three main staples: fish, coconut, and starch. While many people associate curries with hot, humid weather, I prefer them in the cold of winter; to me, the contrast of bitter cold weather and tropical food tends to embolden the curry's flavors. This week is our first real glimpse of winter on the East Coast (there's snow on the ground as I type this), so it seems like the perfect time to share this recipe. Fish curry is just about perfect, since it needs so little time to cook; you can easily throw together this entire delicious meal in less than 30 minutes.
Blackened Fish Tacos with Peach Salsa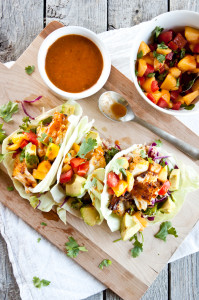 These blackened fish tacos wrapped up in a lettuce leaf, topped with peach salsa and chipotle lime dressing were fresh. Like seriously, deliciously, fresh.
Fish and Sweet Potato Curry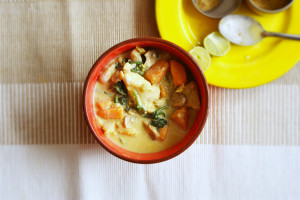 Made with Halibut or any other firm white fish, this hearty Asian curry comes together in 30 minutes. Note: Season the curry sparingly with salt to taste, as the broth should already be salty (depending on the brand you use).
One Dish Fish and Veggie Bake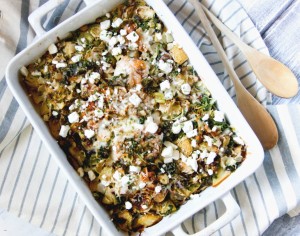 A quick easy bake fish and veggie casserole that is full of flavor! You'll love it the next day too!
ready in:
1 hour to 2 hours
Serves: 4
Fish Tacos with Smoky Slaw (recipe from Make It Paleo 2)
This recipe is one of our favorites from our new cookbook, Make It Paleo 2. We love it for it's balance and fresh flavors... this dish is super refreshing during the summer when the slaw ingredients are in season. If you don't want to go all-in, this would be great in lettuce cups instead of the tortillas, giving it an additional pop of crunch and lightness. If you love this recipe, get your hands on a copy of Make It Paleo 2 (http://bit.ly/MakeItPaleo2)
Easy Jerk Chicken (Nightshade free)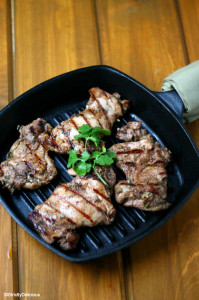 A mild, nightshade-free version of the Caribbean favorite, cooking this delicious marinated chicken on cast-iron makes it taste like it's been cooked over charcoals!
cook:
5 minutes to 8 minutes
ready in:
10 minutes to 13 minutes
Serves: 4
Curry Fried Fish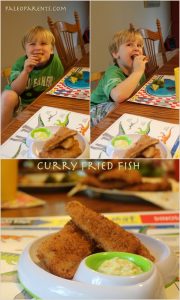 Sardine and Sweet Potato Fish Cakes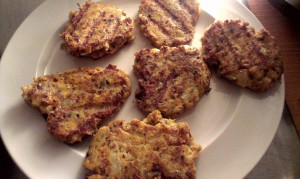 This is one of those recipes that I just threw together from leftovers and it worked so beautifully and tastes amazing! I ate these with homemade garlic butter.