Fermented Dill Pickles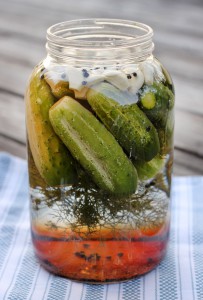 Fermented foods contain a host of beneficial bacteria (probiotics) that promote good gut health and digestion. Aside from doing good things for your gut, these pickles are absolutely delicious - with a distinct snap and crunch.
ready in:
8 hours and 30 minutes
Yield: 5 pints of pickles
Todd's Pickles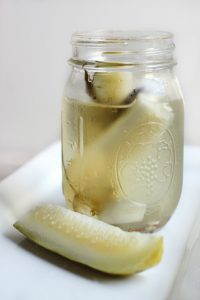 Brazilian Love Green Smoothie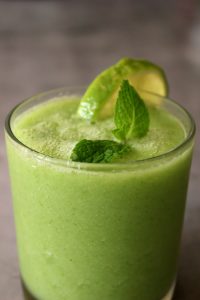 Welcome Spring and reboot your green smoothie routine with exotic Brazilian flavors!
Hot Pepper Hummus
One of my favorite non-paleo blogs to visit is Not Without Salt. I love the food photography inspiration, and the name is just so catchy. If my mom were to start blogging, hers might be called Not Without Hummus. We love this versatile veggie dip too, though our version is made primarily from zucchini and not chick peas. You'll love it!
Stuffed Butternut Squash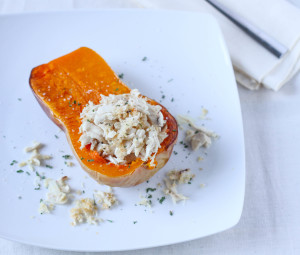 Simple and quick for those busy nights, but still so tasty and satisfying. I love this dish for breakfast, lunch, and dinner! I also love to serve this with a salad for dinner parties.
Bacon-y Sweet Potato Hash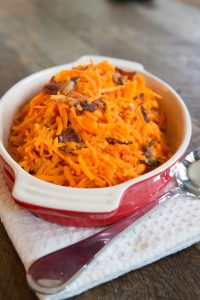 If you love hashbrowns, you'll love the Paleo version. Shredded sweet potatoes are combined with crispy bacon to make a breakfast side dish you won't want to miss.
Coconut chocolate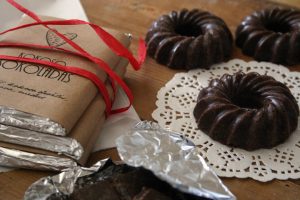 The love for coconut butter can be combined with the love for chocolate and the final version is just amazing. This miraculous thing known as "coconut chocolate" only needs some desiccated coconut, cacao and some honey.
Seared Cauliflower with Hazelnuts and Pomegranate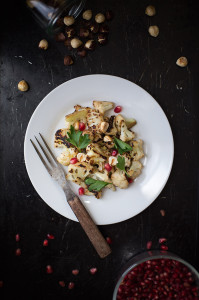 Nutty and slightly sweet tasting cauliflower that has been caramelized to perfection studded with toasted hazelnuts and pomegranate seeds. A simply yet elegant side dish that just happens to be Paleo and is easy to prepare.
Coconut & Kiwi Fruit Chia Pudding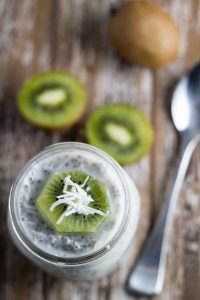 Since making my Vanilla Chia Breakfast Pudding, I have been testing out different flavour combinations and one combination that I really love and have to share with you is my Coconut & Kiwi Fruit Chia Pudding. Kiwi fruit (or kiwi cute, as my daughter calls it) is in season here in Australia and my kids absolutely love eating them, as do I. Kiwi Fruit are full of many nutrients, including vitamin C, potassium, vitamin E, copper, vitamin K, choline, magnesium and phosphorus. In fact, kiwi fruit has more vitamin C than any other fruit. Kiwi fruit and coconut are really a match made in heaven and if you haven't tried them together, you are seriously missing out!
ready in:
1 hour to 2 hours
Serves: 4
Fish Tacos with Smoky Slaw (recipe from Make It Paleo 2)
This recipe is one of our favorites from our new cookbook, Make It Paleo 2. We love it for it's balance and fresh flavors... this dish is super refreshing during the summer when the slaw ingredients are in season. If you don't want to go all-in, this would be great in lettuce cups instead of the tortillas, giving it an additional pop of crunch and lightness. If you love this recipe, get your hands on a copy of Make It Paleo 2 (http://bit.ly/MakeItPaleo2)