Fermented Dill Pickles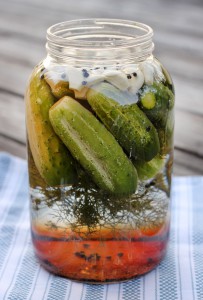 Fermented foods contain a host of beneficial bacteria (probiotics) that promote good gut health and digestion. Aside from doing good things for your gut, these pickles are absolutely delicious - with a distinct snap and crunch.
Yield: 5 pints of pickles
Todd's Pickles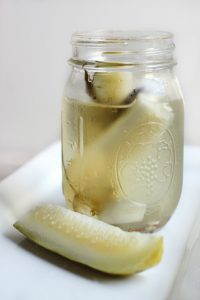 DIY Healthy and Sugar-free Rosemary Pickles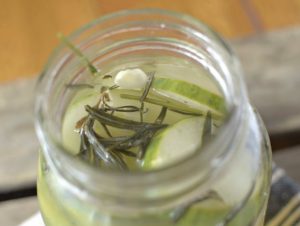 Stop buying pickles and start making your own with this simple and sugar-free!
Brazilian Love Green Smoothie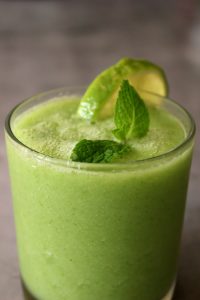 Welcome Spring and reboot your green smoothie routine with exotic Brazilian flavors!
Stuffed Butternut Squash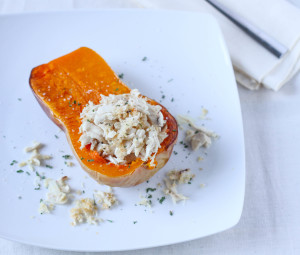 Simple and quick for those busy nights, but still so tasty and satisfying. I love this dish for breakfast, lunch, and dinner! I also love to serve this with a salad for dinner parties.
Hot Pepper Hummus
One of my favorite non-paleo blogs to visit is Not Without Salt. I love the food photography inspiration, and the name is just so catchy. If my mom were to start blogging, hers might be called Not Without Hummus. We love this versatile veggie dip too, though our version is made primarily from zucchini and not chick peas. You'll love it!
Nomato Spaghetti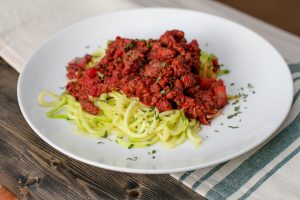 One of my favorite weeknight AIP meals is Spaghetti. It is first of all delicious and fun, but also so quick and easy. It is especially easy if you plan ahead or make pizza the weekend before! I love using leftover Nomato Sauce for Spaghetti. Mixed with ground beef and sautéed onion it is perfect served over zoodles (zucchini noodles.)
Sweet + Tangy Pork Lettuce Wraps
I love an Asian inspired dish once in a while and lettuce wraps have always been a favorite. The autoimmune protocol can make it a bit tricky to create an amazing sauce but I think you guys are really going to love this one. It's sweet and tangy and all around perfect! Don't let the number of ingredients scare you. I promise this is an easy, fast recipe that can be thrown together on a busy weeknight. I used pork but you can easily substitute chicken or turkey or even veggies if you want to make it meatless.
Bacon-y Sweet Potato Hash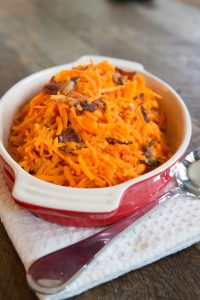 If you love hashbrowns, you'll love the Paleo version. Shredded sweet potatoes are combined with crispy bacon to make a breakfast side dish you won't want to miss.
Coconut chocolate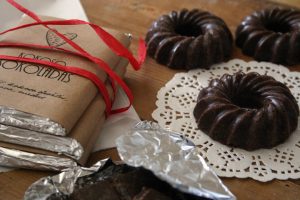 The love for coconut butter can be combined with the love for chocolate and the final version is just amazing. This miraculous thing known as "coconut chocolate" only needs some desiccated coconut, cacao and some honey.