prep:
10 hours to 12 hours
cook:
10 hours to 12 hours
ready in:
20 hours to 24 hours
Serves: 10
Grain-Free Granola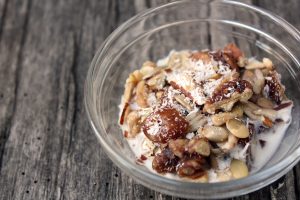 Our version of granola combines dehydrated nuts, coconut, and fruit. This is our primal version of a breakfast cereal, and also makes for a great snack when you're on the go.
Grain Free Maple Nut Granola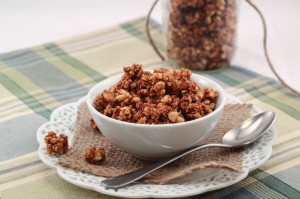 Salty & Sweet Maple Nut Granola is Paleo Friendly, Grain & Gluten Free – Not only it is HEALTHY but it's seriously the BEST Granola I've ever tasted and It's totally addictive just as a sweet treat on it's own but even better in raw milk, coconut milk or my favorite mixed into raw milk yogurt!
Paleo Granola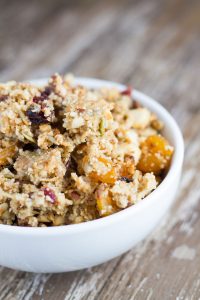 This Paleo Granola is the perfect replacement for cereal and you can make it on the weekend and it have it for your breakfast during the week. The best thing about this granola is that will form clusters and will not get soggy when you add milk.
Paleo-la (aka Grain-Free Granola)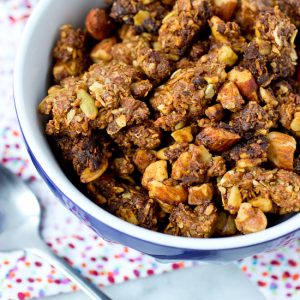 What do you get when you take the grain out of granola? A crunchy and slightly sweet breakfast of champions!
Homemade Hot Sauce
Homemade hot sauce is so easy and delicious you'll never want to buy the stuff again. Variations from mild to insane, there's a hot sauce for everyone!
Homemade Electrolyte Orange Kiwi Citrus Slushy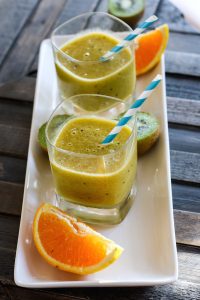 Homemade Electrolyte Orange Kiwi Citrus Slushy! Try this homemade citrus slushy drink to rehydrate and stay healthy during those hot summer months or with strenuous activity. A delicious drink packed with Vitamin C, Minerals, and Natural Sugars! This slushy combines the super powers over Orange, Kiwi, honey, Lime Juice, and sea salt to keep the body well tuned! Plus it's great for kids!
Homemade Sports Drink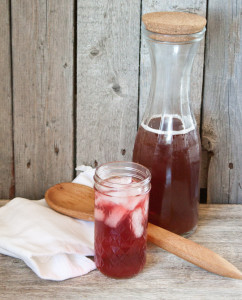 Sports drinks are filled with terrible ingredients and artificial everything. Try this simple homemade sports drink recipe for a healthier alternative!
Healthy Homemade Frappuccino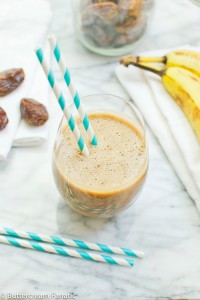 Get your frappucchino fix at home! This recipe is dairy-free and naturally sweetened.
ready in:
1 hour to 2 hours
Serves: 4
Fish Tacos with Smoky Slaw (recipe from Make It Paleo 2)
This recipe is one of our favorites from our new cookbook, Make It Paleo 2. We love it for it's balance and fresh flavors... this dish is super refreshing during the summer when the slaw ingredients are in season. If you don't want to go all-in, this would be great in lettuce cups instead of the tortillas, giving it an additional pop of crunch and lightness. If you love this recipe, get your hands on a copy of Make It Paleo 2 (http://bit.ly/MakeItPaleo2)
Nutty Paleo Granola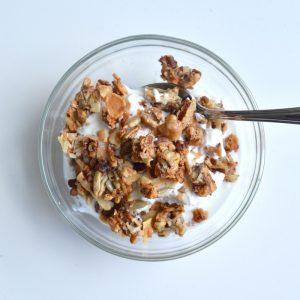 Crunchy granola full of filling coconut flakes, nuts and seeds.