cook:
25 minutes per pound
Serves: 8
Stuffed Turkey Breast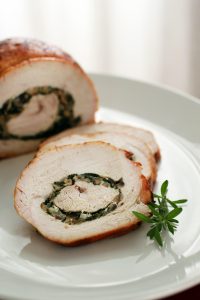 We firmly believe that turkey should be enjoyed year-round, and not just on holidays. This preparation is still cause for celebration, but can be enjoyed any night of the week without extra fanfare.
Turkey Stuffed Peppers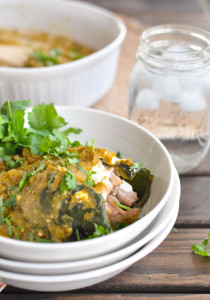 These Turkey Stuffed Peppers are a quick, simple, delicious, and healthy way to use up your leftover turkey. GF+P
cook:
1 hour to 1 hour and 10 minutes
Serves: 2
Grilled Turkey Drumsticks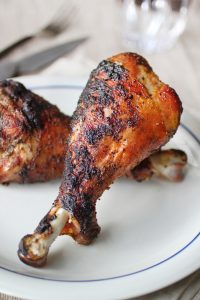 If you've never tried grilling turkey drumsticks, you're missing out! These big, juicy cuts are perfect for grilling. Keep the flame low, and these babies will come out perfectly tender with a nice crisp skin.
prep:
2 hours and 30 minutes
Serves: 4
Turkey Bone Broth
Turkey Bone Broth smells and tastes like the holidays.
Portabello Mushroom and Kale Turkey Burgers with Zesty Cabbage Kale Slaw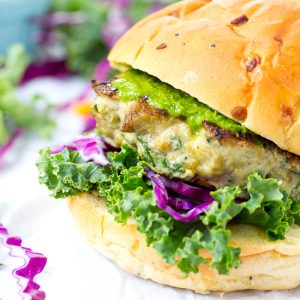 This is the juiciest, most flavorful turkey burger you have ever had!
Turkey and Roasted Sweet Potato Spinach Salad with Cranberry Vinaigrette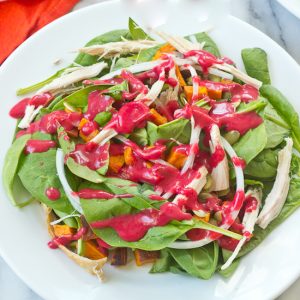 Use your Thanksgiving leftovers (or any leftover poultry!) in this hearty and filling winter salad topped with bright, bold cranberry vinaigrette dressing.
Pumpkin Poblano Turkey Chili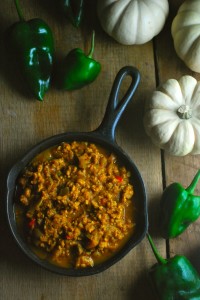 Pumpkin Poblano Turkey Chili. Healthy, kid-approved recipe for chili is ready in just under an hour. Full of Vitamin A, Vitamin C, iron and potassium.
Portobello Turkey Burger
One of our very first recipes we posted on our blog was for portobello turkey burgers. The use of a big juicy portobello mushroom cap is a tasty replacement for the typical grain-filled bun. Serve this alongside sweet potato fries for a classic summertime meal.
Grapefruit Glazed Turkey Tenderloin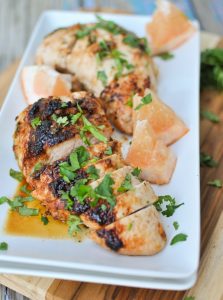 This Grapefruit Glazed Turkey Tenderloin is a juicy, flavorful, healthy, and simple dinner option the entire family will love.
Roasted Garlic and Zucchini Turkey Burgers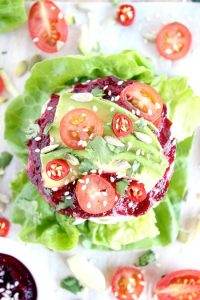 All natural, quick, easy, succulent, juicy, super healthy roasted garlic & zucchini turkey burgers.