Vegan, Gluten Free, and Dairy Free Ice Cream: Banana Ice Cream
Banana Ice Cream that's dairy free, gluten free, and vegan? Sounds too good to be true. And it only requires one ingredient. Bananas!
Gluten Free Steak Salad Flatbread
Making a meal gluten free can be simple and delicious! All you need are the right ingredients. Our favorite "fit and healthy" recipe trick is to use gluten free pizza crust to create a delicious steak and salad flatbread. It's simple, effortless, and ready in 15 minutes.
Gluten-Free Gingerbread Cookies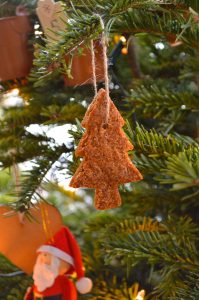 This year I decided to make my colleagues some homemade gingerbread cookies. I had tried and tested this recipe a few times earlier in the month to ensure they were beautifully festive, moreish and deliciously chewy. They are extremely simple to make, dairy-free, gluten-free, grain-free and refined sugar-free. Perfect to be hung on the tree or packaged up in a clear cellophane gift bag, tied up with a bit of string and ready to give to a friend or loved one. Without blowing my own festive trumpet too loudly, THESE ARE THE BEST GINGERBREAD COOKIES I have ever tried and a recipe I think I will be repeating again and again…and again.
Ginger Lime Tamari Gluten-free Baked Cod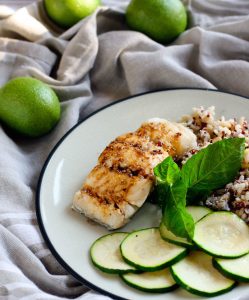 It's light, flavorful, healthy, and ready in 15 minutes. A great Spring or Summer meal!
Gluten-free Herbed Chicken and Biscuit Bake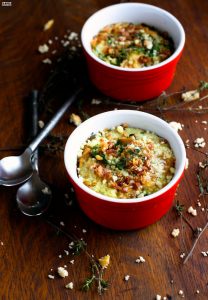 Gluten Free Herbed Chicken and Biscuit Bake. A comfort food made healthy, gluten free, and ready in under 45 minutes.
Gluten-Free Pumpkin Waffles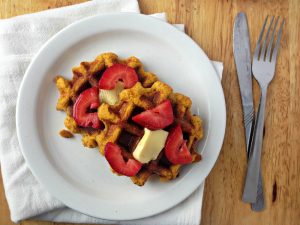 What's better than pumpkin waffles topped with maple syrup, sliced strawberries and a dab of butter on a chilly morning? Nothing. These gluten-free pumpkin waffles are perfect for breakfast, brunch or brinner. Yeah, you know, breakfast for dinner – brinner.
Gluten Free Banana Waffles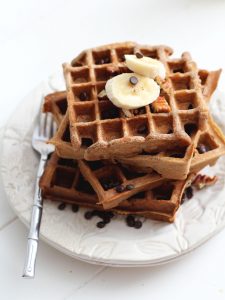 Easy gluten free banana waffles! Perfect for a brunch or special occasion.
Peanut Butter Raspberry Bread – Grain Free and Dairy Free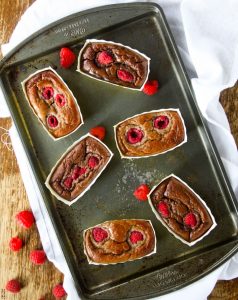 Peanut Butter Raspberry Bread. This grain free bread is naturally gluten free, low in sugar, dairy free, and is SUPER SIMPLE to make! Great for any holiday, celebration, or just clean eating!
Egg-Free and Dairy-free Cinnamon Banana Pudding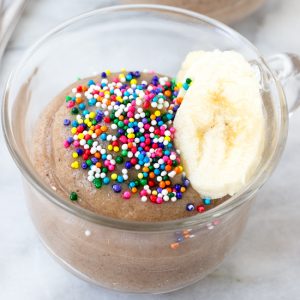 No finicky egg-cooking required to make this quick and easy no-bake cinnamon banana pudding!
Almond Butter Pumpkins (Paleo, gluten/grain-free)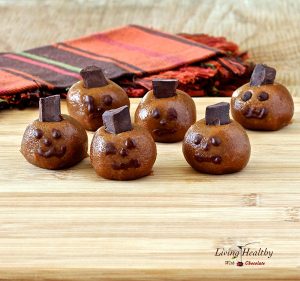 These are soft, sweet, and full of flavor. Made with pumpkin puree, almond butter, sweetened with dates, and spiced with cinnamon.