Vegan, Gluten Free, and Dairy Free Ice Cream: Banana Ice Cream
Banana Ice Cream that's dairy free, gluten free, and vegan? Sounds too good to be true. And it only requires one ingredient. Bananas!
AIP Orange Chocolate Cake
This grain-free, nut-free, egg-free, dairy free, coconut-free cake is moist, rich and fluffy. It's dark, orange scented, has the wonderful texture of normal chocolate cake! You'll LOVE it!
Gluten-Free Gingerbread Cookies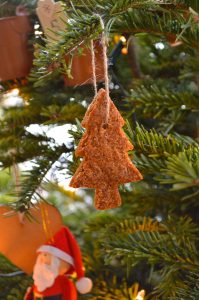 This year I decided to make my colleagues some homemade gingerbread cookies. I had tried and tested this recipe a few times earlier in the month to ensure they were beautifully festive, moreish and deliciously chewy. They are extremely simple to make, dairy-free, gluten-free, grain-free and refined sugar-free. Perfect to be hung on the tree or packaged up in a clear cellophane gift bag, tied up with a bit of string and ready to give to a friend or loved one. Without blowing my own festive trumpet too loudly, THESE ARE THE BEST GINGERBREAD COOKIES I have ever tried and a recipe I think I will be repeating again and again…and again.
Birthday Cake Muffins (or cupcakes)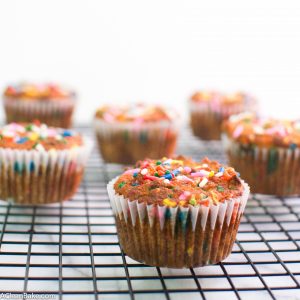 The best part of waking up is... sprinkles in your muffin? Yep, you read that right. Nothing gets you out of bed like birthday cake for breakfast, even if it's not your birthday! These almond-flour based muffins taste like birthday cake, but are healthy enough for breakfast.
Dairy Free Super Fruit Cake Smoothie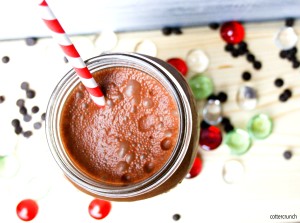 This is not your average fruit cake, although it does have a cake and fruit like taste! Packed with good protein, super fruits, and dairy free milk!
Grain-Free Chocolate Cake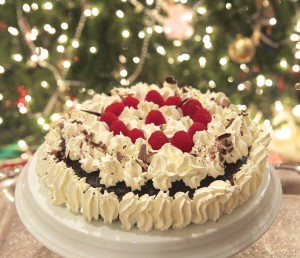 This chocolate cake is free of grains, dairy, nuts, and refined sugar. It it has an incredibly rich chocolate flavor and just the right amount of sweetness; perfect for all birthdays and special occasions.
Gluten Free Banana Waffles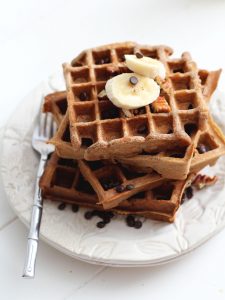 Easy gluten free banana waffles! Perfect for a brunch or special occasion.
Coconut Cake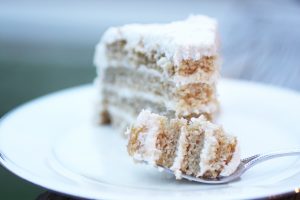 Everyone received a different type of birthday cake this year. For my father's birthday, we thought we would surprise him with his favorite—coconut cake! Our coconut cake is light and fluffy with just the right amount of sweetness.
Dark Chocolate Cake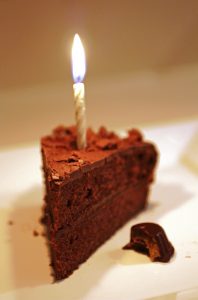 Birthdays come just once a year (for better or worse). This grain-free cake is a decadent way to celebrate growing a year older without fully going off the wagon. The chocolate ganache, which is kind of like a hard chocolate shell around the cake, brings an interesting texture to the cake.
Almond Butter Pumpkins (Paleo, gluten/grain-free)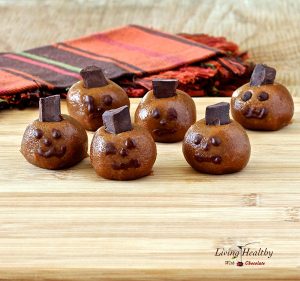 These are soft, sweet, and full of flavor. Made with pumpkin puree, almond butter, sweetened with dates, and spiced with cinnamon.