Vegan, Gluten Free, and Dairy Free Ice Cream: Banana Ice Cream
Banana Ice Cream that's dairy free, gluten free, and vegan? Sounds too good to be true. And it only requires one ingredient. Bananas!
Autoimmune-Friendly Pumpkin Spice Cake w/ Gingersnap Crust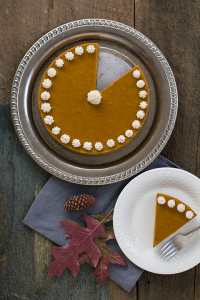 I am so thrilled to share with you the best holiday recipe I have come up with this year – Pumpkin Spice Cake with Gingersnap Crust! While I don't endorse eating treats very often on the autoimmune protocol, I think that everyone needs a compliant dessert recipe they can share with their family and friends during the holidays. Since I have stopped eating sugar, I find that I am very sensitive to it, so in the development of this recipe my family and friends got to eat a lot of cake – and they all loved it! One of the things I have learned since writing my book and providing so many recipes here on my blog is how many people are sensitive to coconut! Last year, I posted my Coconut-Raspberry "Cheesecake" – and although it was a big hit in the blogosphere, I got a ton of emails from people requesting that I come up with a coconut-free recipe. Well, here it is, guys – and let me tell you, it is a good one! A couple of tips before you get started: Arrowroot powder is much cheaper if you can find it in 20oz bags instead of the little jars they sell in the spice department. You can purchase online here, or ask for it at your local grocery. Next, you can make the cake with fresh roasted pumpkin or the canned variety, just make sure that the cans are BPA-free and have no other ingredients (like thickeners or spices). To cook the pumpkin, slice in half, remove the seeds, and cook for 60-90 minutes at 400 degrees. I find that a 2 1/2 pound pie pumpkin yields about 3 cups of puree. Lastly, the secret ingredient here, instead of coconut is lard. I recommend rendering your own, from a pastured source of leaf lard – here is a tutorial if you have never done it before. I have made this cake using both coconut oil and lard, and it tastes good both ways – but my family and I both prefer the lard version. Enjoy, and please let me know if this allergy-friendly cake is a hit with your family this holiday season!
AIP Orange Chocolate Cake
This grain-free, nut-free, egg-free, dairy free, coconut-free cake is moist, rich and fluffy. It's dark, orange scented, has the wonderful texture of normal chocolate cake! You'll LOVE it!
Gluten Free Steak Salad Flatbread
Making a meal gluten free can be simple and delicious! All you need are the right ingredients. Our favorite "fit and healthy" recipe trick is to use gluten free pizza crust to create a delicious steak and salad flatbread. It's simple, effortless, and ready in 15 minutes.
Ginger Lime Tamari Gluten-free Baked Cod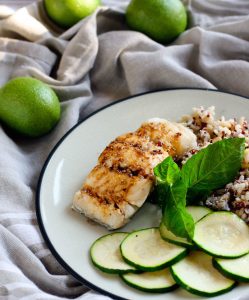 It's light, flavorful, healthy, and ready in 15 minutes. A great Spring or Summer meal!
Gluten-Free Gingerbread Cookies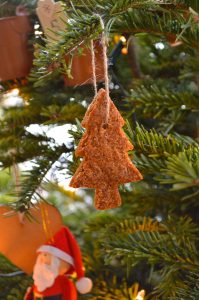 This year I decided to make my colleagues some homemade gingerbread cookies. I had tried and tested this recipe a few times earlier in the month to ensure they were beautifully festive, moreish and deliciously chewy. They are extremely simple to make, dairy-free, gluten-free, grain-free and refined sugar-free. Perfect to be hung on the tree or packaged up in a clear cellophane gift bag, tied up with a bit of string and ready to give to a friend or loved one. Without blowing my own festive trumpet too loudly, THESE ARE THE BEST GINGERBREAD COOKIES I have ever tried and a recipe I think I will be repeating again and again…and again.
Classic Grain-Free Carrot Cake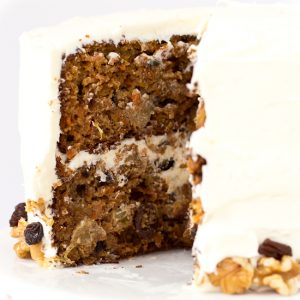 There's nothing like the classics! This carrot cake is grain-free and bursting with flavor, texture and moisture - just like it should be!
Gluten-free Herbed Chicken and Biscuit Bake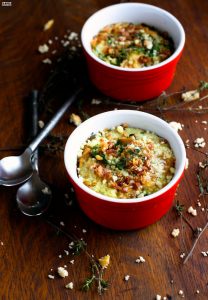 Gluten Free Herbed Chicken and Biscuit Bake. A comfort food made healthy, gluten free, and ready in under 45 minutes.
Birthday Cake Muffins (or cupcakes)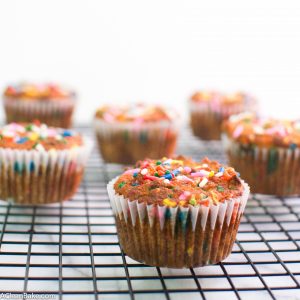 The best part of waking up is... sprinkles in your muffin? Yep, you read that right. Nothing gets you out of bed like birthday cake for breakfast, even if it's not your birthday! These almond-flour based muffins taste like birthday cake, but are healthy enough for breakfast.
Dairy Free Super Fruit Cake Smoothie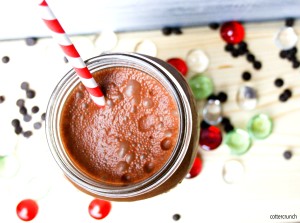 This is not your average fruit cake, although it does have a cake and fruit like taste! Packed with good protein, super fruits, and dairy free milk!