Paleo Chicken Cacciatore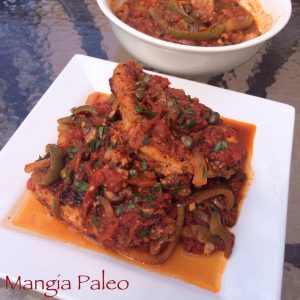 An Italian classic made paleo! Even the word "cacciatore" is very primal. It means "hunter" in Italian. Chicken cacciatore basically tells you it's paleo right in the title. How could you go wrong? This meal is delicious enough to eat on its own, but you may also serve it with spaghetti squash or zucchini noodles. It tastes like you spent all day in the kitchen.
Paleo Tuna Cakes
Even if you don't like fish, you'll love these easy, healthy and paleo tuna cakes! They contain: no breadcrumbs, no gluten, 100% paleo, they have veggies and they are so easy to make! The best part is that even my now picky toddler will still gobble these up happily, and will get loads of vitamins from them!
Paleo Ginger Spiced Pear Muffins
Super easy to make paleo muffins! Naturally sweetened with pears, honey, cinnamon, and ginger. And of course, grain free using almond and coconut flour.
Lemon Curd from Make It Paleo 2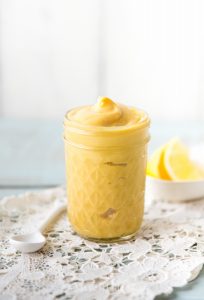 Lemon curd is one of my favorite sweet treats. That's why it found its way between the layers of our wedding cake, and it was perfect for a hot August wedding. Lemon curd adds a fresh, sweet, and tangy flavor to baked goods. It's fantastic piped into cupcakes or simply drizzled over fresh berries.
Easy Zucchini Noodle Beef Pho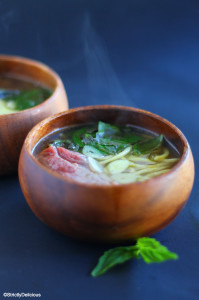 This easy, gluten-free pho recipe pours a richly seasoned broth over tender zucchini noodles, thinly sliced beef, and your favorite pho toppings. It's ready in about 30 minutes!
Sweet Paleo BBQ Sauce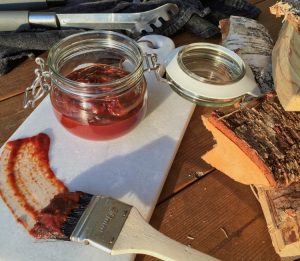 This recipe makes a delicious sweet Paleo BBQ sauce. It's easy to make and can be prepared in advance, and has all the potential to make your BBQ party a success.
Autoimmune Paleo Creamy Lemon Chicken Kale Soup
An easy crockpot Autoimmune Paleo recipe that is coconut free
Paleo Taco Dip
Fun, festive and FREE of dairy, legumes and corn - this is the perfect Paleo Taco Dip to bring to a party or enjoy while watching your favorite game! Can be made as individual servings or one big casserole dish.
Autoimmune Paleo Protein Bar – DIY Epic Bar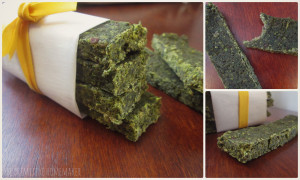 Do you love Epic bars? I definitely did. But, sadly, for those of us following the Autoimmune Paleo protocol- we can't have them. Heres a great alternative that's easy to play around with.
Karen's Paleo Friendly Stuffed Bell Peppers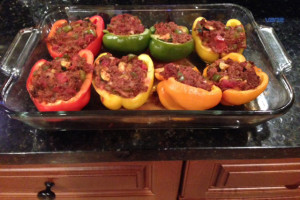 This easy but flavorful dish will be sure to become a favorite for your family. It is super delicious, paleo friendly and comes in under 350 calories per serving as calculated in the recipe creator on my fitness pal.