cook:
45 minutes to 1 hour
Serves: 8
Carrot Soufflé
Carrot soufflé is a dish always served at Thanksgiving in my family. Always known for her delicious home-cooked meals, my Grandma Jo, graciously handed over her recipe to me, to create in a "paleo way."
cook:
45 minutes to 1 hour
Serves: 8
Carrot Soufflé Revisited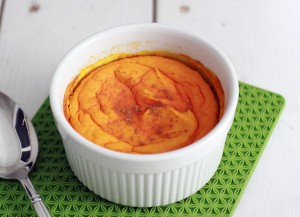 Indian Carrot Pudding – Gajar Ka Hawla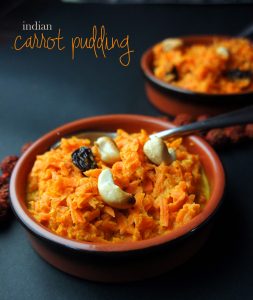 If I learned one thing in India, it was how to eat spicy food like it was nobody's business. Just kidding! My tolerance for spice did go up a lot while I was in India, but the trip was an intense learning experience, and the heat of my food was one of the last things on my mind. I was thirteen when my dad and I landed in New Delhi, and I learned within hours of landing in the city to watch my step! Cow dung (and who knows what else) is everywhere. Indian Carrot Pudding is an simple dessert that's vegan, paleo, and grain-free! It's light and healthy, but is satisfyingly tasty. If carrot cake were pudding!
Carrot Cake (version 2)
This is our revised Carrot Cake recipe. It is based off of our original Carrot Cake which we made in 2011, and it is wonderful! This is a great cake to make for Mother's Day, Easter, or any special occasion you would like!
Carrot Cake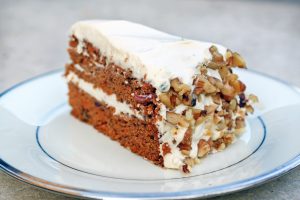 As far back as I can remember, my mother has asked for a carrot cake for her birthday. This past year, we surprised her with a grain-free version, which was a huge hit. After sharing this recipe on our website, we received feedback from many followers that this was not only a great grain-free substitute, but the best carrot cake they've ever had!
Carrot Cake Smoothie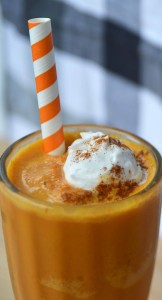 I've taken my carrot ginger juice a step further, converting the juice into a delicious Carrot Cake Smoothie with staying power. It's the perfect breakfast beverage when you're feeling a bit maxed out from holiday foods.
Spiced Carrot Coconut Butter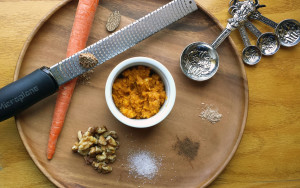 Coconut butter is an incredible vehicle for building flavors. This spiced carrot coconut butter makes for an excellent topping to dairy-free ice cream, mixed with coconut flakes for a quick dessert, or eaten straight from the container to nix a sweet craving with no added sugar.
Carrot Ginger Meatballs
Tasty Carrot Ginger Meatballs have no added sugar but are slightly sweet from a combination of shredded carrots and ginger inside the meatballs!
Classic Grain-Free Carrot Cake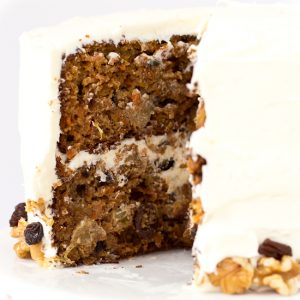 There's nothing like the classics! This carrot cake is grain-free and bursting with flavor, texture and moisture - just like it should be!
Orange Carrot Coconut Smoothie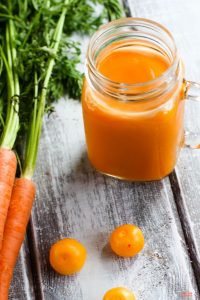 Start your day off right with this Immunity Boosting Orange Carrot Coconut Smoothie. Naturally sweet, refreshing, and full of antioxidants!