Smoky Lime Rib Steaks
cook:
15 minutes to 18 minutes
Serves: 2
Smoky Lime Rib Steaks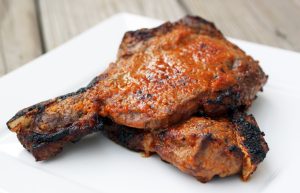 The aromas of smoked paprika, cumin, and garlic pair beautifully with the deep, warm flavor of red palm oil. The addition of fresh lime juice adds a crisp, light dimension to this recipe. This marinade is fantastic over any cut of steak, and also makes for a delicious dipping sauce!