Asian Broccoli Slaw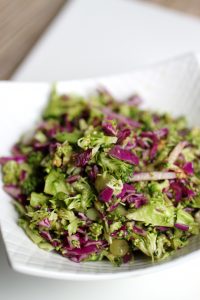 Asian Pork Skewers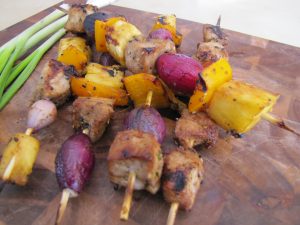 With grilling season upon us, be prepared for plenty of WWJME grill posts! I love grilling, it is nice cooking outside, makes less of a mess with dishes, and doesn't heat up your house or make it smell with food aromas. I wanted to make a dish with grilled fruit on it so this was the perfect combination. Pork, Pineapple Skewers in an Asian marinade.
Healthy, Homemade Asian Style Lettuce Wraps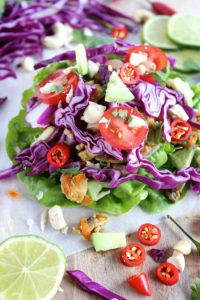 Light, fresh, crispy, crunchy, salty, sweet, seriously healthy asian style lettuce wraps, that are quick and easy to prepare, insanely delicious and all kinds of fun to eat - something the whole family will love.
Asian Steak Salad
When it comes to steak, I usually just want a good grilled rib eye with just a pinch of salt on it. Not so with this tasty steak salad. The marinade for the steak imparts incredible flavor, so to me, the salad is simply a bonus on top of an amazing steak dish.
Asian Shrimp Stir Fry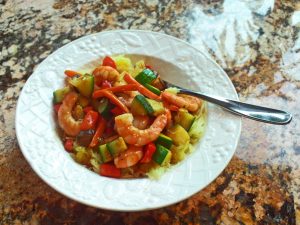 ready in:
1 hour and 15 minutes
Serves: 4
Whole Roasted Duck with Asian Orange Sauce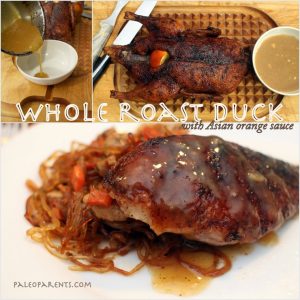 cook:
12 minutes to 15 minutes
ready in:
about 30 minutes
Serves: 4
Asian Beef Kabobs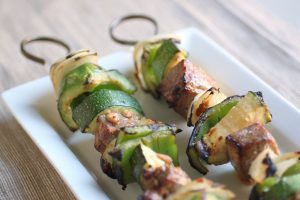 Grilled Mahi Mahi with Mango Chutney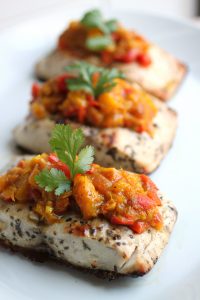 This dish should perhaps read "mango chutney with grilled mahi mahi," as the chutney really is the star of the show. This spicy, warm, sweet sauce just dances on your tongue and brings the mahi mahi to life. This condiment of Southeast Asian origin pairs well with most white fish, and chicken as well.
Scrambled Eggs with Lox and Capers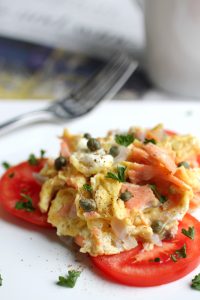 Growing up, my family would often serve lox with bagels and cream cheese at family brunches. This was always a special occasion when family came into town. In my mind, I can still taste the flavors of a toasted bagel topped with cream cheese, lox, red onion, tomato, and capers. For our version of this dish, we replaced the bagel and cream cheese with eggs for an equally delicious and much healthier version.
—Hayley
Lemongrass Chicken Curry