cook:
10 minutes to 15 minutes
Yield: 9-inch round pie crust
Almond Flour Pie Crust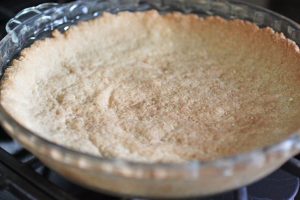 Our classic pie crust is a must-have recipe for anyone who loves to bake. We use this crust for all our pie-making adventures. The flavor is versatile enough for fresh fruit pies, pudding pies, pumpkin pies, or even cheesecake.