Steak Stir-Fry Soup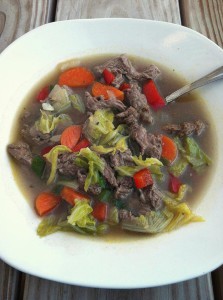 I came up with this recipe when 3/4 of my kiddos brought home the sniffles shortly after school started in September. For dinner one night, I had planned to make stir-fry with some minutes steaks that were thawed in the fridge and a head of Napa cabbage that needed to be used up ASAP, but I also wanted to keep bone broth-loading everyone. So, Steak Stir-Fry Soup it was! Substitute/omit/add ingredients depending on which meats and veggies you enjoy in your stir-fry and how chunky you like your soup.
Curry Beef Stir-Fry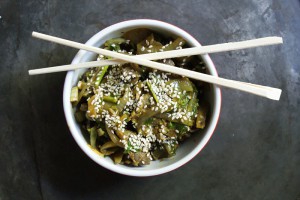 This steak stir-fry is packed with bold flavors such as curry and ginger, and is very quick to make! It makes a perfect weeknight meal served with sauteed greens or over cauli-rice!
Beef and Bok Choy Stir Fry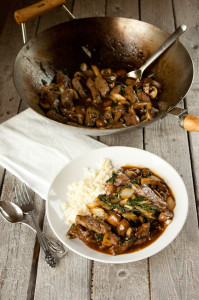 This stir-fry is sure to hit the spot! Loaded with protein and veggies with the cauliflower rice and bok choy it is sure to leave you asking for more!
Tandoori Shrimp Stir-Fry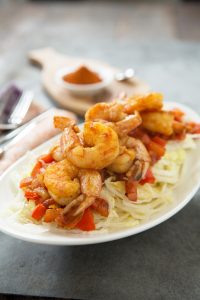 A "Tandoor" refers to a clay oven methods used for slow-cooking. In western cooking, Tandoori often is used loosely to describe specific seasonings used in Indian cooking. Tandoori seasoning goes great with chicken or kabobs, but we love it in this shrimp stir-fry.
Lamb Asparagus Stir-Fry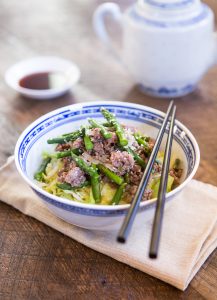 Either ground lamb or beef works well in this stir-fry, where the combination of vegetables, ginger, and coconut aminos really bring out the Asian-inspired flavors.
Chicken Basil Stir Fry with Walnuts and Kale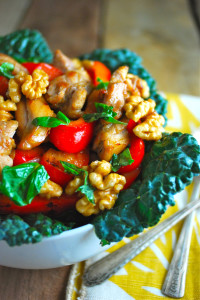 Chicken basil stir fry with walnuts is a quick, healthy weeknight meal with whole ingredients and the superfood nutrition of walnuts and kale.
Sesame Beef Stir-Fry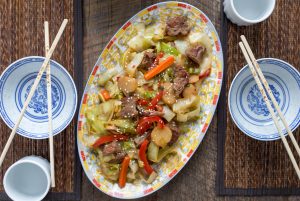 Asian-inspired cuisine happens to include many of our favorite dishes. The substitution of cabbage for noodles in this stir-fry makes this dish exceptionally healthy, without any sacrifice on taste.
Asian Shrimp Stir Fry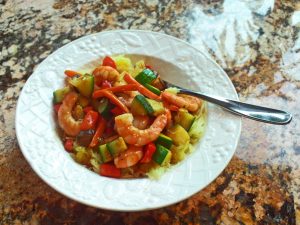 Breakfast Bacon Stir-Fry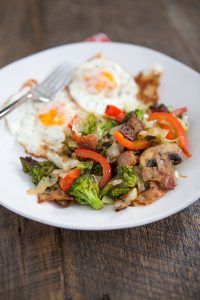 This dish is an easy way to get in a serving of vegetables, first thing in the morning. It also takes little to no time to prepare, which makes it a great option for busy mornings.
Piña Colada Shrimp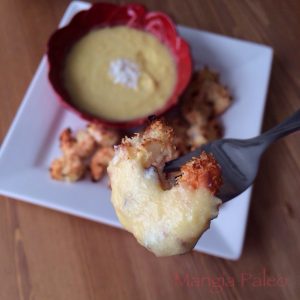 Do you like piña coladas? How about getting caught in the rain? This probably isn't as fun as laying on the beach with a rum drink in your hand, but it's pretty darn close.