Crab Stuffed Mushrooms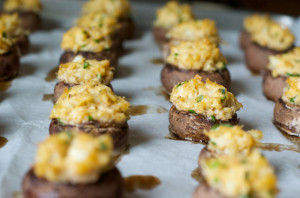 This stuffed mushroom recipe came about somewhat in a "kitchen sink" experiment. We had crab meat in the refrigerator we wanted to use and mushrooms that we bought and needed to be used. These little crab stuffed mushrooms are delicious, and make a great finger food. We hope to make it again as soon as we have an opportunity to go to or host a gathering of friends and family.
Ricotta and Sage Stuffed Portabello Mushrooms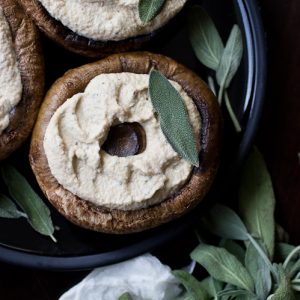 Hearty ingredients and warming herbs make this easy and delicious meatless meal (or side) a perfect fall dish!
Paleo Cranberry & Beef Stuffed Acorn Squash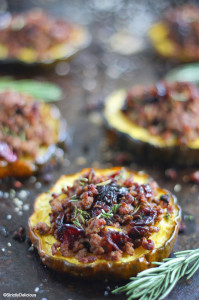 Tender, caramelized acorn squash is stuffed with garlic, ground beef, rosemary, and sweet-tart dried cranberries. Tastes like Christmas!
Paleo Stuffed Avocado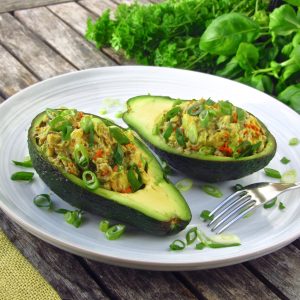 Stuffed avocados are quick to prepare, sating and low in carbs. I use all kinds of different fillings and this one is my favourite! This recipe includes three super foods: avocado, turmeric and sardines.
Karen's Paleo Friendly Stuffed Bell Peppers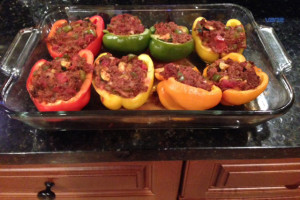 This easy but flavorful dish will be sure to become a favorite for your family. It is super delicious, paleo friendly and comes in under 350 calories per serving as calculated in the recipe creator on my fitness pal.
Beef and Sweet Potato Stuffed Portobello Mushrooms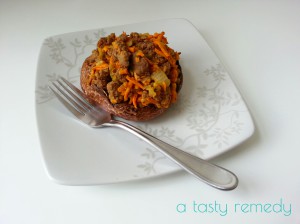 This dish is quick and easy to make. Ground turkey and ground pork would also work well for this recipe!
Paleo Mash Stuffed Bacon-Wrapped Jalapeños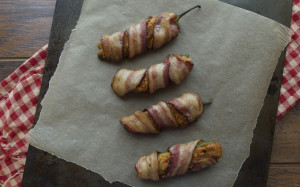 The perfect combo of smoky and spice for a great gameday appetizer.
Paleo Tortillas (from Make It Paleo 2)
These tortillas take a little patience and finesse, but they are a great grain-free version of the flour tortillas you may be used to. They hold up great, and don't break when you wrap them around your favorite foods. Try them with our Fish Tacos or Lamb Gyros!
Paleo Chicken Cacciatore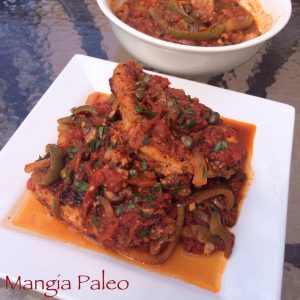 An Italian classic made paleo! Even the word "cacciatore" is very primal. It means "hunter" in Italian. Chicken cacciatore basically tells you it's paleo right in the title. How could you go wrong? This meal is delicious enough to eat on its own, but you may also serve it with spaghetti squash or zucchini noodles. It tastes like you spent all day in the kitchen.
Stuffed Poblano Peppers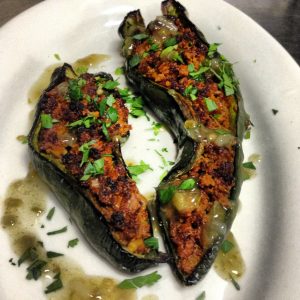 Want a great alternative to the regular old stuffed green pepper? Here is a great way to mix things up. Stuff the poblano with chorizo and cauliflower "rice" add some veggies, top with salsa and you have yourself a Mexican inspired stuffed pepper! Ole!