Crab Cakes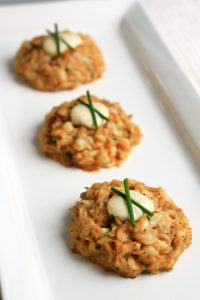 For a few years after college, I lived in Washington, D.C., which happens to be a fantastic place for enjoying blue crabs. During my time there, I had the pleasure of eating many, many crab cakes. These crab cakes bring a taste of Maryland to your dinner plate.
Paleo Tuna Cakes
Even if you don't like fish, you'll love these easy, healthy and paleo tuna cakes! They contain: no breadcrumbs, no gluten, 100% paleo, they have veggies and they are so easy to make! The best part is that even my now picky toddler will still gobble these up happily, and will get loads of vitamins from them!
Grain-Free Crab Cakes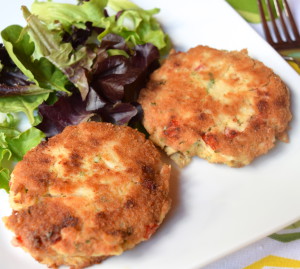 Delicious and easy to make crab cakes.
Paleo Tortillas (from Make It Paleo 2)
These tortillas take a little patience and finesse, but they are a great grain-free version of the flour tortillas you may be used to. They hold up great, and don't break when you wrap them around your favorite foods. Try them with our Fish Tacos or Lamb Gyros!
Paleo Chicken Cacciatore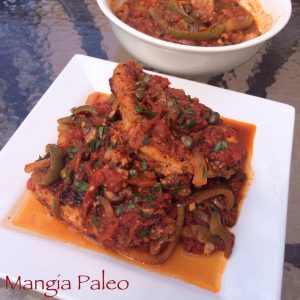 An Italian classic made paleo! Even the word "cacciatore" is very primal. It means "hunter" in Italian. Chicken cacciatore basically tells you it's paleo right in the title. How could you go wrong? This meal is delicious enough to eat on its own, but you may also serve it with spaghetti squash or zucchini noodles. It tastes like you spent all day in the kitchen.
Crab-Stuffed Salmon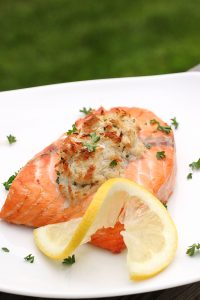 This dish is inspired by a creation of my sister Nellie and her husband, Chris. According to Nellie, "as long as we've been together, whenever Chris wanted to make a nice meal for me, it was always crab-stuffed salmon. To this day, it is still a go-to recipe if we want to treat ourselves."
Roasted Cod and Chorizo Fish Cakes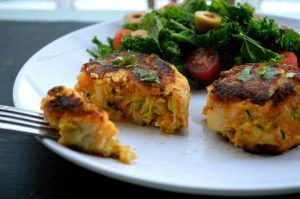 Packed with omega 3 and a long list of nutritional benefits (listed below) these fish cakes do more than just satisfy your taste buds and tummy. The cod is meaty and moreish and the chorizo adds another level of deliciousness. I made mine with some cod I picked up from a local fish monger but you can use any other fish you desire; I have also made these very successfully with trout, mackerel and salmon. The sweet potato helps to bulk the cakes out but at the same time adding a comforting texture. Served straight from the frying pan or even the day after cold, whether as a starter for a dinner party or in a kids lunch box these are sure to be enjoyed by anyone.
Spicy Red Velvet Cakes with Coconut Butter Filling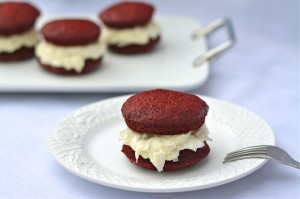 Luxurious Spicy Red Velvet Cakes filled with silky coconut butter frosting, truly like no other you have ever tasted. If you don't like spicy, no problem, simply leave out the cayenne pepper. Either way, these are Worth Every Chew !
Sweet Potato Bundt Cakes
Single size bundt cakes, made from sweet potato and coconut flour. The orange glaze and fresh rosemary gives a delightfully different flavour to this attractive cakes.
Paleo Banana Bread with Pears and Honeyed Chocolate Sauce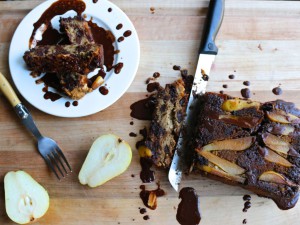 This Paleo Banana Bread with Pears and Honeyed Chocolate Sauce is so darn good, you'll never know it's healthy, moist, rich and oh so yummy on a fall day.