Paleo Tortillas (from Make It Paleo 2)
These tortillas take a little patience and finesse, but they are a great grain-free version of the flour tortillas you may be used to. They hold up great, and don't break when you wrap them around your favorite foods. Try them with our Fish Tacos or Lamb Gyros!
Lemon Curd from Make It Paleo 2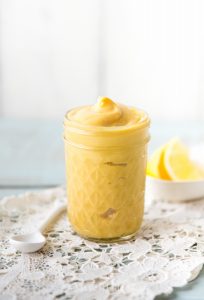 Lemon curd is one of my favorite sweet treats. That's why it found its way between the layers of our wedding cake, and it was perfect for a hot August wedding. Lemon curd adds a fresh, sweet, and tangy flavor to baked goods. It's fantastic piped into cupcakes or simply drizzled over fresh berries.
Nightshade-free Pizza (from Make It Paleo 2)
This fabulous nightshade-free pizza from Make It Paleo 2 is super tasty, and perfect for a relaxed and indulgent evening at home. The crust is also nut-free, and can be made dairy-free by omitting any cheese topping... so it's flexible enough for people with certain dietary restrictions too. Everyone should be lucky enough to enjoy pizza, right? Find this recipe, and many others like it in our new cookbook, Make It Paleo 2, available in stores and online!
Fish Tacos with Smoky Slaw (recipe from Make It Paleo 2)
This recipe is one of our favorites from our new cookbook, Make It Paleo 2. We love it for it's balance and fresh flavors... this dish is super refreshing during the summer when the slaw ingredients are in season. If you don't want to go all-in, this would be great in lettuce cups instead of the tortillas, giving it an additional pop of crunch and lightness. If you love this recipe, get your hands on a copy of Make It Paleo 2 (http://bit.ly/MakeItPaleo2)
Harvest Mule (Make it Paleo 2 preview recipe)
Having a Moscow Mule says 'summertime' to me. This particular drink was popular during the 1950s and has experienced a resurgence in recent years. Like many others, I love the refreshing combination of ginger beer and lime juice. If you want to experiment with our Ginger Beer recipe (pg 288 in our new book, Make It Paleo 2 - available for preorder now on Amazon), this is a great way to fully test it out when the book arrives. My favorite vodka brand to use is Three Hunters Vodka, a Paleo-friendly version of the spirit distilled from grapes and blueberries.
Nut-free Pesto (from Make It Paleo 2)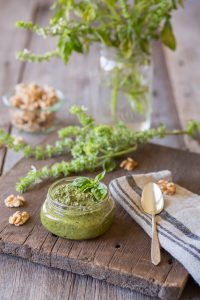 This nut-free pesto is the perfect sauce for a nightshade-free pizza! Check out this recipe and many more in our second cookbook, Make it Paleo 2, available in stores and online (Link above).
Snickerdoodles (from Make It Paleo 2)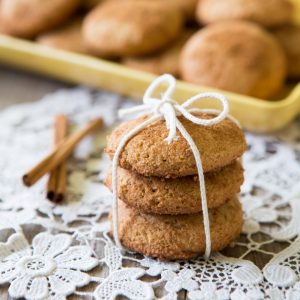 These thick and fluffy Cinnamon Sugar Cookies are from our newest cookbook, Make It Paleo 2. They absolutely come to life when topped with our incredibly fresh Cinnamon Sugar Cookie spice blend, new for Fall 2015!
Yield: 10-12 standard cupcakes, 20-24 mini cupcakes
Luscious Lemon Cupcakes from Make It Paleo 2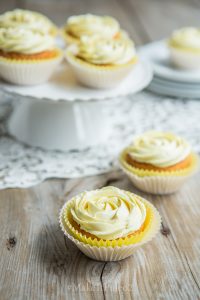 I ordered cupcakes just like these for my best friends baby shower. They were so adorable and delicious, I knew I had to recreated them myself using completely grain-free flours. These cupcakes are perfect for a birthday, baby shower, or bridal shower.
Cauliflower Couscous (from Make It Paleo 2)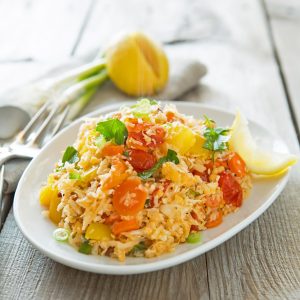 This is another Staley Family favorite recipe, remixed into a grain-free version. The major swap in this dish is replacing all the couscous with riced cauliflower. This summery side dish is the perfect way to utilize fresh, seasonal ingredients in a dish that is light on the palate.
Smoky Slaw (from Make It Paleo 2)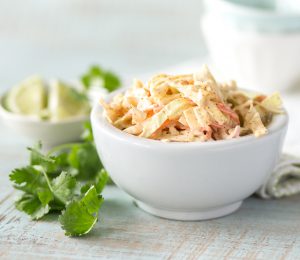 A summertime cookout just isn't complete without a creamy coleslaw. This side dish goes really well with our Fish Tacos, or a big slab of smoked ribs. The chipotle powder spices up this recipe without overwhelming it, though you're welcome to add more if you love spicy food! The smokiness of the slaw is perfectly balanced by the crunchy veggies and creamy mayo.