The 30 Day Guide to the Paleo Diet Meal Plan
The 30 Day Guide to Paleo is an absolutely fool-proof guide for anyone that wishes to give the Paleo Diet an honest shot for 30 days. When someone says "try it for 30 days," we actually show you how to do it. Nice, right? Adopting a foreign way of eating can be a major challenge, and one that we have vastly simplified in our 30 Day Guide to Paleo eBook.
The 30 Day Guide to Paleo eBook Includes
Two different 30-day meal plans (that's 60 days of meals planned out for you!)
Over 180 recipes that are amazingly delicious, and easy to make
All the information you need to start Paleo today
30 Paleo Tips and Tricks Guide
Exclusive emails for two months of guidance, encouragement, and tips
Access to the 30 Paleo forums on our website
and, Additional online support via our facebook page 
That's just cents per day for our foolproof 60-day meal plan and 180+ recipes. But if you're not ready to buy the guide, no problem. Sign up for our free emails anyway – our gift to you!
Enjoy instant access to over 180 delicious, exclusive Paleo recipes!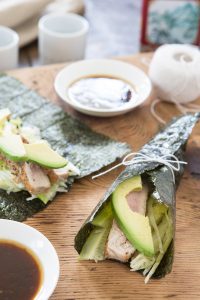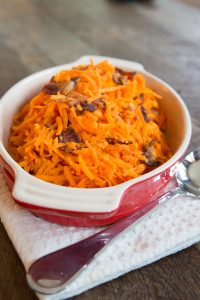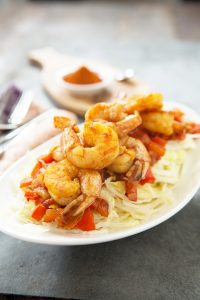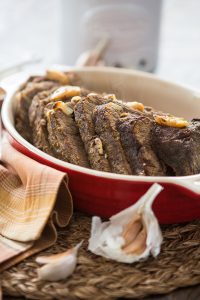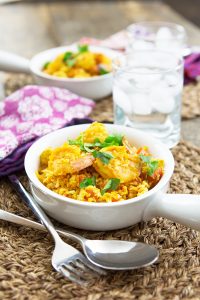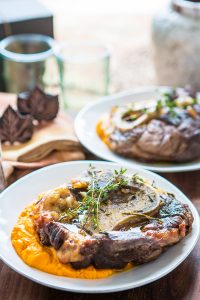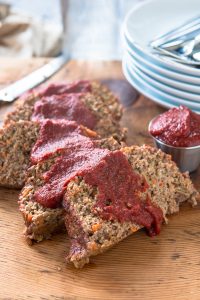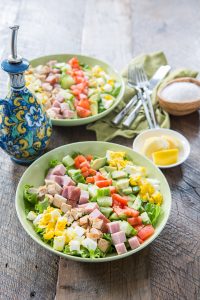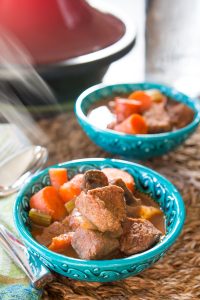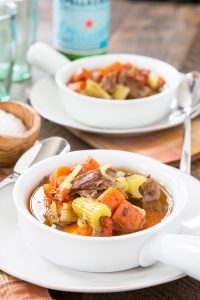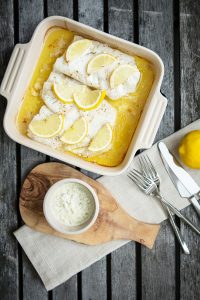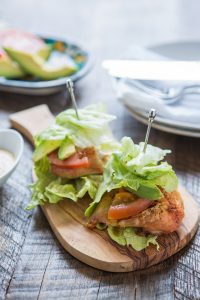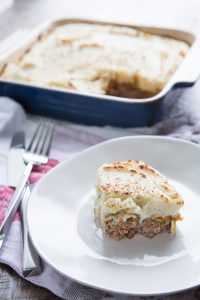 ---
Learn the Basics of Paleo Living
Part 1 of our guide will give you a basic understanding of what a Paleo lifestyle truly means. Through simple guides, informative graphics, and direct tips and tutorials; you will learn:
All the major food groups in the Paleo diet
Which foods to buy (and where to buy them)
How to eat intuitively to make the best, healthiest choice
List of foods to enjoy and avoid on the Paleo diet
How to find the highest-quality ingredients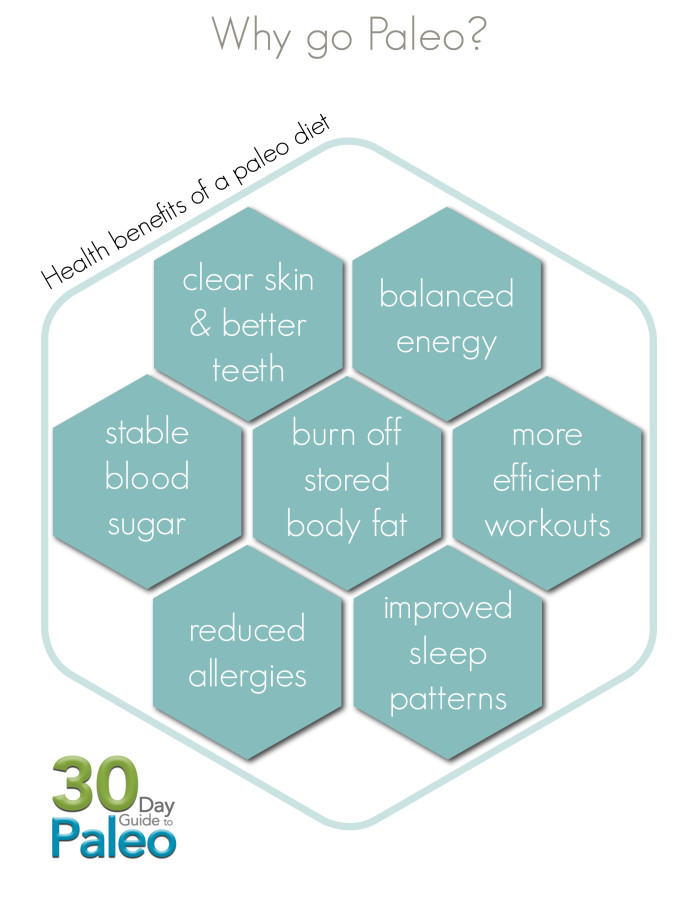 Following the Paleo diet has helped thousands of people achieve:
-        Balanced energy all day long
-        Clearer skin
-        Improved sleep quality
-        Reduce inflammation
-        Stabilize their blood sugar
-        Burn off extra stored body fat
-        Fewer headaches and brain fog
We know the positive effect a Paleo lifestyle can have because we experience it firsthand every day.  We also know that any transition period-whether it be for a diet, lifestyle, or personal change-can be difficult.  The switch to Paleo may be one of the best things we have ever done for ourselves, and now we want to help as many people as possible to do the same.
Once you see results, you'll never look back!
We believe that after one month of eating wholesome foods our bodies were designed to eat, you will have no desire to go back to your old ways.  Why?  Because this is the first way of eating where you will eat delicious, mouth-watering meals and the mirror will still thank you.  It's a diet that will make you feel proud for the nutrients you are putting in your body, rather than filling it with harmful chemicals and processed foods.  It will leave you feeling strong, energized, and focused; rather than weak or deprived. And for all those reasons, it's anything BUT a "diet." If you want to try Paleo for 30 days, we will give you the tools to do so.  All we ask from you is the motivation to commit.  How do you find motivation?  By seeing results.  How do you get results?  By sticking to a plan.  
Join the thousands of people who have already changed their lives with Paleo



We are here to help YOU!
Just like you, we once had our doubts on Paleo. Hayley, as a former vegetarian, was convinced a meatless lifestyle was the healthiest choice.  Similarly, Bill did not believe a life without grain would supply an individual (particularly a male) with the fuel or carbohydrates needed to hit the gym. Since we both went "all in" with the Paleo lifestyle, we have never looked back. As an added bonus to your purchase of the 30 Day Guide, you will have access to:
Our  exclusive 30 Paleo community forums, a space to ask questions and share ideas with others in the Paleo community
Links to external resources to answer questions on nutrition and the philosophy behind the Paleo Diet
Community support from others just like you beginning the Paleo diet
Access to the myKitchen App and web platform to help you save recipes, prepare shopping lists, and plan meals.

Get Started Today!
Take the first step to rid your life (and cupboards) of toxic, harmful foods and begin your journey to wholesome, healthy living.  We will be here to provide support and answer any questions you may have along the way.  We can do this together!
+ PLUS the extra meal plan, + PLUS an extra 85 recipes, + PLUS the extensive support package
All for just $24


If you already purchased our previous Intro to Paleo eBook or 30 Day Guide to Paleo Cooking in paperback and would like to upgrade to the full program, please email info.primalpalate@gmail.com  with your previous purchase date.
[Affiliates earn a 50% commission on each sale]
FAQ:
If you have any questions about The 30 Day Intro to Paleo eBook, please contact us via email (PrimalPalate@gmail.com) or post a question in our 30 Day Intro to Paleo forums.
This product is an interactive PDF, and will work on PC and Mac computers, as well as iPad and any device that can read PDF's. If you have compatibility questions, please check your device manual to see if it supports Adobe PDF files.
If you would prefer the main program guide in hardcopy, click here. (Note, the hardcopy is a 30 day manual with 99 recipes).
If you already purchased our previous Intro to Paleo eBook or 30 Day Guide to Paleo Cooking in paperback and would like to upgrade to the full program, please email info.primalpalate@gmail.com  with your previous purchase date.
——
ClickBank is the retailer of this product. CLICKBANK® is a registered trademark of Click Sales, Inc., a Delaware corporation located at 917 S. Lusk Street, Suite 200, Boise Idaho, 83706, USA and used by permission.  ClickBank's role as retailer does not constitute an endorsement, approval or review of this product or any claim, statement or opinion used in promotion of this product.
This program manual is not intended to provide medical advice or to take the place of medical advice and treatment from your personal physician. Readers are advised to consult their own doctors or other qualified health professionals regarding the treatment of medical conditions. The author shall not be held liable or responsible for any misunderstanding or misuse of the information contained in this program manual or for any loss, damage, or injury caused or alleged to be caused directly or indirectly by any treatment, action, or application of any food or food source discussed in this program manual. The statements in this program manual have not been evaluated by the U.S. Food and Drug Administration. This information is not intended to diagnose, treat, cure, or prevent any disease.
———————————————————————————————————————
Our three print cookbooks

The true art of paleo entertaining is creating a delicious and satisfying menu that will also promote good health. In Gather, The Art of Paleo Entertaining, Hayley and Bill show you how to orchestrate the perfect dinner party—whether you are planning an elegant holiday feast or hosting a casual brunch with friends. Gather is widely regarded as the first "coffee table book" in the paleo world. With its glossy photos, delicious recipes, and gorgeous spreads – this book takes Paleo dining to an aspirational level. Gather includes:
17 elegant menu spreads, including detailed shopping lists (available here on our website for easy printing)
100 delicious dishes perfect for any party
Over 300 beautiful color photos
Tips and tricks to make entertaining fun and effortless
Thoughtful ideas on how to prepare dishes while enjoying the party you're hosting
Shortcuts and sequencing suggestions to time everything just right
Watch the trailer:

It can be pretty overwhelming to make a significant lifestyle change. For most people who take on the Paleo diet, their biggest concern is the question of "What will I eat?" Even when you understand which foods you can enjoy, and which foods you should avoid, the task of actually planning, shopping for, and cooking your meals can still be very confronting. To streamline this aspect of committing to eating Paleo, Bill and Hayley have created The 30 Day Guide to Paleo Cooking. In this book, Bill and Hayley guide you step-by-step through your first month of following the Paleo diet. They cover everything you need to know to have a basic understanding of why this way of eating is perfect for optimal health. We are all designed to be fit, healthy and happy people, and following the Paleo diet is a solid foundation for a happy, healthy life. The 30 Day Guide includes:
A complete 30-day meal plan broken down week by week
Detailed weekly schedules of the meals to make
Weekly shopping lists that go along with the meal plan
75 all NEW paleo recipes
PLUS an additional 24 bonus recipes for quick and easy meals beyond the plan.
Detailed information explaining the science behind the paleo diet to expand your knowledge of this lifestyle beyond the basics
Answers to frequently asked questions
And much more!
Adapted from Chinese, French, Mexican and classic American meals, the over 200 mouthwatering recipes are each accompanied by vibrant photos and thoughtful notes to ensure you recreate each dish with ease. Beyond its wealth of recipes, Make it Paleo describes fundamental cooking techniques, includes tips for selecting the best ingredients, and chronicles a variety of menus for holidays and special occasions.
Make it Paleo is our first book (first published in October, 2011), and has sold over 50,000 copies worldwide. Weighing in at 448 pages, this book is the best bang for your buck if you want a LOT of recipes. The recipes in this book are typically easy, require few ingredients, and are perfect for newcomers to Paleo (or cooking in general). The "treats and cheats" section in the book is worth the price of admission alone!
Make it Paleo includes:
215  mouth-watering recipes
Color photos throughout the book, accompanying each and every recipe
Recipes for Breakfast, Appetizers, Entrees, Side Dishes, Salads, Soups,
Sauces and Dressings, and of course – Treats and Cheats
Inspired menus for any special occasion
Paleo diet basics
Cooking tips and hints
Stocking a paleo kitchen
Guidelines for choosing the best ingredients