Topic RSS
What did you eat today?
I thought this might be a fun idea to get things started on the forums. It seems like people post a lot of photos of what they've just eaten both on Facebook and MDA. So if you guys are up for it, let's get a thread going for photos of what you ate "today".
Here's what Hayley and I had for dinner tonight: 
Goat chops with garden grown winter savory and garlic, salt and pepper; grilled broccoli (also garden-grown) and garlic scapes from a local farmers market. The goat chops were cooked medium rare, and had an incredible flavor - they are very similar to lamb, for those of you who have not had it before. Highly recommended!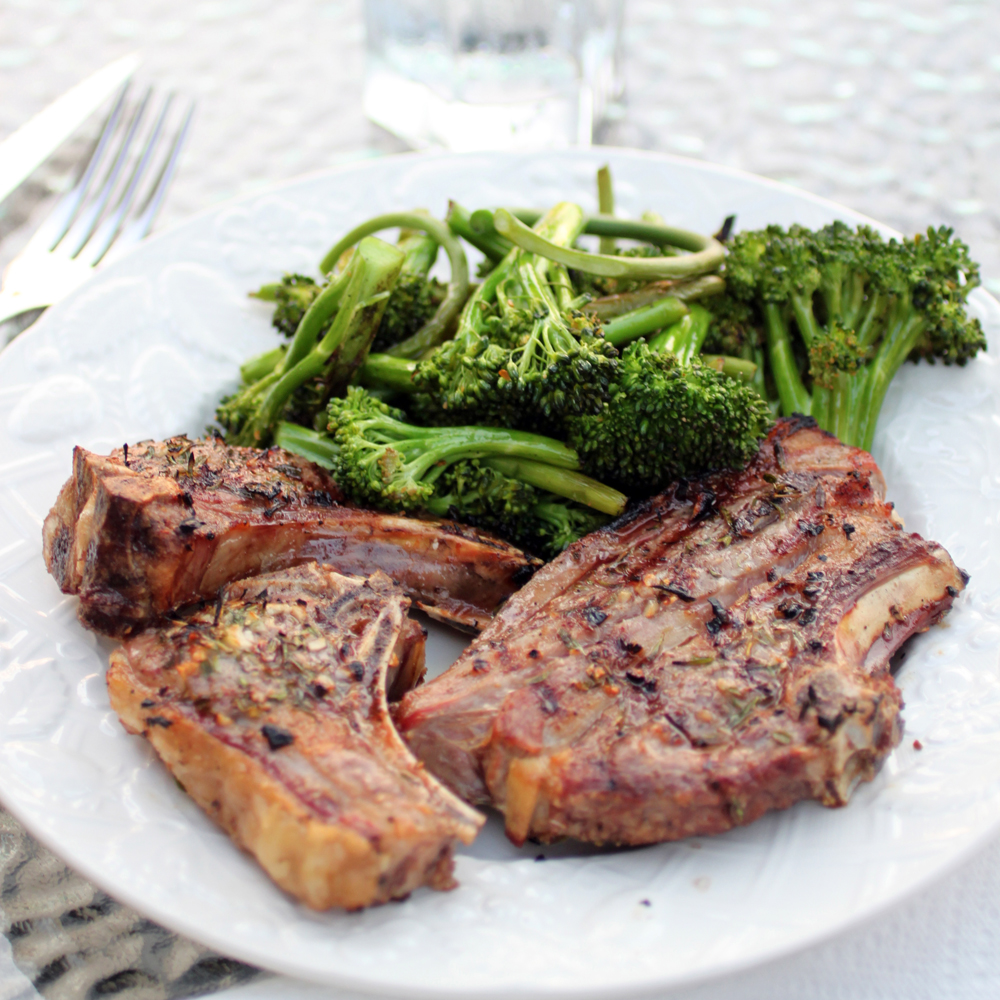 June 20, 2012
8:17 pm
jack1012
Forum Posts: 1
Member Since:
June 20, 2012
Offline
June 21, 2012
11:24 am
Jillness
Forum Posts: 3
Member Since:
June 1, 2012
Offline

I don't have photos of it, but I had one egg scrambled in ghee and two slices of bacon for breakfast.  Sadly, no vegetables in breakfast.  Empty fridge.  Went to the market today so tomorrow's breakfast will be different.
I'm about to make myself some lunch - giant salad! (my fave lunch)
half spinach, half lettuce for sure and then various veggies I now have in the fridge - tomato, red onion, hard boiled egg, carrots, olives, artichoke hearts, cucumber, and pumpkin seeds.
My go-to dressing these days - lemon juice, lemon infused olive oil, Parisien Bonnes Herbes (from Penzeys), salt and pepper. 
Brunch today was business as usual. 3-4 pasture eggs scrambled amongst broccoli and red bells, and diced tomato (our first of the season, from our garden!) We have 10 tomato plants, so they will be in regular rotation in meals this summer!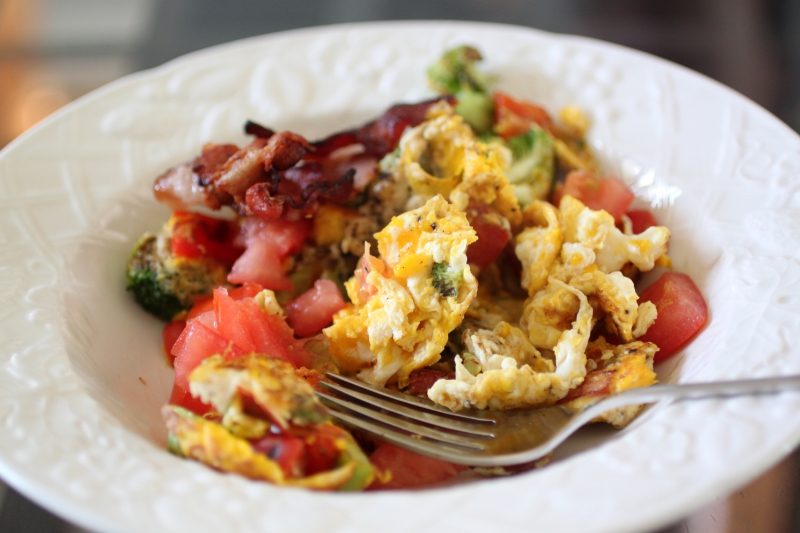 On another note - is anyone having problems uploading photos or linking to photos? 
June 21, 2012
11:48 pm
makovitza
Melbourne, Australia
Forum Posts: 2
Member Since:
June 21, 2012
Offline
June 25, 2012
7:29 am
kimmy050983
Forum Posts: 3
Member Since:
March 5, 2012
Offline
Most Users Ever Online: 332
Currently Online:
4 Guest(s)
Currently Browsing this Page:
1 Guest(s)
Member Stats:
Guest Posters: 0
Members: 179987
Moderators: 5
Admins: 4
Forum Stats:
Groups: 5
Forums: 16
Topics: 247
Posts: 992
Newest Members: BradfordDorron
Moderators: kitoi: 60, Jamison Combs: 1, gracielin89: 1, glen: 0, blindseeker: 0
Administrators: Jon Daley: 11, Bill: 81, Tony Ryan: 0, Hayley: 0