We recently had a family dinner at my Aunt and Uncle's house, and one of the dishes my Aunt served was a really fresh quinoa salad. I actually told her she should upload the recipe to the website, but I beat her to it! This recipe is slightly different than the recipe my Aunt made, so hopefully she still posts her recipe here as well!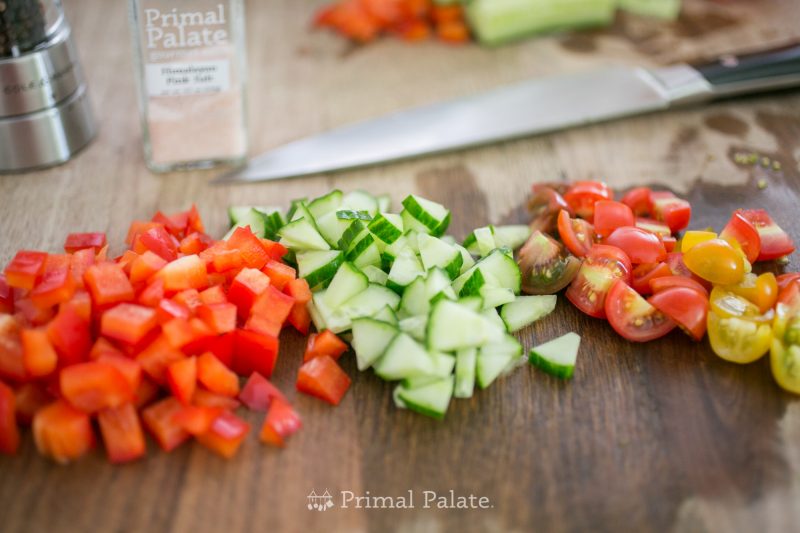 We've been including a good bit of gluten-free grains in our diets lately. (Don't have a cow. We're not claiming quinoa is Paleo! 😉 ) Not with every meal, though we try to follow some of the guidelines of The Adrenal Reset Diet, and have more carbs in the evening, so usually we end up having a small amount with lunch, and a little more with dinner. Typically organic white rice, organic rice pasta, local corn (since it's summer, and in season), and quinoa. We both feel that we tolerate quinoa the best.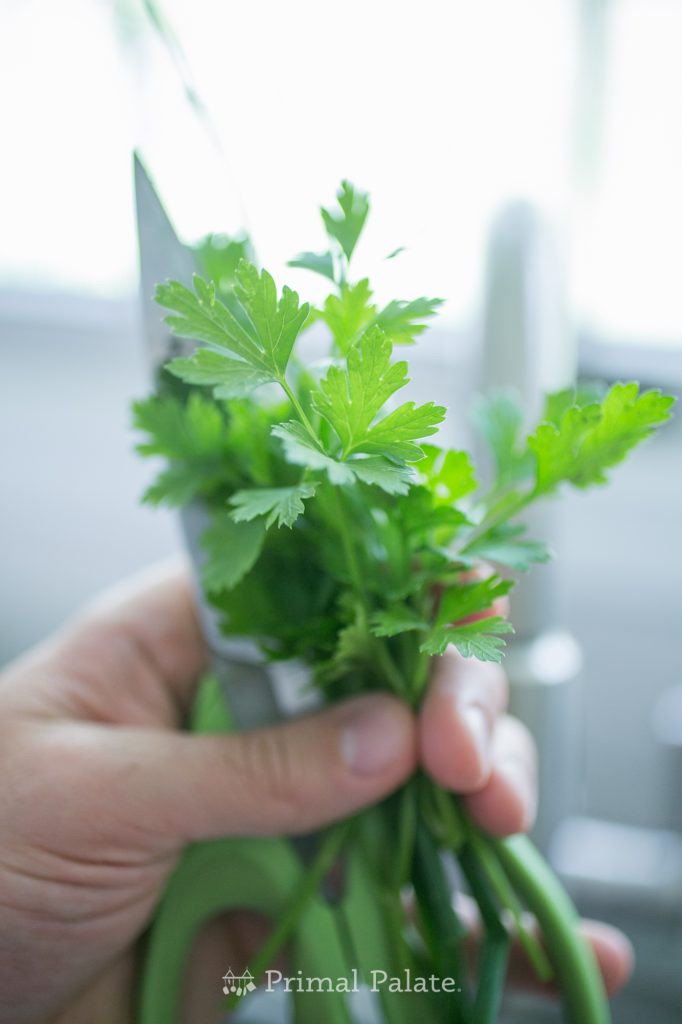 This recipe is really simple to make, and is a fantastic dish to serve at a summer cookout, or a gathering with friends and family. I just added fresh bell pepper, cherry tomatoes, cucumber, parsley, chives, and cilantro, and seasoned it with Himalayan pink salt, black pepper, the juice of half a lemon, and some olive oil. It whips up in no time at all, and is so fresh, and flavorful!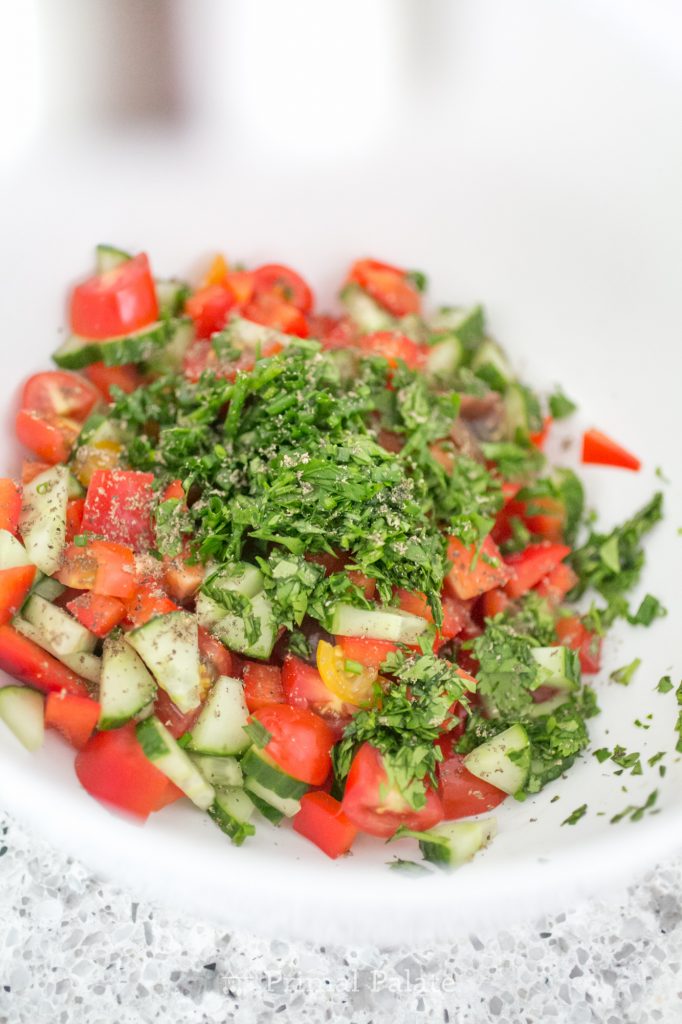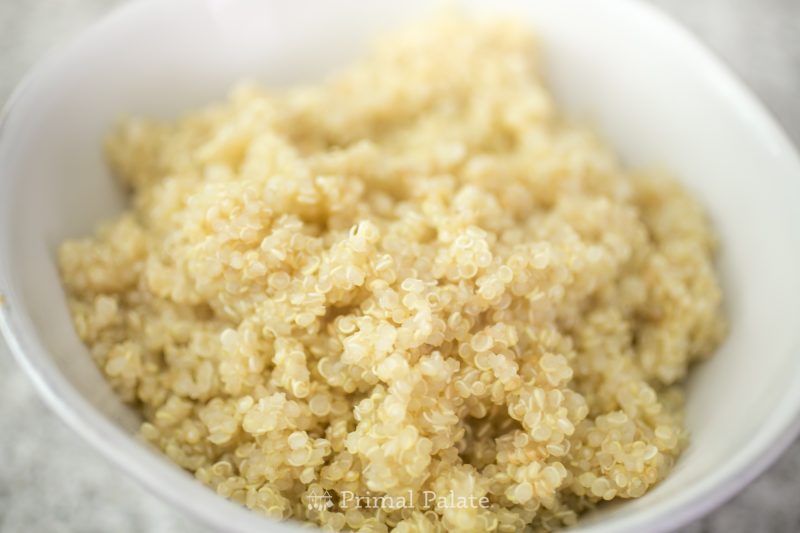 If you don't tolerate quinoa, you could substitute grated cauliflower, and just lightly steam it before combining it with the other ingredients for the salad.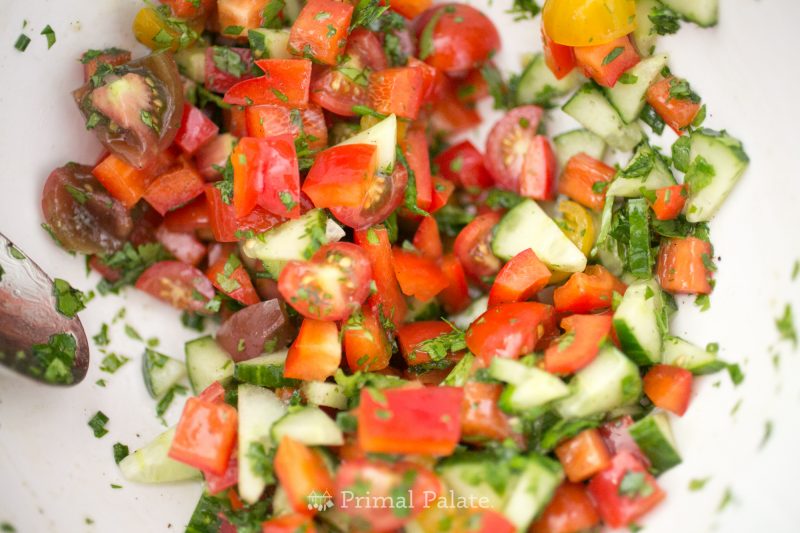 I hope you guys enjoy this recipe. It is one of our current summer favorites!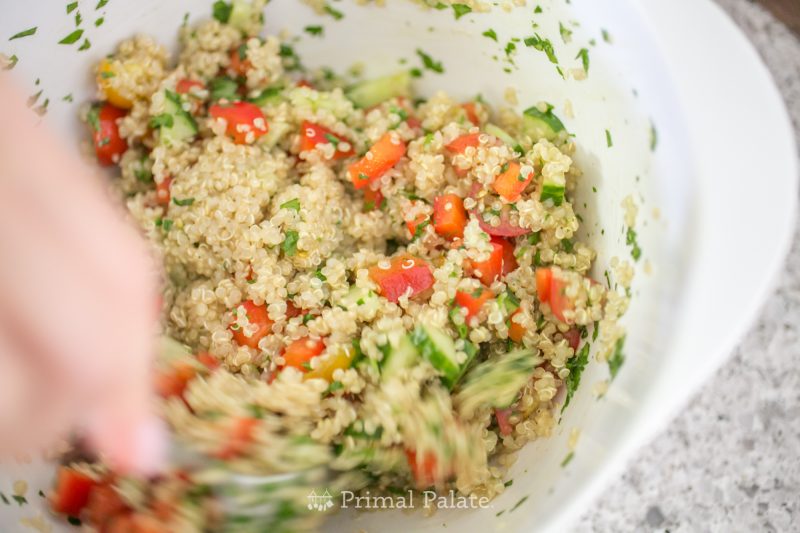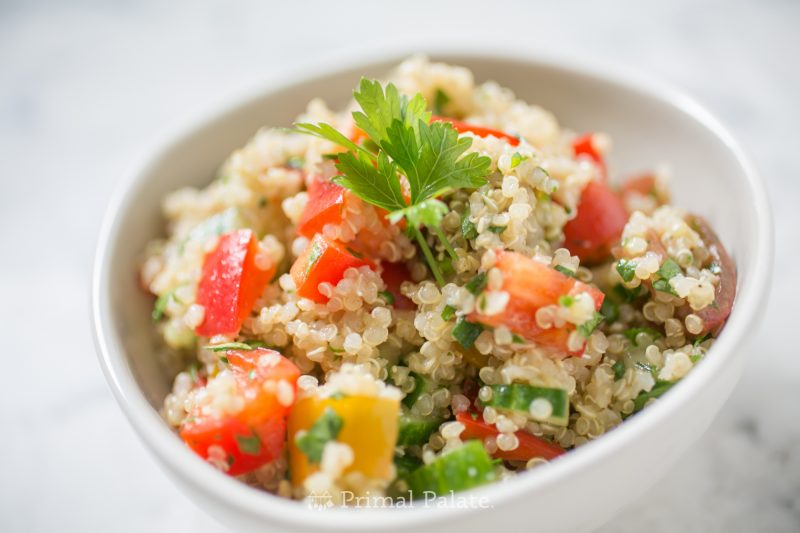 Difficulty




This fresh quinoa salad is a perfect dish to serve at a summer cookout. While not a 'Paleo' recipe (gluten-free, though!), it's one that's full of flavor, light and refreshing, and one of our favorite ways to enjoy vegetables in the summertime!
Process
Note, these instructions are written assuming the standard serving size, since you have modified the number of servings, these steps may need to be modified for best results
Cook the quinoa according to the package instructions, and allow to cool to room temperature.
In a large mixing bowl, combine the diced bell pepper, cherry tomatoes, and cucumber.
Add the minced herbs, salt, pepper, lemon juice, and olive oil, and stir to combine.
Stir in the quinoa, and then refrigerate until eating, or serve immediately.
Our recipes are created using Paleo, Primal and Gluten-free guidelines.
Learn more
about our diet and lifestyle
at www.primalpalate.com
.