Monday morning I went in for my annual dermatology appointment. When I was there, I told my dermatologist that I have been having scalp issues for a couple years, and I have tried everything to resolve them, and I can't. I told her that I have one spot in particular that is really itchy. She took one look and said "psoriasis". Great… I had a feeling, but wasn't so sure.
Since then, I have been trying to avoid nightshades, because I have realized that when I eat them, I get really itchy. That inspired me to make this tasty pizza!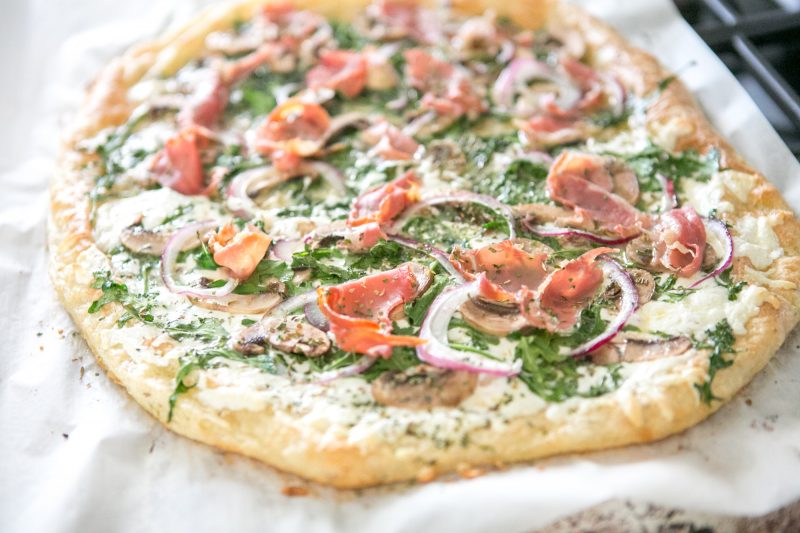 I love Predominantly Paleo's yuca pizza crust. We have been making it for a couple years now, and it's one of my absolutely favorites! I made a simple garlic white sauce for the pizza, and topped the pizza with lots of arugula, mushrooms, a little red onion, and prosciutto. To finish it all off, I sprinkled our Super Gyro blend, which is part of our AIP pack of spice blends.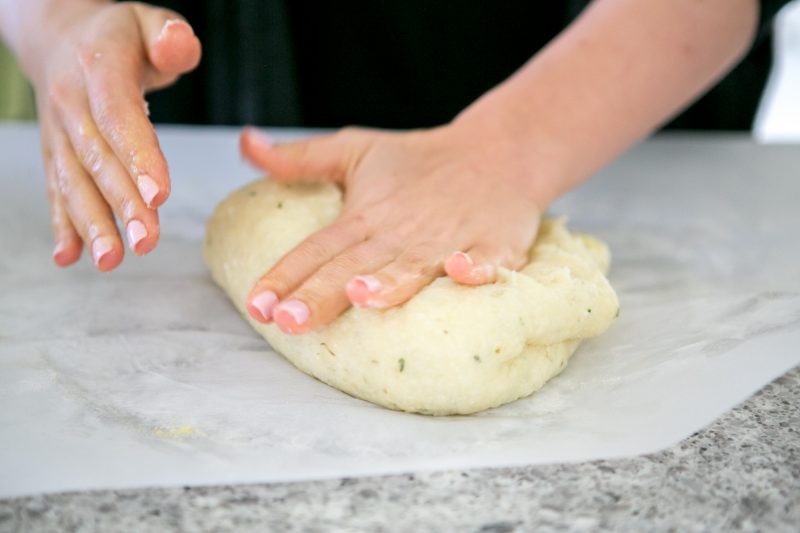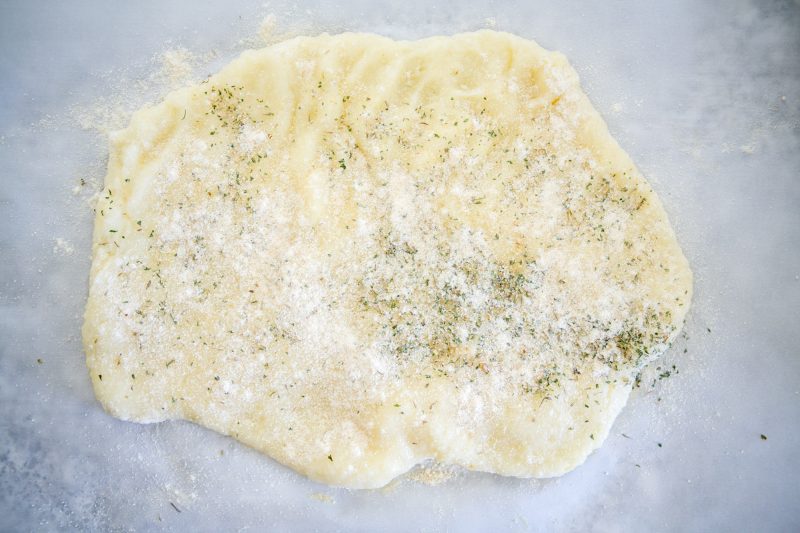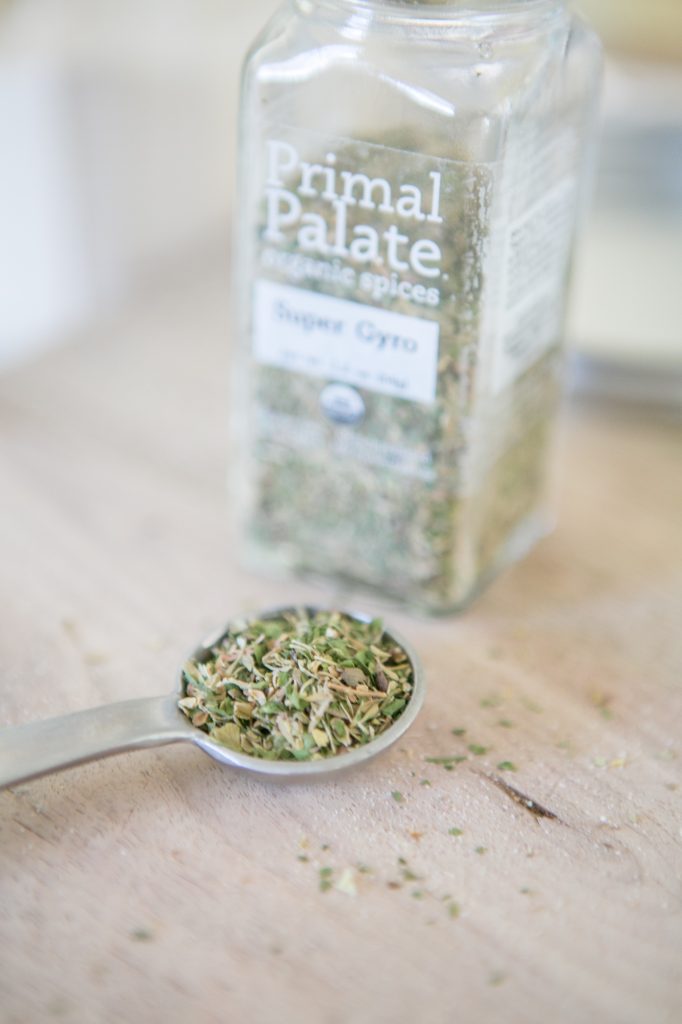 We did end up doing half of the pizza with cheese, because I knew Bill would enjoy that, but I avoided the dairy, because I don't do so well with dairy either.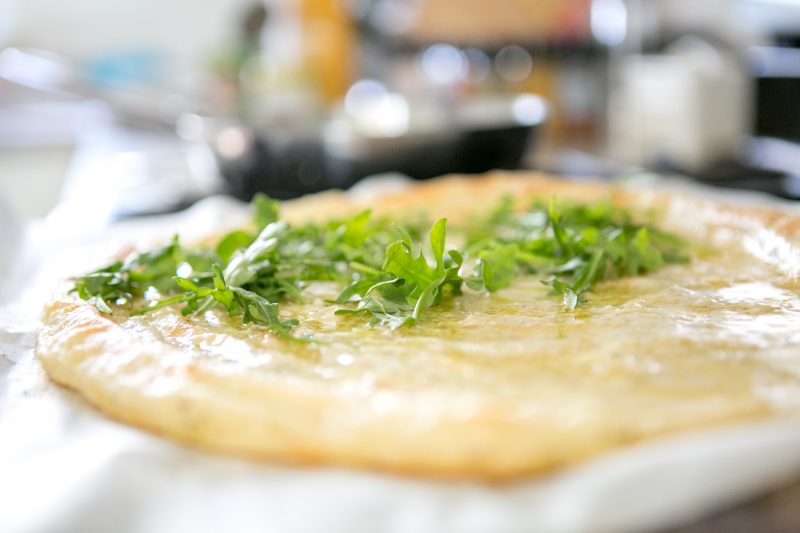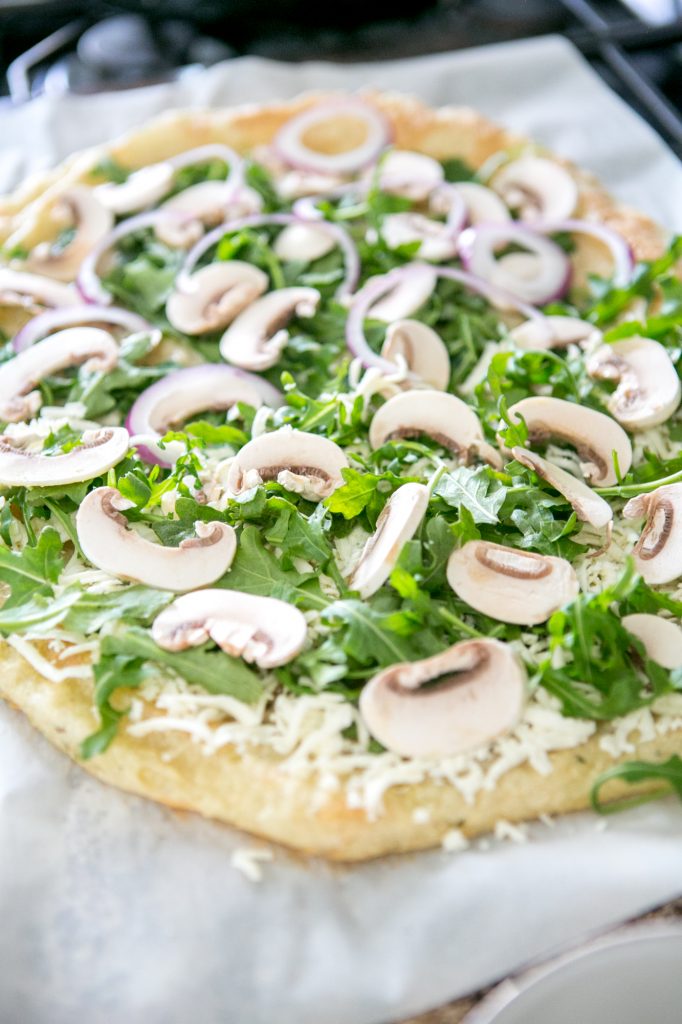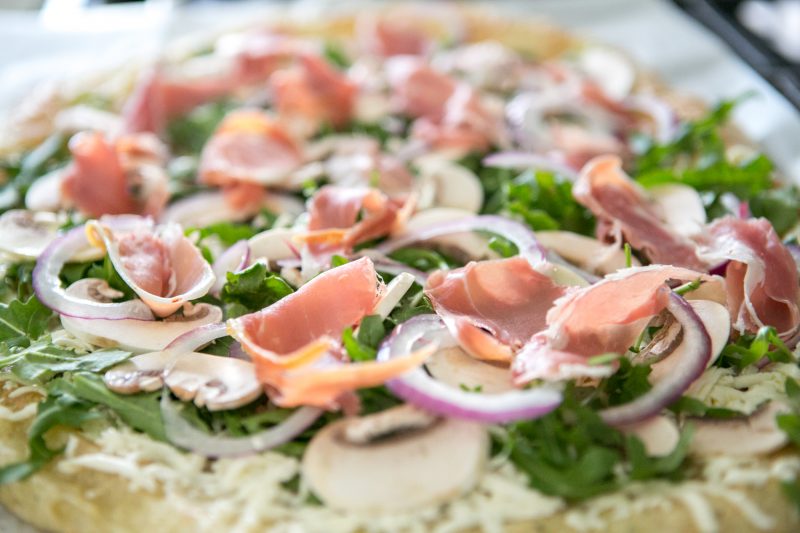 If you are avoiding nightshades, and craving pizza night, definitely give this recipe a try!
-Hayley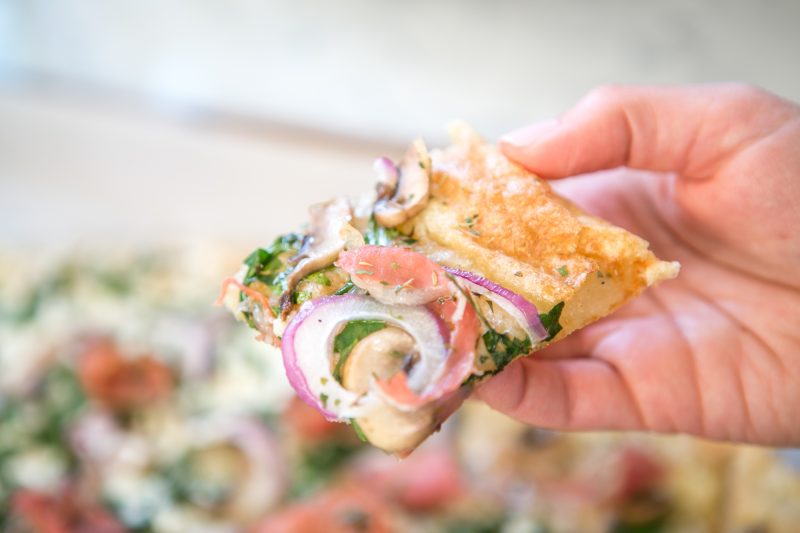 For the Yuca Dough Pizza Crust, we used Predominantly Paleo's Yuca Crust. Please refer to her site for the recipe (http://predominantlypaleo.com/paleo-pizza-crust-veganaip-friendly/)
Process
Note, these instructions are written assuming the standard serving size, since you have modified the number of servings, these steps may need to be modified for best results
Start by making Predominantly Paleo's Yuca Pizza Dough crust. We mixed in 2 tsp of our Organic Super Gyro Seasoning (a versatile Greek / Mediterranean Seasoning). Bake the crust as directed before proceeding to the next steps.
If not already set, bring oven up to 400F.
Make the sauce: bring together the ghee, coconut milk, garlic, salt, and nutritional yeast in a skillet over medium heat. Stir until simmering, then reduce heat, and allow to cook until the sauce reduces by half, then remove from heat. Once pizza crust is baked, drizzle the sauce evenly over the crust, and spread around to evenly coat.
Add toppings to pizza: cheese (if desired), arugula, sliced mushrooms, and torn pieces of prosciutto.
Bake for 12 minutes at 400 degrees on a parchment lined cookie sheet. Slice and serve!
Our recipes are created using Paleo, Primal and Gluten-free guidelines.
Learn more
about our diet and lifestyle
at www.primalpalate.com
.