We just got our first copies of our new cookbook, Make it Paleo II, so we thought now would be the perfect time to share a recipe with all of you from the book!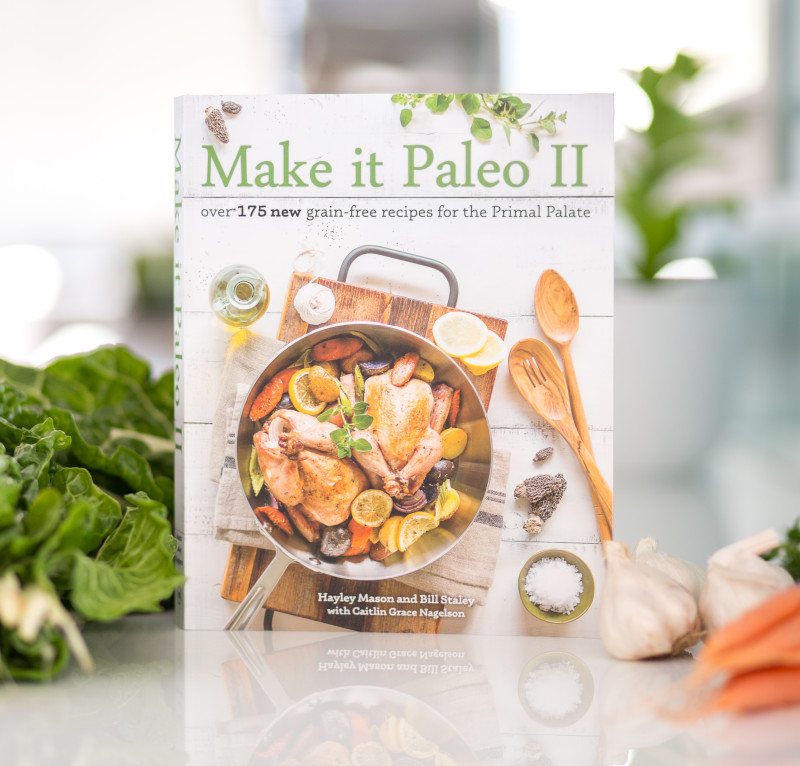 One of my favorite desserts from our new cookbook are the Luscious Lemon Cupcakes. They are a delicious vanilla cupcake filled with lemon curd, and topped with vanilla buttercream frosting. These cupcakes are perfect for a birthday party, bridal shower, or baby shower. I prefer to make them in mini-size because the recipe will yield more that way, and I think mini cupcakes are the best way to serve cupcakes for a party. I actually ordered cupcakes very similar to these from a local bakery for my best friends baby shower. I got some gluten-free for me as well, and they were so fantastic that I just had to recreate this recipe myself.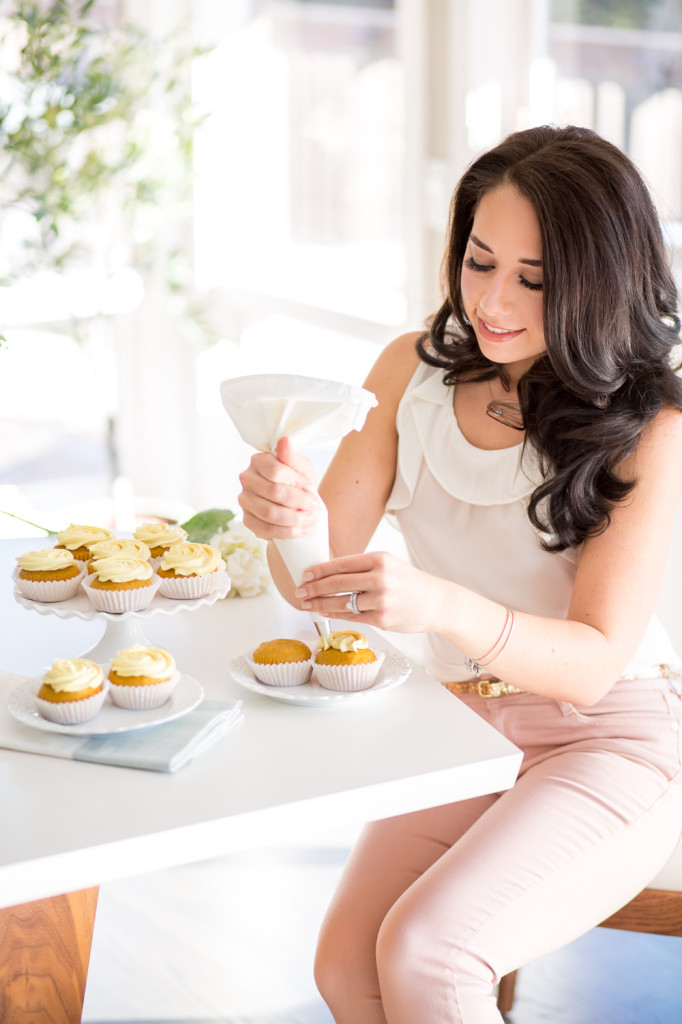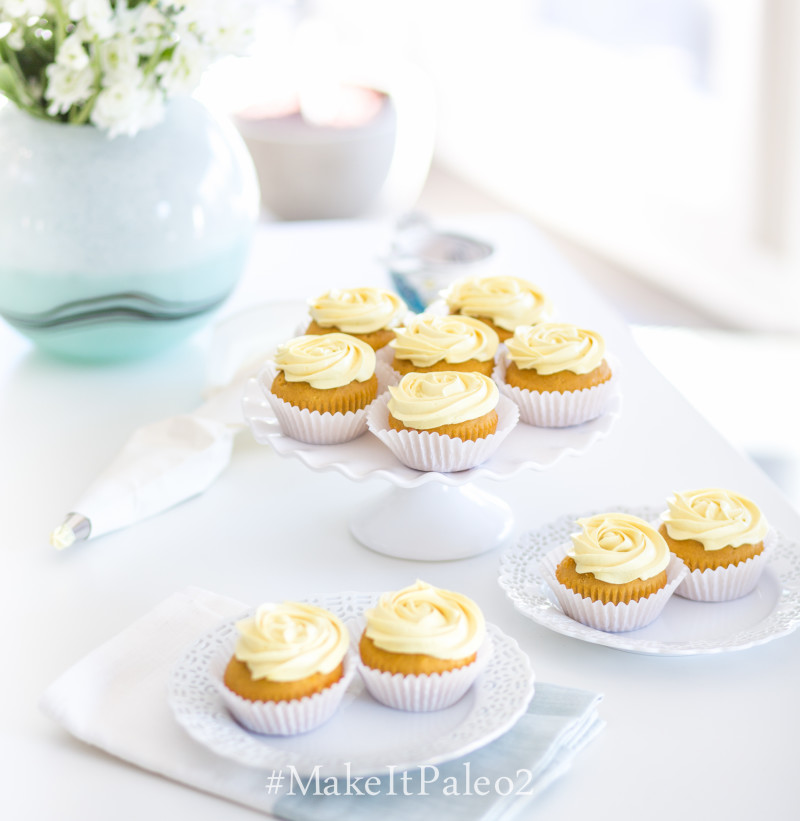 Our lemon curd recipe (also in Make It Paleo 2) definitely makes enough curd for the cupcakes, and then some, so you can freeze it, or keep it on hand in the fridge for at least a week to use for other desserts. It's fabulous on grain-free toast, or sandwiched between macarons. We had lemon curd in the layers of our wedding cake, along with fresh berries. It really added a light, and fresh flavor to our wedding cake which was perfect for our late August wedding!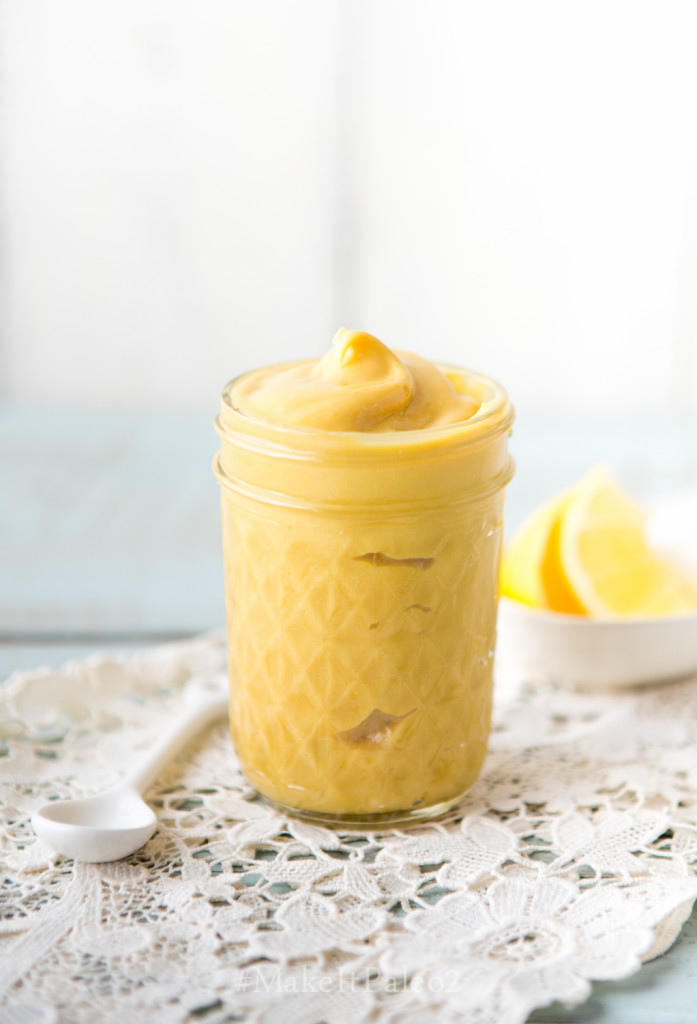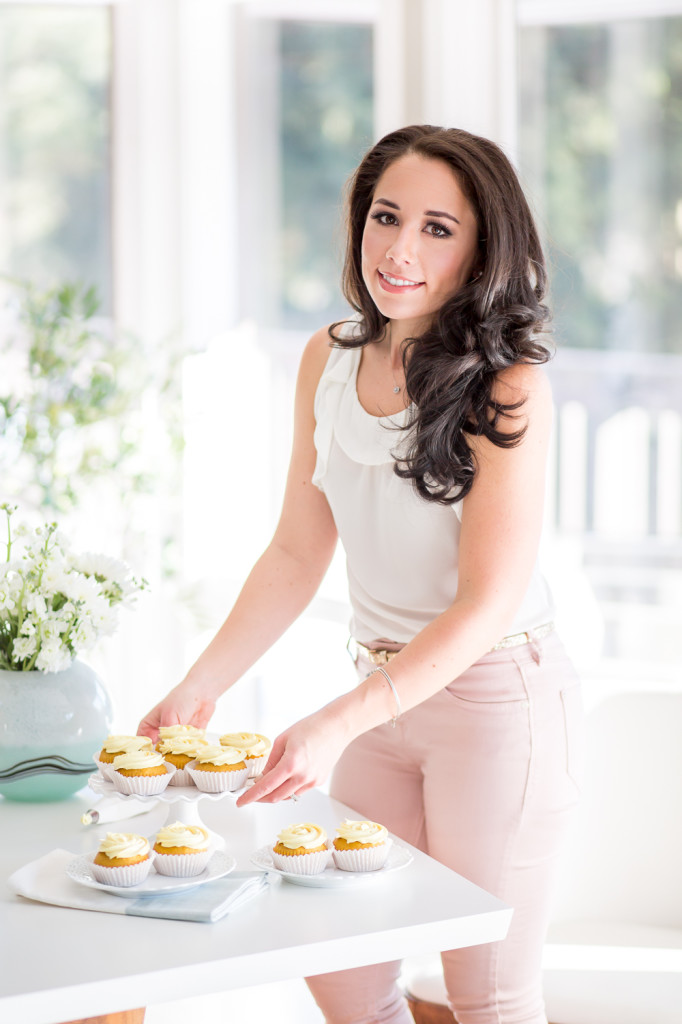 The Book + the Book Tour!
We are so excited to share this new book with you. It is so special to us, and we think you will really love it. We do have a book tour planned, kicking off in our hometown of Pittsburgh, PA for a fun book release party on February 15th. We will be announcing all of our book tour stops soon, and we encourage you to sign up for the events through our Eventbrite page to reserve your ticket. Tickets will of course be free, but reserving a seat at the event really helps us and the book store that is hosting us get excited for the event, and perhaps more importantly, allow the bookstore to be prepared for the number of people at the signing, have enough books, and adequate seating for everyone!
To get FIRST priority registration on event tickets (before we make the official announcement for them), join our special book tour email list >>HERE<<
Back to the cupcakes…
Along with this new recipe, I wanted to share a short tutorial on how I pipe butter cream roses on cupcakes and cakes. It's my favorite way to decorate cupcakes and cakes, and it's so easy to do! Buttercream frosting works the best for decorating cakes, because it is so sturdy, but I have also used whipped coconut cream for a non-dairy version. Just be sure that with both versions, your cakes are completely cool, if not chilled before frosting them. There is nothing worse than beautiful piping ruined because it melted all over your delicious cake!
I hope you guys love this recipe, and tutorial! We can't wait to hear what you think of our new book when it releases next month! If you haven't pre-ordered a copy yet, you can get one on Amazon! It will also be available NATIONWIDE in the US and Canada in all Costco stores! And of course, you'll be able to find it in Barnes & Noble, as well as other book retailers too. We're super, super excited about how many places will be carrying the book upon release!
Difficulty

I ordered cupcakes just like these for my best friends baby shower. They were so adorable and delicious, I knew I had to recreated them myself using completely grain-free flours. These cupcakes are perfect for a birthday, baby shower, or bridal shower.
Process
Note, these instructions are written assuming the standard serving size, since you have modified the number of servings, these steps may need to be modified for best results
Make the lemon curd and place in the refrigerator to chill. While the curd is chilling, make the frosting and set aside until needed.
Preheat the oven to 350°F. Line a standard muffin tin or mini muffin tin with cupcake papers.
In a large mixing bowl, stir together the arrowroot starch, coconut flour, salt, and baking soda until blended. In a medium-sized mixing bowl, combine the eggs, maple syrup, and vanilla extract. Blend the wet ingredients with an electric hand mixer until frothy. Pour the dry ingredients into the wet ingredients and blend again until smooth.
Melt the palm shortening over medium-low heat, then allow it to cool slightly. Once the shortening has cooled, pour it into the batter and blend the batter again with the hand mixer on medium-high speed until smooth. This will allow air to be whipped into the batter slightly.
Fill each muffin cup three-quarters full with batter and bake on the middle rack of the oven until a toothpick inserted comes out clean, about 20 minutes for standard cupcakes or 10 minutes for mini cupcakes. Allow the cupcakes to cool completely.
To fill the cupcakes, fit a piping bag with a round decorating tip and fill the bag with lemon curd. Push the tip into the center of a cupcake and squeeze in the curd while simultaneously pulling the piping bag out of the cupcake. Repeat with the remaining cupcakes, filling the piping bag with more lemon curd as needed. Once the cupcakes are filled, frost them. Keep refrigerated in an airtight container, and consume within 2 days.
Notes
We used India Tree natural food color to color the frosting yellow. Simply add food coloring until you have created the shade you like. These natural food dyes are very soft in hue, so unless you use a good amount, you will get a very pale color. We used a Wilton 230 decorating tip to fill the cupcakes and a Wilton 1M tip to frost the roses on the cupcakes. To make this recipe dairy-free, omit the lemon curd, add the zest of 1 lemon to the batter, and frost the cupcakes with Dairy-Free Vanilla Frosting (pg 394).
Our recipes are created using Paleo, Primal and Gluten-free guidelines.
Learn more
about our diet and lifestyle
at www.primalpalate.com
.